The Electoral Commission (EC) Chairperson, Justice Byabakama Mugenyi Simon, said the electoral body has commenced the National Verification of Administrative Units Exercise, 2022.
"Whatever EC does is in accordance with the law. The law says that the term of office of Women Councils and Committees is 4 years while the term of office of LC 1 & LC 2 is five years," he said while appearing on NBS "Morning Breeze Program" on Thursday.
"EC is in process of organizing these elections, and we must conduct verification of Administrative Units to establish where these villages are located, what are geographical boundaries of these villages etc."
According to justice Byabakama, the Women Councils and Committees elections are very important. They start at village level up to the National level (National Women Council at the highest level).
The only persons who can participate in these elections are Women citizens of Uganda.
He said the verification exercise for Administrative Units will last 10 days, beginning 17th March 2022 until 26th March 2022 in all districts and cities across the country.
During the conduct of the elections of Administrative Units (LC 1 & LC2) and Women Councils and Committees in 2018, the Commission received several petitions challenging the legal establishment of some villages and cells.
"There were also disputes about the names and boundaries of some units. The Commission also received complaints about the placement of some villages within particular sub-counties," justice Byabakama revealed.
He said there was also contestation over some villages located in wildlife conservation areas and forest reserves.
"The verification exercise is aimed at resolving the above contestations. After the verification exercise of Administrative Units, the list will be displayed at Sub County."
He said voters will go and check whether their Village is on list, or whether a wrong village was included for correction.
While conducting Women Councils and Committees Elections, the EC will not use the National Voters' Register.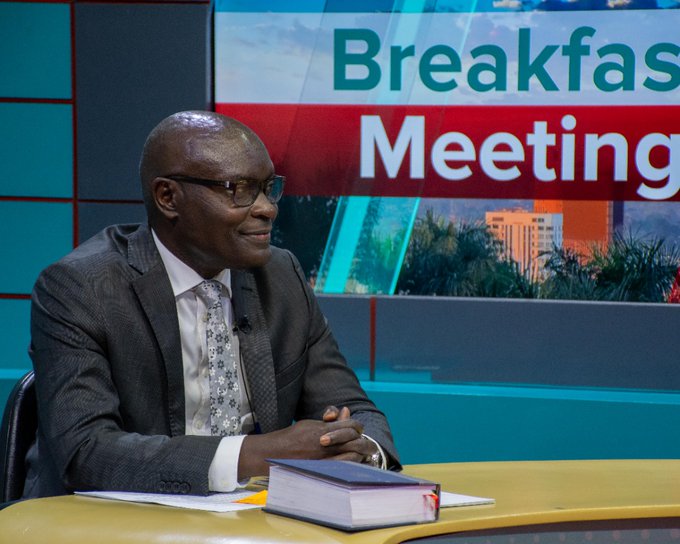 "We will generate a Voters' Register specifically for these elections because they are only for women. Voters and candidates shall be women who are residents of that particular village, citizens of Uganda and must be willing to a member of the Village Women's council," he explained.
According to him, voters for Women Councils and Committees Elections must be women, not men but when it comes to LC 1 & 2 elections, it's a combination of both hence both men and women can contest.
"The fact that you are on the National Voters' Register does not render you eligible to participate in the Women Councils & Committees Elections. When we open up registration for those women who are willing to participate in these elections, go and register yourself. You will then be allowed to participate as a candidate or as a voter."
Justice Byabakama said no one doubts the importance of women in managing the affairs of this country and that it's time for them to be empowered.
One of the ways the framers of the constitution saw, was to put in place mechanisms that will make women get empowered and contest for leadership, he noted.
"If you look at the National Women's Council Act, it says the objectives of the Council are to organise the women of Uganda in a unified body, and engage women in activities that are of benefit to them and the nation."
"Before June, can you go, and have your National ID issued by NIRA? Otherwise, if you cannot prove to us that you are citizen, you will not participate. This year, we are having Women Councils and Committees Elections. Next year, we will have LC 1 & LC 2 Elections," he said to women willing to participate in the Women Councils and Committees Elections.