Russian President Vladimir Putin has said the role of Africa in the international arena is growing and that Russia will develop relations with the countries of the continent.
Putin was on Friday holding talks with the Chairman of the African Union and President of Senegal, Macky Sall, at his Black Sea residence in Sochi on the 100th day of Moscow's offensive in Ukraine.
The meeting focused on the discussion of issues of economic and humanitarian cooperation between Russia and the African states.
"Our country has always been on Africa's side and has always supported Africa in its fight against colonialism. We greatly emphasize our relations with African countries," Putin told Sall.
"Our trade with Africa grew by 34% this year. We are striving to develop cultural ties with African countries and will promote this process. Here in Russia people have always been interested in African culture, and it is a big part of our interaction."
He added: "Africa's role on the international stage is growing. We believe that Africa as a whole and its countries, with which we traditionally share friendly relations, have huge potential, and we will continue to develop our relations with Africa and with its states."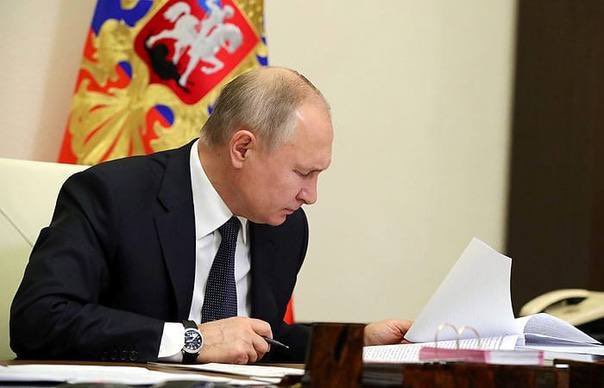 AU chief says 'reassured'
In turn, the African Union head was "reassured" after talks with Putin on food shortages caused by Moscow's military campaign in Ukraine and grain supplies stuck in Ukrainian ports.
"I found Vladimir Putin committed and aware that the crisis and sanctions create serious problems for weak economies, such as African economies," Sall is quoted by AFP telling journalists, adding that he was leaving Russia "very reassured and very happy with our exchanges".
Sall reportedly asked Putin to "become aware that our countries, even if they are far from the theatre (of action), are victims on an economic level" of the conflict.
He said it was important to work together so that everything that concerns food, grain, fertilizer is actually outside Western sanctions imposed on Moscow after Putin sent troops to Ukraine on February 24.
Russia not to blame for food crisis
On the food crisis in Africa reportedly arising from the Russia-Ukraine conflict, Put said "the situation with food problems in the world began to take shape long before the special operation in Ukraine".
Vladimir Putin is holding talks with the Chairman of the African Union, President of Senegal Macky Sall. The meeting is focused on discussion of issues of economic and humanitarian cooperation between Russia and the African states. pic.twitter.com/aphK1Hs7e8

— Vladlen Semivolos (@VladSemivolos) June 3, 2022
According to Putin, the problems started during the pandemic.
"Attempts to blame Russia for this is an attempt to shift responsibility from a sick head to a healthy one. Russia does not obstruct grain export from Ukraine and this can be done via Black Sea ports and neighboring countries," he explained.
He said new sanctions against Russia will exacerbate the situation in global fertilizer markets because the harvest will be more modest while prices will grow.
"In the current agricultural year of 2021–2022, we will export 37 million tonnes of wheat and, I believe, we will raise these exports to 50 million tonnes in 2022–2023."
On the supplies of western long-range weapons to Ukraine, Putin said their supplies "will make us draw necessary conclusions and use our own means of destruction. We have plenty of them to destroy the facilities we have not yet attacked".