The Commonwealth Heads of Government Meeting (CHOGM) started in Kigali, Rwanda with the 12th Commonwealth Youth Forum (CYF) running from 19-21 at Intare Conference Arena.
The Commonwealth Youth Forum brings together young leaders from across the commonwealth to exchange ideas, build networks, identify and debate development issues, opportunities and challenges facing young people.
Addressing delegates at CYF on Sunday, June 19, 2022, Dr. Arjoon Suddhoo, Deputy Secretary-General at the Commonwealth secretariat, called for the full inclusion of the youth in the development agenda.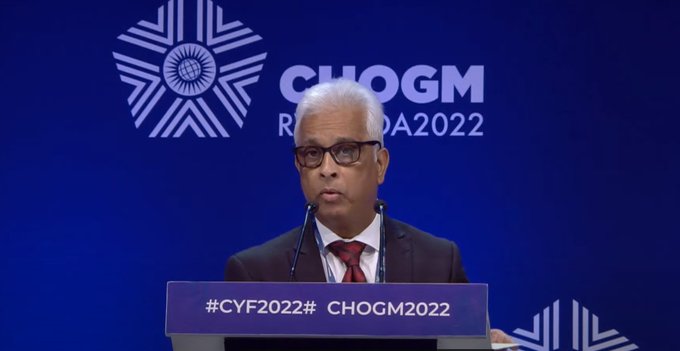 He said the CYF 'Taking Charge of Our Future' theme is "more than a theme, it is a call to action".
"The Commonwealth is committed to choosing the path of empowerment for our youth, our greatest asset," pointed out Dr Suddhoo, adding that this particular Forum on youth empowerment is so important because the engine of resilience is often youthful perspective, youthful exuberance, and youthful innovation.
Hon. Rosemary Mbabazi, Rwanda's Minister of Youth and Culture, said CYF will be a "comfortable" space for young people "to share ideas and exchange and network together, but also to leave with concrete actions" on involvement in decision making.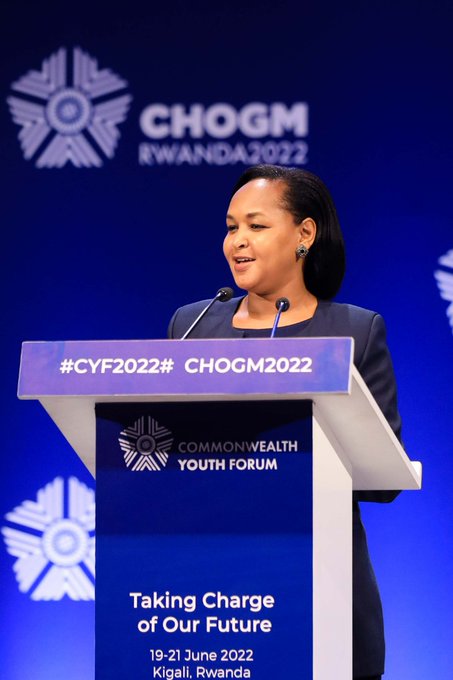 The Commonwealth family accounts for 2.5 billion people of which more than 60% are under the age of 30; the theme of this year's forum could not have a better time to be discussed than now, said Mbabazi while officiating at the opening ceremony.
"In Rwanda, we have positioned the young people at the center of our nation's transformation, as this presents many opportunities to leverage their potential, innovation and open their minds and imaginations," she said.
"Dear Youth here present, this forum will not only set a comfortable slot for you to share ideas, exchange and network with others but also will leave concrete actions regarding youth active involvement in decision-making, trade, technology etc."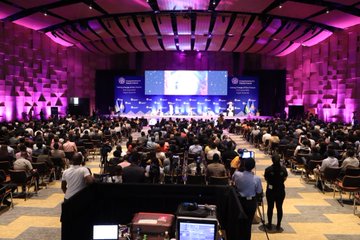 Mbabazi encouraged youth to build networks that will turn into markets needed for innovations, and create innovations that respond and solve problems facing their immediate communities.
"I am sure you will leave here with more knowledge and transformed mindsets."
The Chairperson of Rwanda Youth, Alodie Kimenyi, called on the Commonwealth youth to make contributions that shape their future.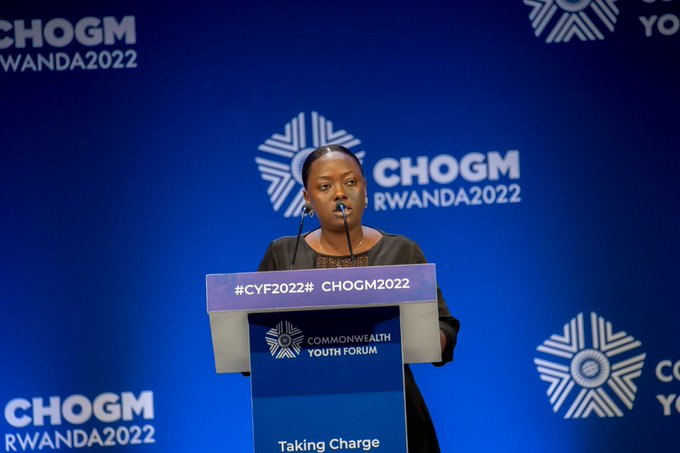 "I strongly believe that we are at a pivotal moment in history where young people are yet again being called upon to take charge of our future," said Kimenyi, the National Youth Council Coordinator and Co-chair of the 2022 Commonwealth Youth Forum.
Kim Allen, Chairperson of the Commonwealth Youth Council, urged the youth to fight for the future they want.
"Let us fight for the positive future we want. If we don't take action today, we won't have a sustainable future tomorrow."