AMISOM Sector One Commander Brig Kayanja Muhanga of the Uganda contingent has made an on-spot assessment of the lethal suicide bomb attack that hit Mogadishu, Somalia on Saturday. The deadly attack whose magnitude is the highest in many decades has killed over 300 people and left hundreds others injured.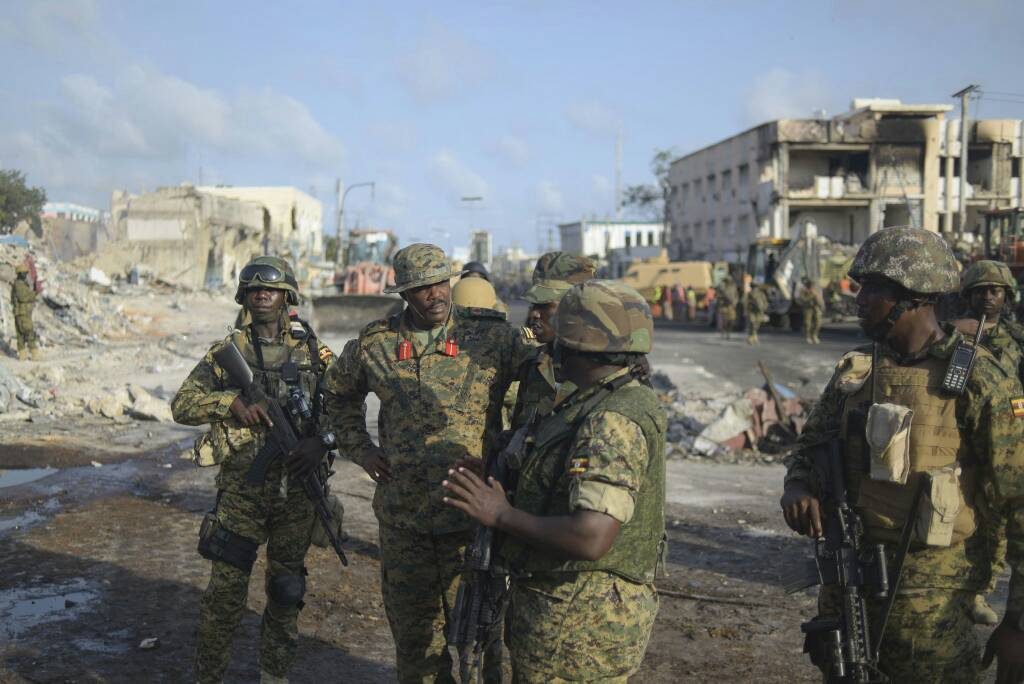 Brig Muhanga who was accompanied by members of the Somali National Army (SNA) and local leaders reiterated AMISOM's resolve to work jointly together with Somalis and SNA to stop terrorists from killing at will. He gave assurance that perpetrators of Saturdays terror act will be brought to book.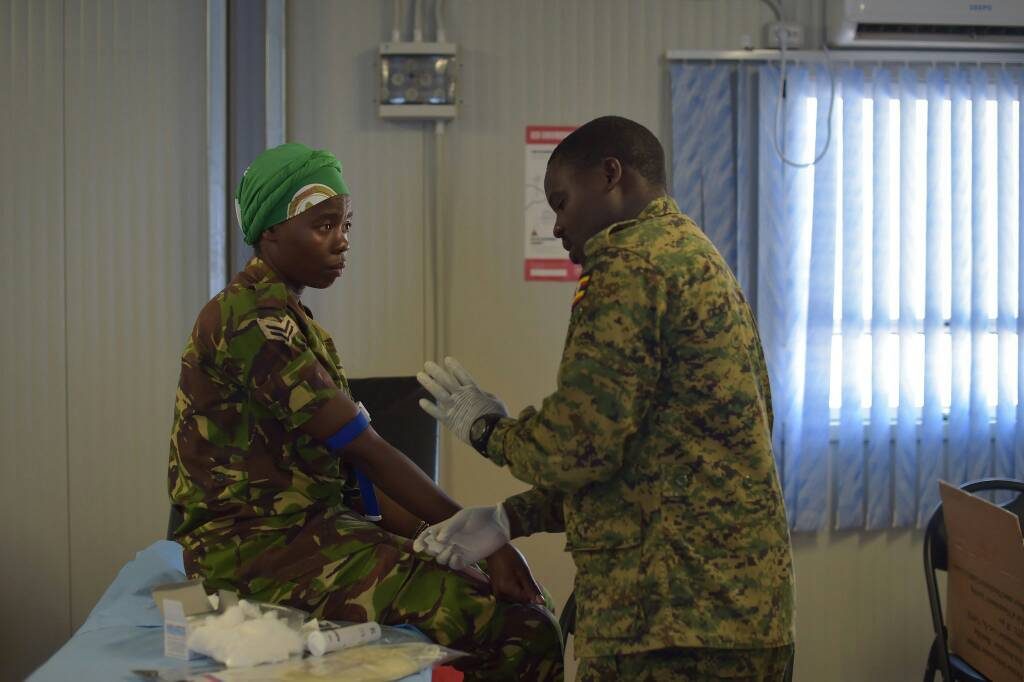 "Such cowardly acts by Alshabaab will not stop the Somali people, AMISOM and our international partners from searching for lasting peace in Somalia. Intimidation by terrorists should only strengthen our will to save the Somali people from such heinous acts," said Brig Kayanja.
AMISOM troops under direct command of Brig Muhanga have heightened security operations in Mogadishu in search of Alshabaab elements.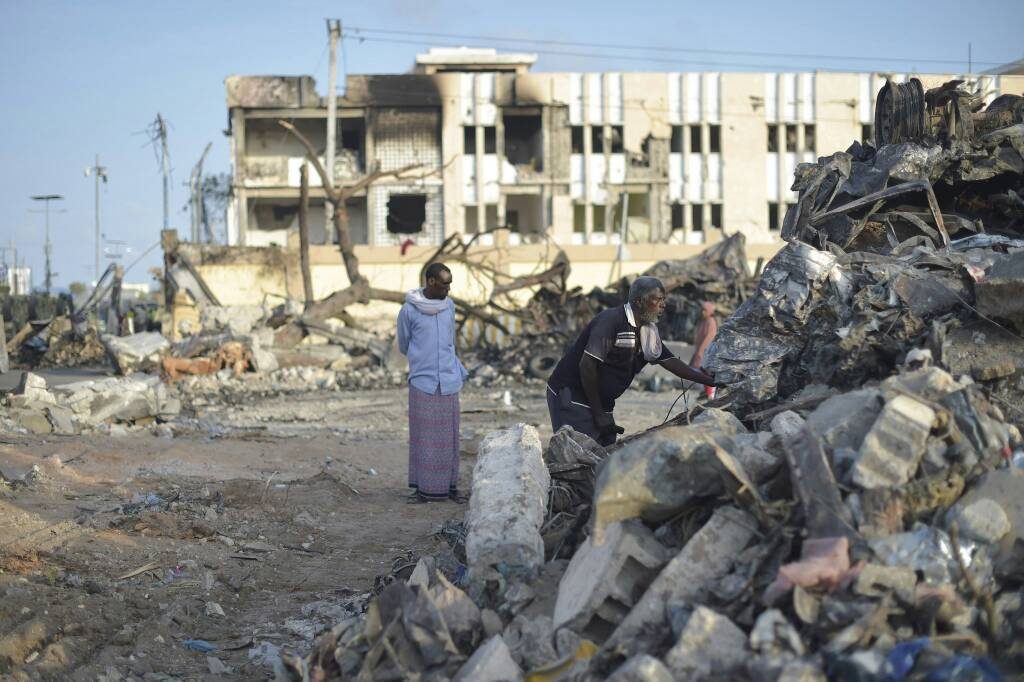 A Ugandan medical team has been dispatched to assist in treating the wounded at Madina main hospital where the majority were rushed. Other casualties have been evacuated by UPDF for treatment at AMISOM Level II Hospital located at the main Base of the Uganda Contingent.
No UPDF soldier or Ugandan was injured in this attack, according to the UPDF spokesperson Brig. Richard Karemire.
AMISOM sector one manned by the Uganda Contingent oversees security in Mogadishu and vital installations like Villa Somalia the seat of the President, Parliament and Mogadishu International Airport.