Andela, the American company that specializes in training software developers, has officially launched its operations in Uganda.
The official launch was held Wednesday with the unveiling of the Andela offices housed on Plot 103, Bukoto Street. The launch was attended by over 100 prominent tech players, Andela staff and key stake holders in the technological sector.
Andela looks to equipping the next generation of technologists and innovators in Kampala with the required expertise needed to accelerate the advancement of their local communities through technology.
Present was the Andela Community Manager Maria Kyamulabye, and Software Developers Caroline Nalubega, John Seremba and Nigerian-based Tolulope Komolafe who shared their journeys as tech leaders.
Also in attendance was Albert Mucunguzi, Board Chair of the Uganda ICT Association who delivered the Keynote address.
"We are happy to see Andela's presence in Uganda and the expansion of our tech industry. If we have 100,000 developers with the support of Andela solving one problem each, then we have 100,000 problems in Africa solved," Mucunguzi said.
Andela's operations in Uganda will be headed by Jackie Ochola​ who is the Country Director. Ochola boasts of vast expertise given her previous roles in the tech ecosystem.
She has previously been Managing Director at Nokia Uganda and brings nearly 20 years of experience in managing and scaling engineering and tech teams across Africa.
With this new role, Jackie Ochola will be responsible for building the team and developing Andela's growth in Kampala by providing strategic leadership and direction in Uganda.
"It is an honor to host every one of our guests for such an auspicious occasion. Their support means a lot, not only to Andela, but to our young developers looking to gain a foothold in the tech ecosystem, as they begin their careers," said Ochola on the launch.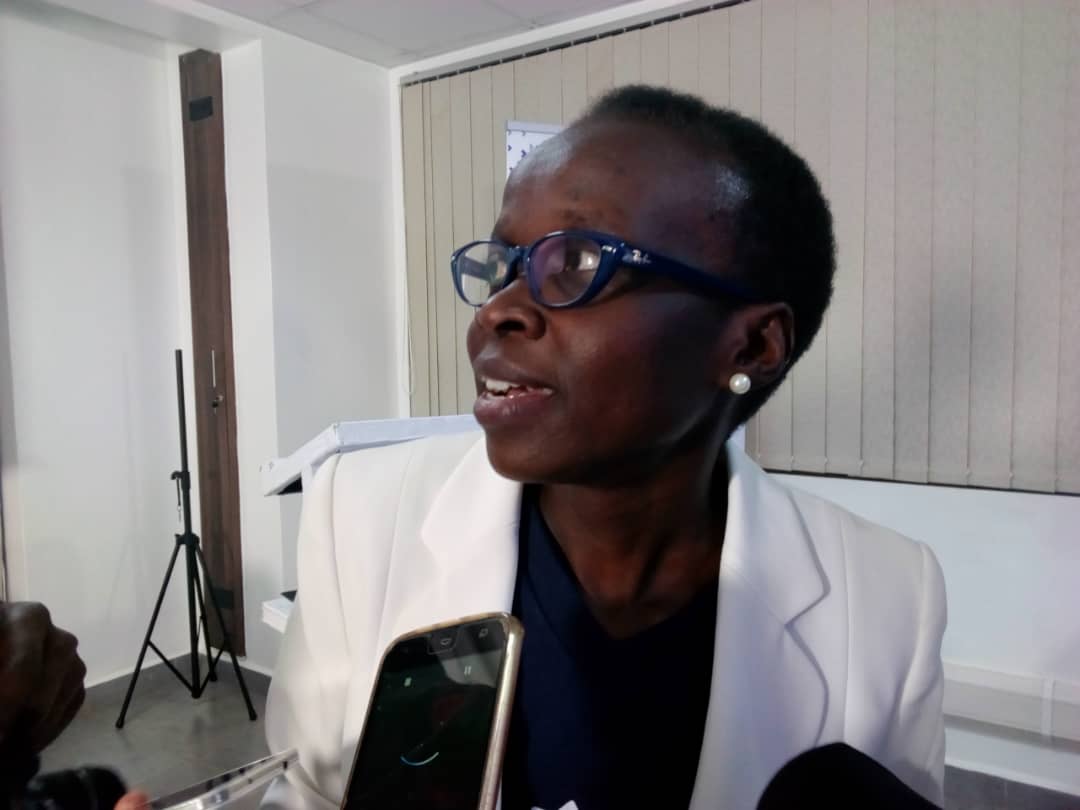 She further stressed that Andela has a deserved reputation for building elite tech teams, by providing the tools that aspiring young technologists need to be globally competitive software developers.
Ochola thinks that as a country, Uganda will have a strong position to leverage on the growth opportunities that the country has to offer with a call to welcoming all brilliant minds to Andela Uganda.
"I am very excited about being part of a movement to create opportunities for young Ugandans, to build out our country's tech ecosystem and to ensure that Andela is at the forefront of developing the leaders of the future in Uganda," she said.
Since its inception in Uganda in 2017, Andela has grown to over 100 hundred team members, a portion of whom are working as full-time engineers at high-growth technology companies, Ochola revealed and as such,
Also present at the event was Kwame Rugunda, Chair of the Blockchain Association of Uganda, who said, "This is a dream come true to see how code can change the world one line at a time. Congratulations to Andela."
With citizens under 25 years of age constituting 70% of the country's entire population in the world, Uganda is home to several tech hubs and incubators.
Andela's office launch and appointment of Jackie is an opportunity to further equip the next generation of young Ugandan technologists and innovators in Kampala, with the expertise they need to accelerate the advancement of their communities through technology.
Earlier this year, Andela extended its ​Andela Learning Community [ALC]​, a program that provides aspiring technologists with the tools to become globally competitive software developers, to Uganda. Implemented in partnership with Google and Udacity.
The launch seems to come with more opportunities for Ugandan youth to explore with a plot by Andela hold its inaugural Andela Uganda Developer Conference at its premises under the Themed '​Powering Today's Teams on Saturday 28 July 2018.
The said conference will bring together 150 of Uganda's top tech influencers for ​a one-day event, comprising of talks, panel sessions and hands-on workshops; all with a goal of igniting and refuelling the passion of techies to continue building solutions that solve for both local and global challenges.