President Paul Kagame has told delegates from the UK Cricket Circle to "always feel at home" while in Rwanda.
The President was speaking at the ceremony to inaugurate the historical Gahanga Cricket Stadium on Saturday. The ceremony was attended by thousands of Rwandans and 400 delegates.
In his speech, Kagame thanked former British Prime Ministers, Tony Blair and David Cameron who are patrons of the Rwanda cricket initiative – Rwanda Cricket Stadium Foundation (RCSF) – an NGO that is registered in Rwanda and the UK.
"I want to thank you for the good job done and you should always feel at home while in Rwanda," Kagame told the listening crowd.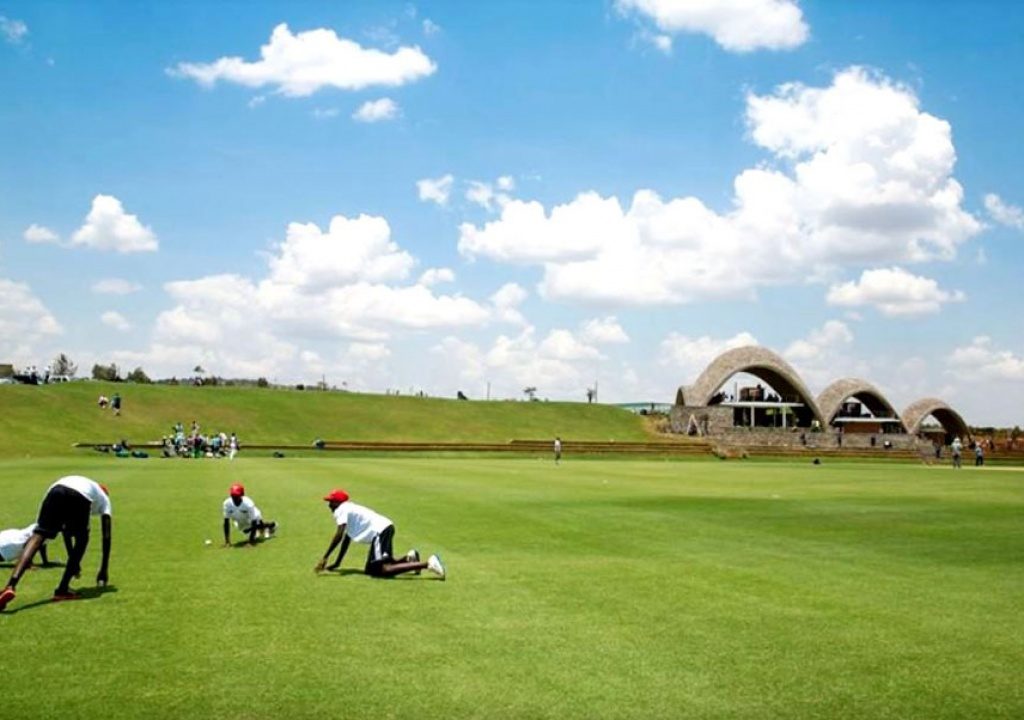 "Let's keep up the spirit of working together and for ourselves to achieve our own development,"he said.
He further paid tribute to them and the team that has made Gahanga stadium project a reality.
The Rwf950-million state-of-the-art international cricket stadium in Gahanga Sector, Kicukiro District is among 10 best cricket stadium in the world.
Earlier before the launch of the cricket stadium, President Kagame and 150 delegates from the UK who included Sarah Margaret, Duchess of York joined thousands of Gahanga sector residents in the monthly community work – Umuganda.
The stadium has a height of 124 meters high, and a width of 137 metres, with a modern grass pitch of 'Bermuda Grass', which is commonly used in modern cricket stadiums, Eric Dusingizimana the Rwanda Cricket Stadium Foundation general manager said.
The stadium will host international matches, its management committee said.