Kizala Sophia continues to pray that justice can be delivered for her husband whose life was cut short as a sacrificial lamb after a foiled attempt to use her Albino daughter in a ritual.
On meeting Sophia at her marital home where she now lives with her four kids as a single mother in Nankandulo village, Kamuli district, she recounts with great agony her ordeal and the demise of her husband, Moses.
"It all started as a friendly affair when one man, a traditionalist with a small clinic in our village befriended my husband," she narrates.
According to Sophia, the two bonded well as friends and were often seen together. The more the traditional doctor got closer to their family, the less suspicious they became wary of his concealed intentions.
It was only a matter of time before her late husband told her of his friend's intention.
"My husband told me that 'musawo' (doctor) wanted the hair of my daughter, Gift, who is lives with Albinism, something we both never agreed to," said Sophia.
Both Sophia and the late husband, Moses were dark skinned but they birthed a white child without the usual black pigment. This led the traditional doctor to believe that they (Sophia and Moses) too had Albino genes which could fulfill his mythical rituals.
She recounts that since the shocking demand was made, she and her husband became cautious about their daughter's life since the 'Musawo' frequented their home. They kept a watchful eye on him.
After a while, the Musawo abandoned his demand and instead concentrated on building his relationship with Sophia's husband.
One Saturday, he came and picked her husband and the two went to the nearby trading center for their usual evening gathering. Sophia remained at home with the kids, she prepared dinner for them, they later retired to for bed and slept off.
"We sleep with the kids. And I never bothered to check whether he had come back. Since we had a small shop in the same trading centre, I suspected he would have preferred to sleep there since he would once in a while," Sophia told SoftPower News in an interview.
In the wee hours of the morning, Sophia was woken up only to be met with shocking news. Her husband had died.
"They came and asked if my husband had slept at home. I was not sure and they quickly told me he had been killed and dumped near the well/spring side where we fetch water. His body was stained with blood".
Whereas nothing made sense at the very moment she was told about the tragedy, Sophia later got convinced that the newly found 'friend' in the traditional doctor was responsible for the death of her husband.
She suspects that her husband was given chlorophone before he was finally killed by the suspects.
Eyes soaked in tears, she narrates how she wailed as she rushed to scene of crime where the husband's corpse laid lifeless. Residents had begun gathering at the scene. Shortly, Police officers from Kamuli Police station also arrived, cleared the scene, picked the body and took it for postmortem.
A couple of the officers stayed behind to commence investigation with hopes to get leads to who the killers were. Fortunately, with the help of sniffer dogs, the investigators got some leads.
"The dogs followed the track of the susects and led Police to the trading centre where they landed on a bucket of blood in a room behind my husband's shop. This is where his friend had a mini clinic," says the widow.
According to Sophia, Police never abandon their work and through the trail, they managed to arrest one man.
"A man who lives in the next village, Budima, was arrested and confessed to having been on the look out as the killing happened. He was promised Shs 200,000 after the murder".
It was this same man who revealed to Police the people behind the murder. He gave names of the key suspects who however had fled the village already.
Life for Sophia has never been the same again. In a matter of hours, she had been rendered a single mother.
When news that the traditional doctor was involved in the killing the residents descended on his building and other property and set them ablaze. But he and the family had disappeared.
It has now been five years since the fateful incident occured but the killers of Sophia's husband have never been apprehended. The few that were arrested have since been freed back to the community. Her's is a tale of misery and justice that was never served.
She ponders on what grounds Police released the first suspect who confessed to having witnesses the murder. The helpless young mother, Sophia left her in-laws to follow up the case, however, the case got swept under the carpet.
Her heart bleeds each time she looks at her 3-year-old daughter. The daughter relentlessly asks about her father but Sophia has no answers yet.
"I have never forgiven the suspects wherever they are. It's hard to forgive them because they did whatever they did and left us to suffer. I only pray my husband's soul rest in peace," a heavy hearted Sophia laments.
Sophia suspects that Moses was killed due to the fact that he had genes of producing an Albino. Having failed to give in her daughter, the killers could have opted for his blood instead, Sophia believes.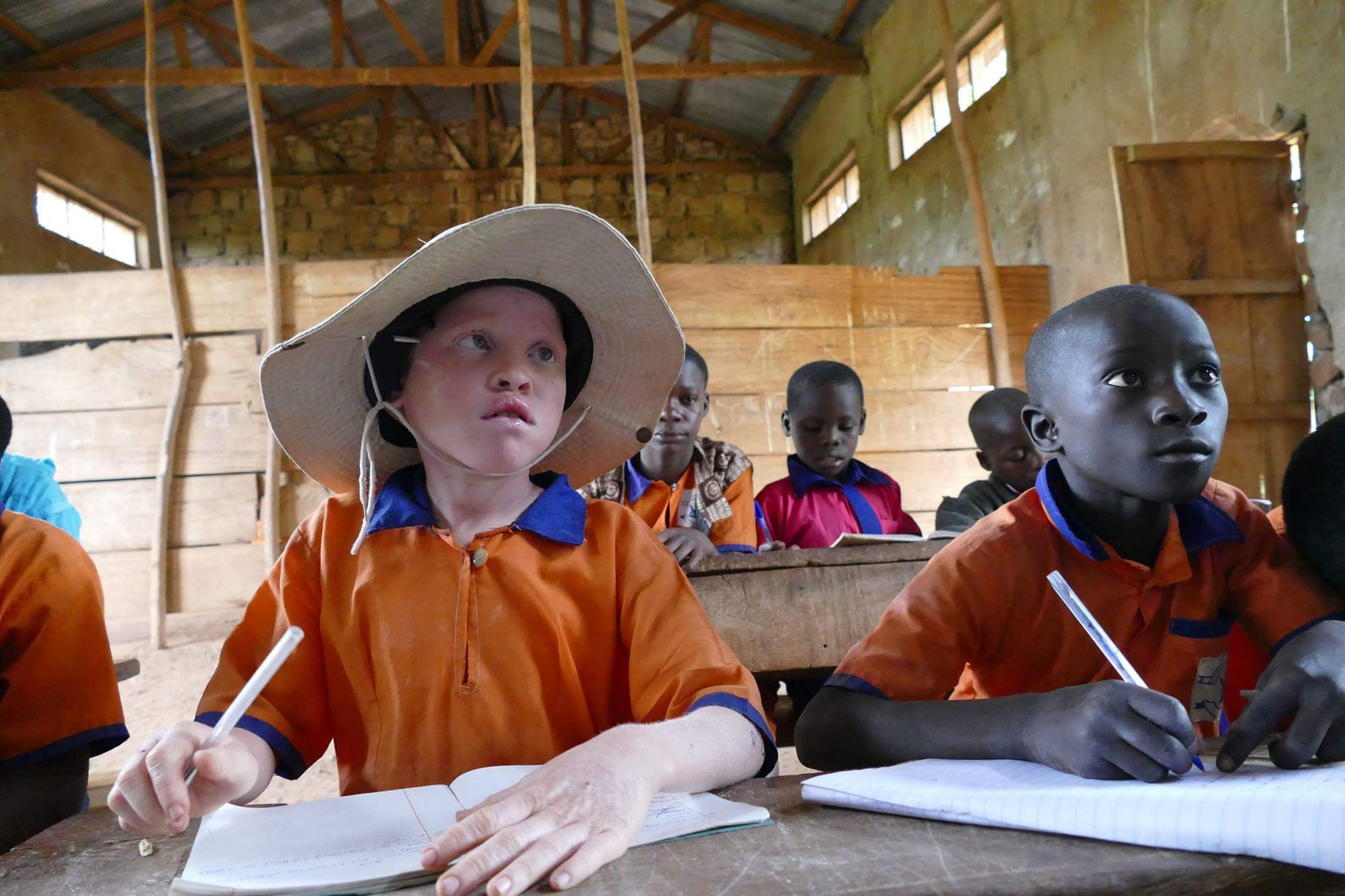 John Bosco Walugembe, a community based officer and human rights activitst for people with disability expressed worry over the manner in which Moses' death occurred.
He worries that children are at a high risk of being killed by elements with selfish reasons.
We sought answers on the progress of this case from Kamuli Police station where it was being handled.
ASP Kasadha Micheal, the Regional Police Spokesperson for Busoga North told us; "This is an old case that can be revisisted any time, a case that has been registered can not rot. Any time the suspects are spotted or said to be in a particular area, Police will take its course and get them arrested".
Kasadha says Moses' family should not lose hope but rather work closely with the Police to ensure justice is served, even though he admitted this could take time since the suspects fled and no one knows their whereabouts.
He blames the vice of ritual murder of people particularly those with Albinism and other practices that dehumanize people and take away their rights, to rigid tradition cultural practices. Although he stated that the killings of Albinos is at minimal he stressed the need to curtail such incidents.
Peter Ogik, the Chairperson of Source of the Nile Union of People with Albinism condemned the act. He dispels the notion that Albinos possess any special power.
"We [Albinos] are human just like any other person on this planet. If we had these magical powers like people say, our families would be very rich but see where we live and come from; poverty is the order of the day," Ogik said.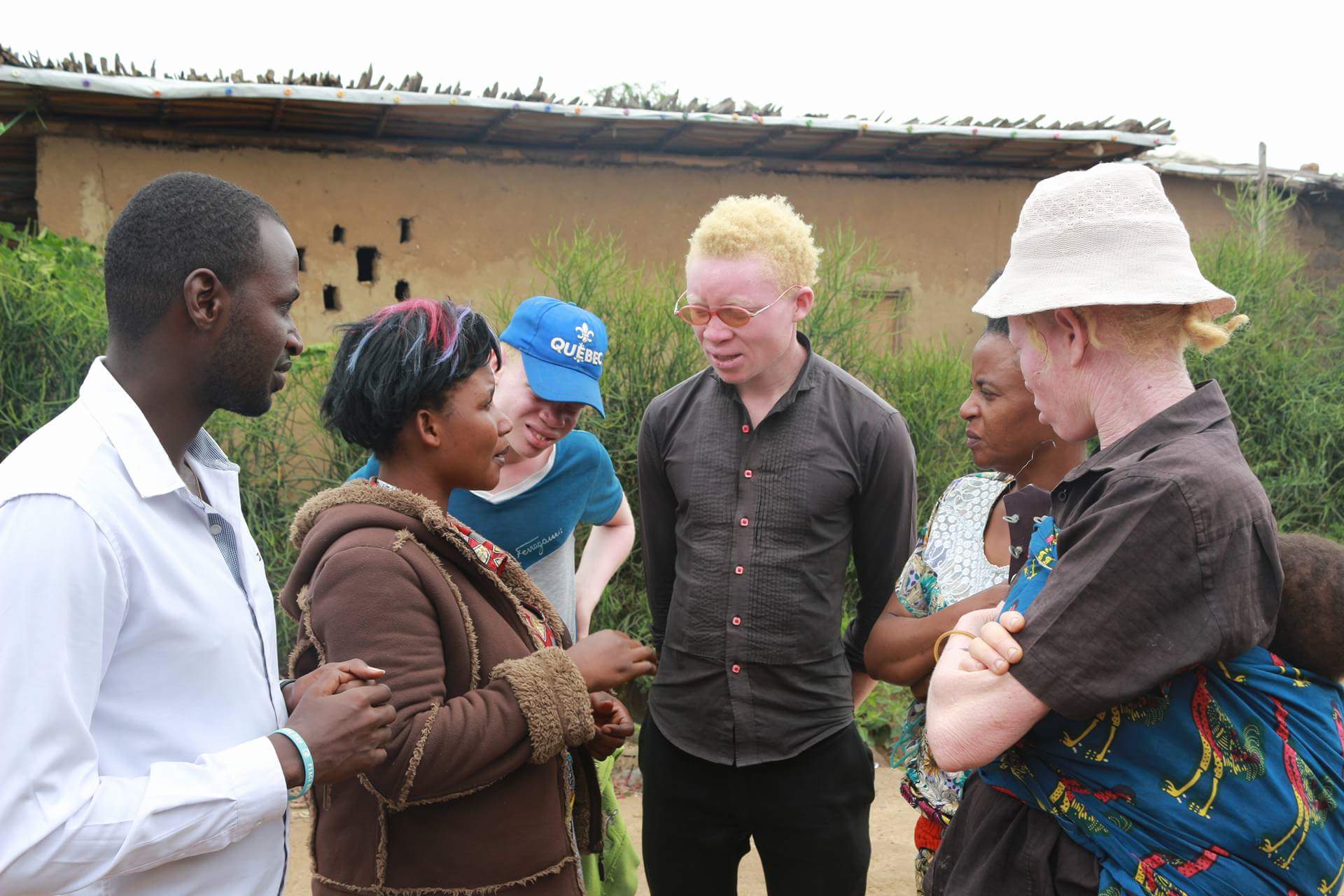 "It is sad people with Albinism live in dire poverty that some are even unable to meet their daily basic needs. Just imagine even the very basic sunscreen lotion, glasses and cloths to put on is a challenge and here people want to use these people them for rituals".
Kato Hussein, a human rights advocate with Earth and human rights initiative who also doubles as lead counsel for Albinism Union, a non-profit organization giving free legal ad and support to people with Albinism says such persecution is a threat to the growing population of people with Albinism in Uganda.
There has been an increasing number of physical attacks on people with albinism in Africa and in particular East Africa, where they have suffered discrimination, ill-treatment and denial of basic human rights.
Attacks take the form of murder, mutilation, rape and grave robberies to exhuming and selling the body parts of person with albinism.
These threats subject Albinos to living their entire life with fear of the unknown.