The Minister for Kampala Capital City & Metropolitan Affairs, Hajjat Minsa Kabanda, has commended the Private Sector Foundation Uganda (PSFU) and MasterCard Foundation for setting up the "Women's Katale 2023" to enable young women entrepreneurs to showcase their businesses.
"It is an honour to be here today, celebrating the women of our country. I stand before you today as a minister, politician, and most importantly a woman. I am even a medical person and have my clinic in Kisenyi that put me out there way before politics. I must say that we are blessed because the government considers gender equity a significant movement and this is evident in our laws," she stated.
While speaking at the opening of "PSFU Women's Day Katale Season 2" at Uganda Manufacturers Association (UMA) Multipurpose Hall in Lugogo, Kampala on Friday, she promised to continue being a customer of the Katale.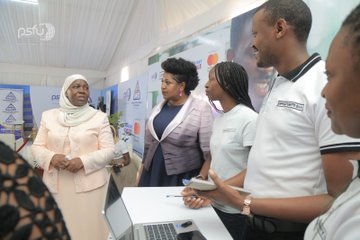 The launch was attended by Adrian R. Mulindwa Bukenya, MasterCard Foundation Country Head for Uganda, PSFU Chief Executive Officer, Stephen Asiimwe and Sarah Kagingo, the Vice Chairperson of the PSFU Board.
According to the minister, although women have contributed to the economy, there is still much to be done because women-owned businesses tend to be less sustainable than male-owned.
"I am very happy with the innovativeness of female entrepreneurs. Women comprise 40% of all business owners which means that they contribute greatly to economic development."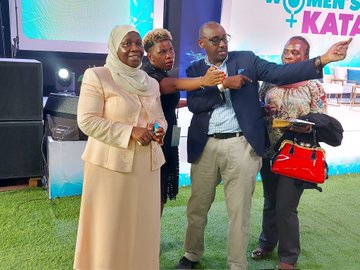 She said the NDP3 plan also has goals of increasing household incomes and livelihoods, with gender equity being a cross-cutting issue.
"Did you know women account for 50.8% of Uganda's population but only 40% presence in the business sector?"
She urged the government to continue creating policies and laws that support women-led businesses.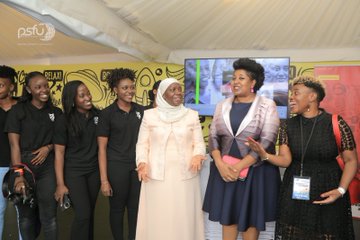 She said, long ago, it was unheard of for women to lead but now, Uganda's female labour force has been higher than in other countries.
"We recognise women and girls as great enablers in the economic development of our country although productivity, growth and sustainability of women's business remain low."
"How can we grow these from subsistence to industrial initiatives? This is where katale comes in," she noted, adding that it is an enabling programme for women's entrepreneurship to flourish.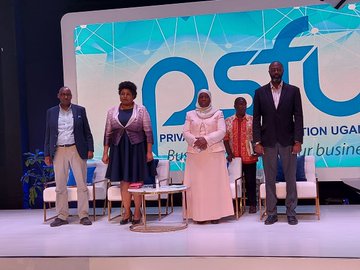 "We can create a better future for women by harnessing the power of technology and innovation through digital literacy programmes and e-commerce platforms that can improve economic opportunities."
PSFU said they have more exciting opportunities for business development, a wider array of products, exciting business session clinics, entertainment, networking and so much more.
Speaking at the event, MasterCard Foundation Country Director Bukenya concurred that Katale accelerates women's empowerment and brings them closer to business development.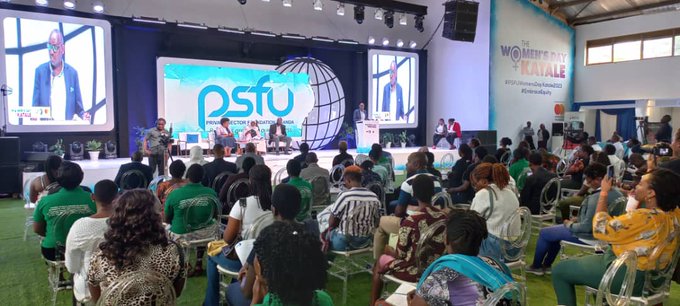 "Technology has the power to connect women to finance services. Bridging the gender digital divide will enable young women to participate and thrive," he said.
According to him, Young Africa Works aims to enable 2.3 million young people in Uganda to access fulfilling work and digital services.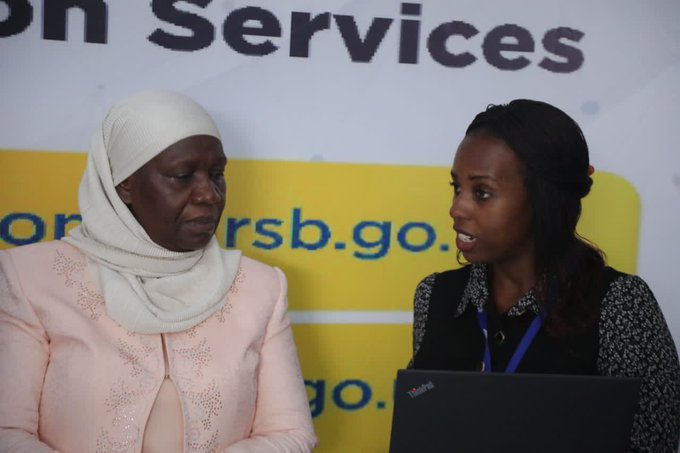 He said this would contribute to addressing the gender gap across different sectors, grow young women's digital skills and prepare them for the world of work, best equipped to thrive in these economies.
"Young women who have been part of our programme are running successful businesses. We celebrate women and girls and appreciate them for their key role in the growth of the country's economy," he added.