As relatives and the media fraternity continue the search for investigative journalist and Chief Editor of online news publication, 'The Investigator', Stanley Ndawula who was kidnapped on Friday night, information that has so far emerged points to a possibility that he was taken by a vehicle with government number plates.
Ndawula was picked up late in the night from Yaya Lounge, a hang out along Bukoto Street which he owns. Many allege that Internal Security Organization (ISO) is responsible for his disappearance, allegations the security agency has neither denied nor confirmed.
Read: 'The Investigator' Editor, Stanley Ndawula Kidnapped by Suspected ISO Operatives
Moreen Atim, a cashier at Yaya Lounge who was working with her boss, Stanley said they were going about their usual routine of serving their customers when the incident occurred.
"We were working as usual. Our boss, Stanley was checking on customers who were drinking, asking how they are, as he often does," Moreen told reporters on Saturday.
She said Stanley was escorting some of the guests towards the gate, something he is accustomed to, when a car came and he was dragged inside it. She says she saw two people as well as the driver whom she didn't see.
At around 1am on Saturday, Stanley called her. According to her account, Stanley told her to proceed with work as always and that he was not likely to return quickly although he couldn't state details.
"Sensing from how he was speaking, it was as though the people he was with didn't want him to talk on phone. Because his first call ended abruptly then he called me again," she recounted.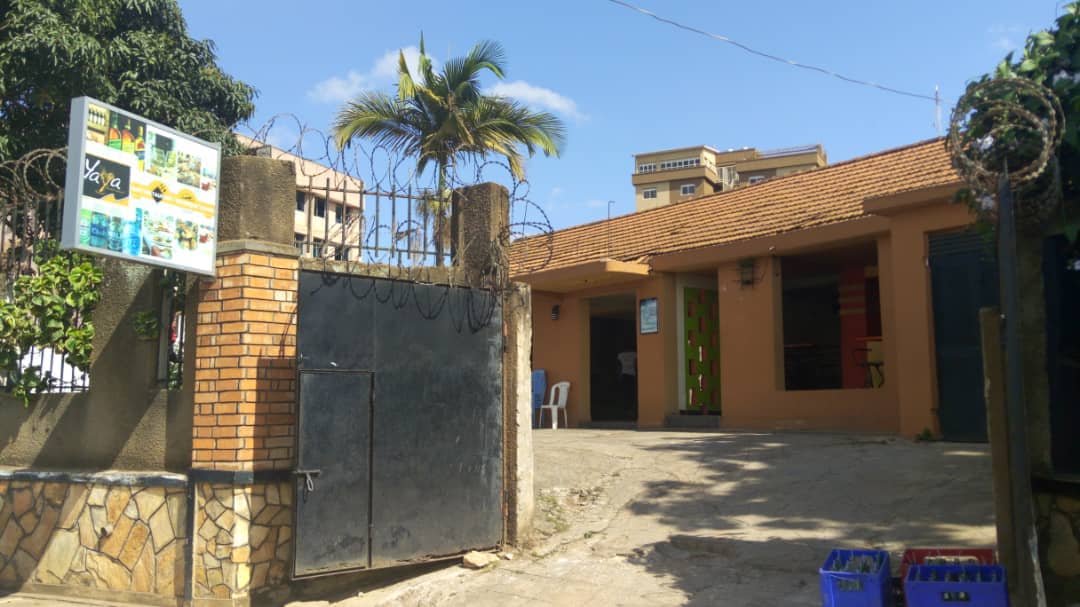 She suspects a group of clients (ladies) whom she says are likely to have been involved in the plot to kidnap Ndawula.
"They were new customers but many. We had not seen them before. They were seated but they seemed to be contacting other people. After 5 minutes, that's when the car came and Stanley was forced inside and taken".
"It appeared like these ladies knew what was going on," she said.
Atim said that the security personnel said that they had noticed the Saloon car in which Ndawula was taken had government number plates.
A security guard working with Express Security Guards company, who guards at the premises of an organization whose offices are adjacent to Yaya Lounge told us that he noticed a pickup (double carbin) whose intentions seemed suspicious to him.
"I saw some double cabin parking there (pointing to the premises where he guards). I asked myself why it was parked near the organization yet they were going to the lounge (Yaya)," he said.
"They should have parked at the lounge since there was ample space there. I kept wondering. So, I approached them and when I asked, they said that their car had got a mechanical problem".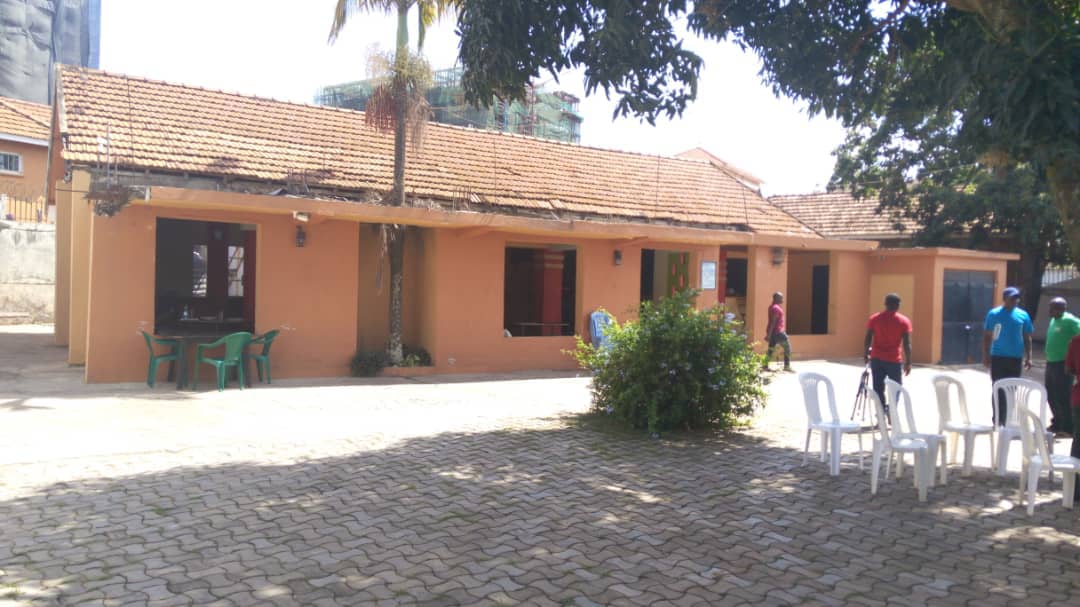 He said that he stood there for about 5 to 10 minutes observing what they were doing but there was no indication that they were trying to fix the 'broken' vehicle.
"The door of the car was open. I stood there, so, I saw a soldier man sitting with a uniform. When they saw me standing there, the driver decided to close the door".
After a while, he went around his workstation to carry on his patrol drills, but on return, the pickup had disappeared. He estimates that the car was parked there for about one and a half hours (8:30pm to 10pm).
He however revealed that the people (two) occupying the pickup kept pacing to some other people occupying another car (Saloon) which was parked at the Yaya Lounge parking space. From time to time, he said, they would walk there, communicate, and return to the pickup.
Media fraternity speaks out
Andrew Irumba, a member of the Independent Online Publishers Association (INDOJA) and the CEO of Spy Reports said that as a body, they are still making attempt to trace Ndawula's whereabouts. He condemned the act of kidnapping the journalist which he said threatens the freedom that the press is entitled to.
"What's going on is – we are searching for Ndawula. One of us spoke to the Deputy Director for ISO, Col Mugimba Don but he told us he is not aware and he is not involved in the kidnap of Stanley Ndawula," he told reporters at a press conference held at Yaya Lounge.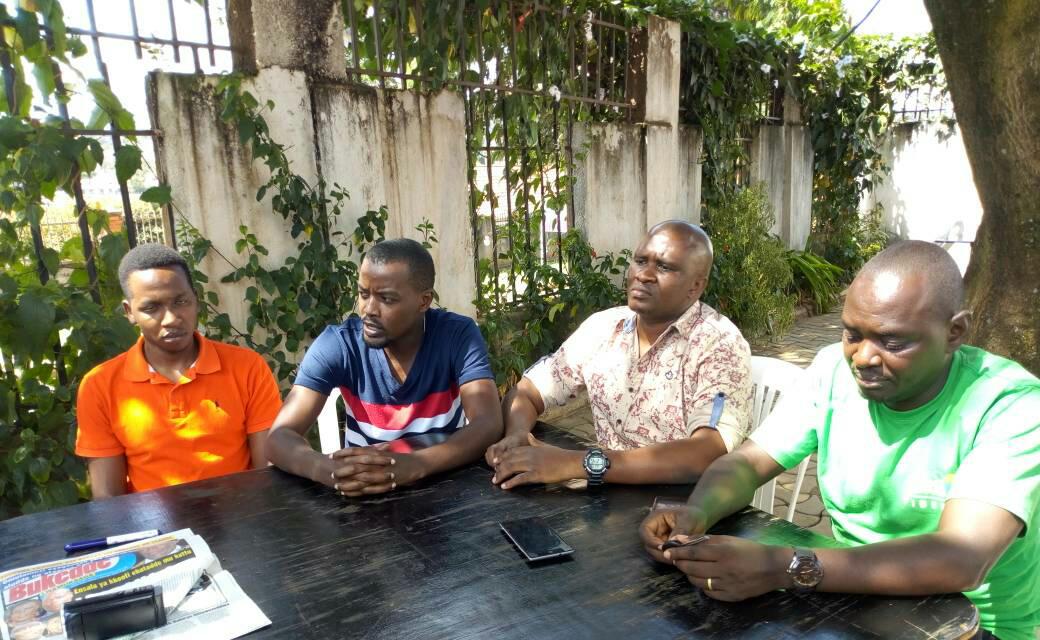 "It is a challenge to media. Our space is being narrowed," he added.
Irumba and other journalists suspect Stanley Ndawula's abduction was a result of a story concerning the torture of victims in safe houses allegedly manned by ISO. A few days ago, Ndawula ran a story which reported confessions by detainees who were allegedly tortured while in custody of ISO.
"If Ndawula has a case to answer, he shouldn't be kidnapped from a hangout in the night at 1am," a seemingly disturbed Irumba said.
"He [Stanley] is a cooperative man, you can summon him to your office, if he reaches, you have power to arrest him. But why do you kidnap a person. Why cause commotion?"
He went on to say; "Now, his family is worried and we his colleagues are worried. Why would this happen? You can't be a complainant and the judge at the same time".
It is unfortunate, Irumba intimated, that the press is being witchhunted for pointing out the criminality in some security agencies instead of the responsible security agencies following up to investigate the issues raised by the media.
"Security agencies are no longer interested in what we report. They want to hunt for the individuals reporting these things. Our space is shrinking. I urge journalists to fight for our freedom because today it's Ndawula, tomorrow it will be you".
Recently, the Inspector General of Police, Martins Okoth Ochola issued fresh guidelines in which he warned Police officers against effecting arrests without identifying themselves or informing the persons being arrested their offences.
Read More: IGP Issues Fresh Guidelines on Arrests, Treatment of Suspects
Family worried
SoftPower News spoke to one of Stanley's children identified as Ndawula Kenneth, a student of law who expressed worry over the manner in which his father was kidnapped. He says the family is in fear.
Kenneth spoke on phone with the father last night, moments after he had been taken. Atim (the cashier) had handed him the phone when she first spoke with him (Stanley).
"When I talked to him, I tried to ask where he is but he said he couldn't disclose any information. But he did tell me he was in the hands of the government. That's the word he used. And he said he knew the people that arrested him and it was ISO".
For the most part of the morning, the family has been contacting different security organizations to find out where their father could be held, but with no success.
Kenneth said that he made an attempt on Saturday morning to report a case of his dad's disappearance at Kira Road Police station but he was not allowed.
"The police officer on duty said we couldn't make a statement with Police because the people that arrested him [Stanley] are said to have been wearing military combat, so we had to take the matter up with the military. I think it's quite absurd," Kenneth said.
When SoftPower News contacted Police on Saturday afternoon after news broke regarding Stanley Ndawula, Kampala Metropolitan Police spokesperson had said he would find out whether there had been any case reported of a missing person.
Stanley's son told this website that his biggest worry is the safety of his dad especially given the fact that people who have been victims of torture by security agencies end up in bad psychological and physical state.
This isn't the first time Stanley has had run ins with security. Last year, he was arrested for a period of a week and charged with disturbing the peace of former Inspector General of Police, Gen Kale Kayihura, after he (Stanley) published stories exposing the criminal elements that Gen Kayihura was allegedly working with.
We asked Kenneth whether he is bothered that his dad's line of occupation as an investigative journalist places him at great danger and how much it concerns the family.
"It is a big concern that journalists do not have the freedom to express themselves. Ordinarily, such a story should prompt an investigation on the person being talked about. But here, it is the other way round".
Kenneth said that the risk that his father faces due to his work has always worried him, but he constantly tells him not to worry about it.
"At least, in last year's case, there was a reason for arrest and we knew where he was. But this time, it is different," he said.
"It is a concern to the family. I wasn't expecting this to happen again. He is always breaking stories and I'm worried that this is going to continue happening and I don't know what the end will be. I still need tuition and things like that," he pointed out, implying the impact of his father's arrest.
Whereas biologically, Stanley Ndawula has three children, he looks after many others (including Kenneth's cousins) whom Kenneth says rely on him financially and for mentorship.