Gambian politician and activist, Her Excellency Fatoumata Jallow Tambajang, who served as Vice-President of The Gambia, and Minister of Women's Affairs, has said the youth are torchbearers for the Africa of tomorrow.
She was delivering a Keynote Address to young leaders during a Presidential Lecture on the late Mwalimu Julius Nyerere at Makerere University on Thursday.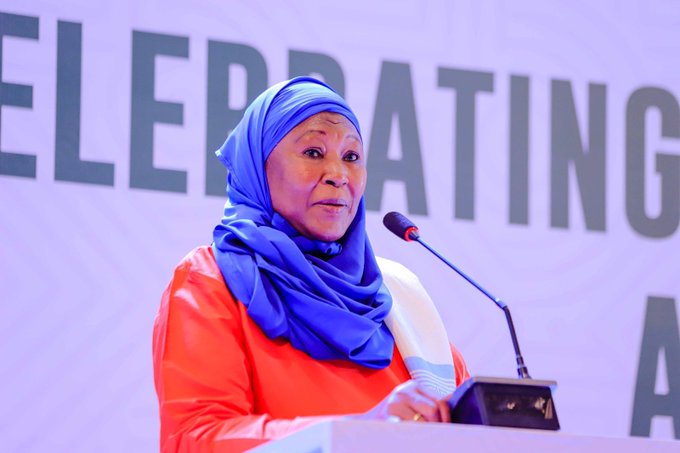 The objective of the 2023 Presidential lecture was to highlight the systemic changes needed for women to become transformative leaders to effectively shape inclusive, equitable societies that humanity needs and deserves.
"I have retired from my office in Gambia but I believe I still need to spread my wings to Africa to re-ignite Pan-Africanism among our youth who are the torchbearers for tomorrow's Africa," she said.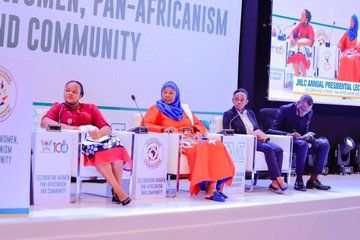 Rather than identifying as Africans, she said Africans need to start identifying as Pan-Africans.
"I am very glad that Julius Nyerere Leadership Centre (JNLC) has started these conversations with the Youth. Julius Nyerere would be proud of us for carrying forward Pan-Africanism."
She went on: "In my African travels, I always establish linkages and partnerships. When I go back to Gambia, I will build linkages for JNLC with like-minded institutions. This is the best way to practice Pan-Africanism by keeping Africa connected as one."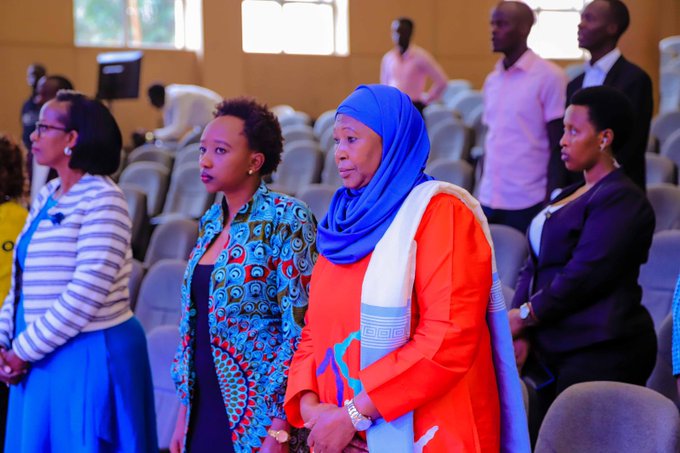 She urged women to use social media to reach out to fellow women across Africa to establish linkages for Pan-Africanism through knowledge sharing across diverse communities.
She emphasised that women's empowerment and Pan-Africanism should focus on access to quality, affordable and relevant Education.
She applauded President Museveni who has been a champion of Pan-Africanism and allowed her to visit Uganda without a visa.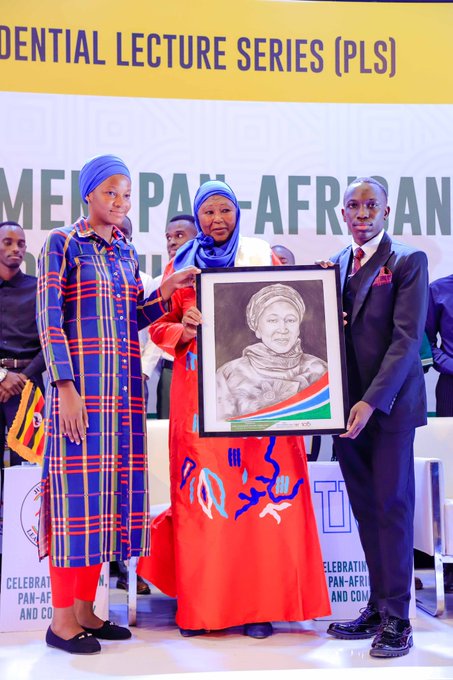 "I travelled to Uganda without a Visa, we can only achieve Pan-Africanism through aspiring and implementing a borderless Africa."
In her remarks, the Executive Director of Julius Nyerere Leadership Centre (JNLC), Dr Nansozi K. Muwanga, said the Keynote Lecture drew together the threads of the media roundtable conversations and those of the Ekyooto (Fireside conversation) to highlight the systemic changes needed to enhance young women's transformative leadership potential.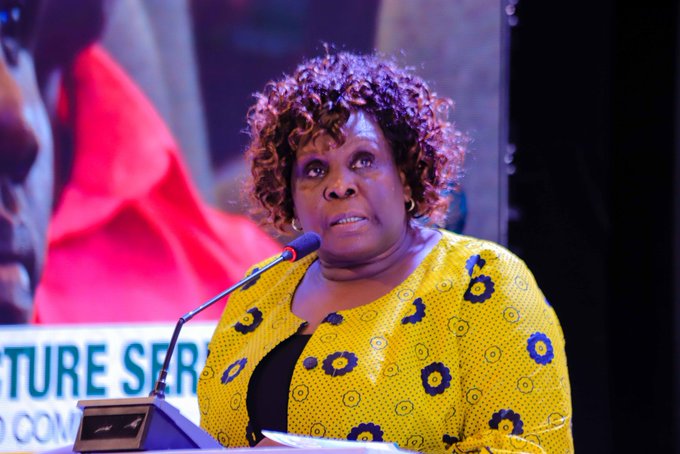 The Chairperson of Makerere University Council, Lorna Magara, said Makerere prides itself in being an institution that has since evolved to open its gates to female admissions starting in 1945.
She said this started with a change in the University's motto from "Let's be Men" to "We Build for the Future".
She revealed that the 60th graduation of Makerere produced 50.4% more female graduates as compared to male students for the first time in her history."
"In 2018, I was privileged to become the first female Chairperson of the University Council. All these gender-inclusive milestones go demonstrate Makerere's commitment to today's theme, "Celebrating Women, pan Africanism and community."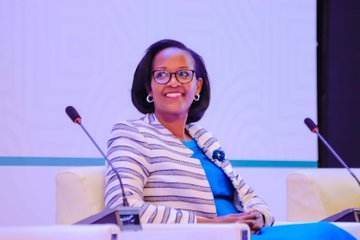 She applauded the JNLC for the leadership course they have developed noting that the student leadership will greatly benefit from this course.
"The University leadership is fully committed to empowering the women who will go through the gates of Makerere to soar high on wings like the eagles they are and not chickens as stated by Julius Kambarage Nyerere."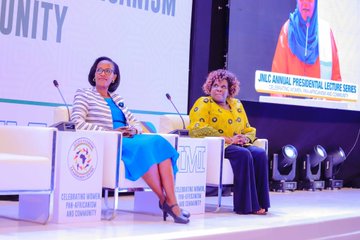 Kenya's first daughter, Charlene Chelagat Ruto, who moderated a panel discussion, said for the attainment of revolutionary progress and development, the voices of African Women in all spaces should be heard and celebrated for the milestones achieved thus far.
"The solidarity of Pan-Africanism across Africa is nigh; the journey of a thousand miles does indeed begin with a single step," noted Charlene who doubles as a Youth Champion and Advocate for Climate Change Action.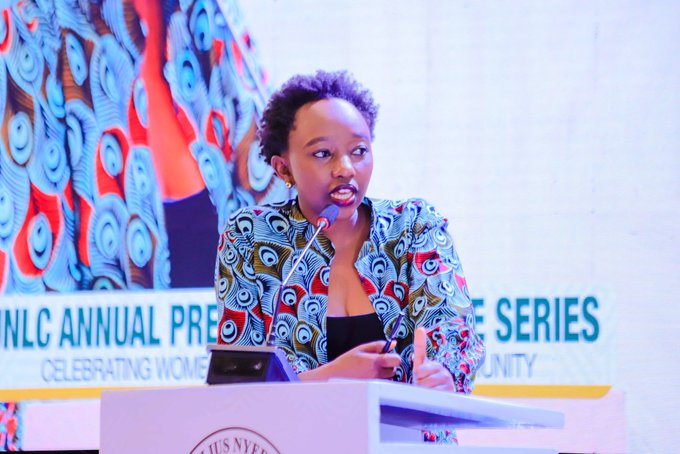 While taking action from the bottom up, she has ensured that the youth of Kenya have a voice in leadership.
In his closing remarks, Dr James Luyonga Nkata, the Director General of the Uganda Management Institute (UMI) said the aim of the lecture series is to encourage cross-generational dialogues that mentor present and future leaders for effective and accountable leadership.