Hon Alioni Yorke Odria, the Member of Parliament (MP) for Aringa South County, has tendered an apology on the floor of Parliament for punching a police officer during the East African Legislative Assembly (EALA) elections. 
During the elections recently held at the Parliament of Uganda, MP Odria punched Assistant Superintendent of Police (ASP) Alex Senge. 
"Concerning the police, the police are meant to keep law and order. Some of us have a background of growing as warriors who are now leaders," he said during Tuesday, November 1, 2022, plenary. 
He added: "For anything that went wrong as a leader, I must say that I'm sorry." 
On Monday, October 31, Rt Hon Anita Among, the Speaker of Parliament, held a mediation meeting between Hon Alioni Odria and ASP Senge.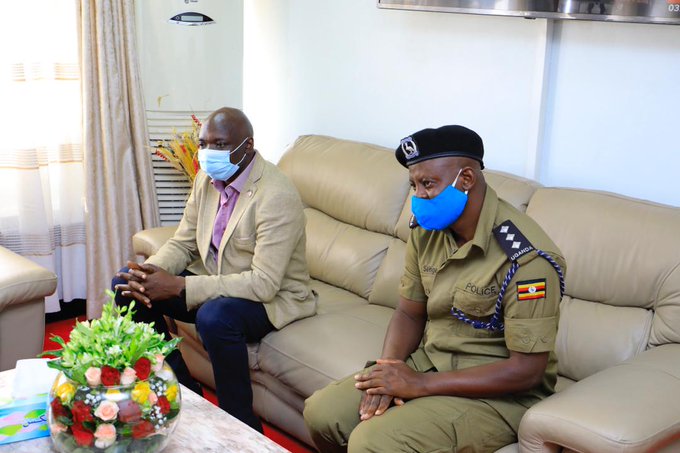 The MP apologized for the action that saw him punch the police officer during the EALA elections and promised to make reforms to his conduct.
Background 
At the start of October, the Criminal Investigation Directorate (CID) summoned Odria to record a statement following the incident. 
Police spokesperson, Fred Enanga, said Odria acted in a disorderly manner when he attacked a police officer, who was on duty without legal justification.
According to police, Odria was frustrated with the manner in which elections were being conducted after some MPs were granted permission to vote early. 
Hon Alioni Odria has tendered an apology on the floor of Parliament for punching ASP Senge during the EALA elections at @Parliament_Ug pic.twitter.com/iOT6edWxEz

— Parliament Watch (@pwatchug) November 1, 2022
He stormed the voting centre and grabbed the ballot box while he accused unnamed persons of vote rigging.
A few moments later, he pounced on a police officer and punched his neck. The victim sustained injuries on his right ear and on the head.
Odria was later arraigned before Buganda Road Magistrate's Court and charged with two counts; assault and doing grievous harm contrary to section 219 of the Penal Code.
The presiding magistrate, Siena Owomugisha, released him on Shs1m bail and Shs10 million, not cash for each of his two sureties. 
He will return to court on November 4 for further mention of the case.