After failing to win Bbaale Constituency as the area member of parliament, Dennis Katongole alias Katongole 'Omutongole', a renowned radio presenter now wants to lead Kayunga District as its political head.
He is seeking to replace the the newly elected Kayunga district LC5 chairperson, Ffefeka Sserubogo, who according to Police, committed suicide mid this month.
Katongole who has worked with a number of media houses in Uganda including Radio Simba, Beat FM, NBS TV, Bukedde FM, Delta TV and Capital FM, witnessed a resounding defeat in the 2021 general elections when he lost to National Unity Platform (NUP) candidate, Charles Tebandeke. Katongole only managed emerging sixth with 2,718 votes in the race of 12 candidates.
He told this news website on Wednesday that he is currently concentrating on getting the NUP flag first, on which he will contest for the position in the by-election.
In the district, his posters are already flying high with NUP party symbol, promising to steer an end to dusty roads and land grabbing in the area.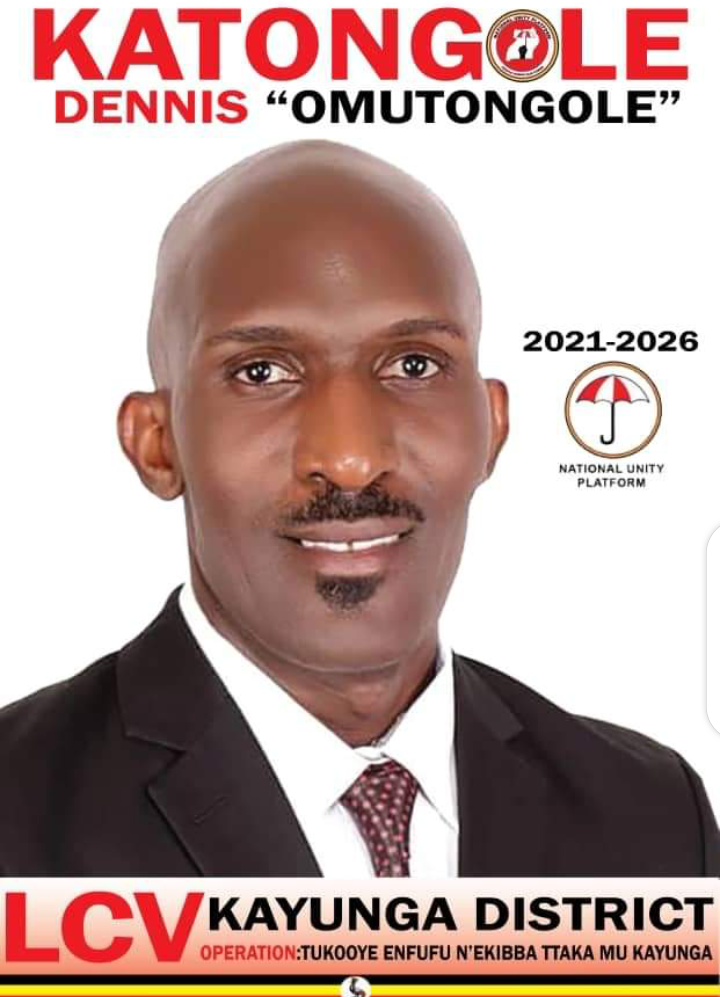 The tall and vocal broadcast journalist went to Mengo Primary School, Kitatya Secondary School in Kayunga and Yale High School. He later did a diploma in Journalism and degree in Mass Communication a Kampala International University.