Constitution Lawyer Peter Mulira has introduced a new twist to the age limit debate by challenging parliament's powers to amend the constitution over what he calls a grey legislation on how the supreme law of the land is amended.
Counsel Peter Mulira has argued that Parliament is currently incapable of presiding over a constitutional amendment given the lack of an enabling law to guide the procedure of amendments.
Appearing before the Legal and Parliamentary Affairs Committee on Tuesday, Mulira noted that Parliament's powers to amend the Constitution are restricted according to Article 259 of the Constitution.
Mulira said that Article 259 which provides for the amendment of the Constitution restricts Parliament's freedom of action to amendment by way of addition, variation or repeal.
"Further restriction is provided in Sub-Article (2) which provides that; the constitution shall not be amended except by an act of Parliament the sole purpose of which is to amend the constitution," Mulira said.
He added that the provisions within the Constitution do not specify the procedure for introducing a Bill for amendment of the Constitution.
"We want to argue that the procedure must be based on an Act of Parliament implementation meeting the constitutional provisions we have referred to above," Mulira noted.
Quoting Article 94 (1) of the Constitution, the lawyer said that the law provides for Parliament to make rules that regulate its own procedure including the procedure of committees.
Asked whether this is not covered under the Parliament Rules of Procedure, Mulira said that the power to amend the Constitution does not emanate from Chapter VI which gives Parliament legislative powers since Constitutional matters are not legislative.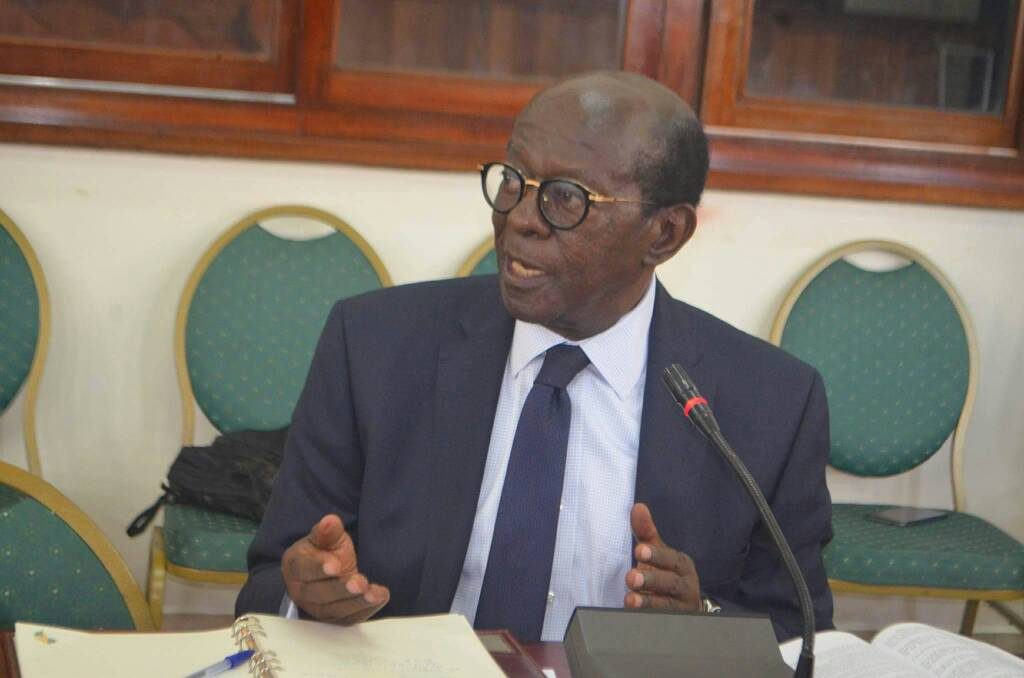 The lawyer further challenged the involvement of government in the proposed amendment arguing that a constitution "can not be altered or infringed at the discretion of government".
Mulira defined any country's Constitution as a compact between people who agree to come and live together under one government.
Some of the proponents of the Bill, particulary legislators have persistently made statements in the media insinuating that the amendment is a done deal since NRM has the majority in Parliament.
"If a government decided to trample on the rights of one section of the people through the majority it enjoys, that would amount to tyranny by the majority and the result will be chaos such as we are witnessing today in our country," Mulira told the Commit