The Deputy Chief of Defence Forces, Lt Gen. Wilson Mbaddi Mbassu, and other senior UPDF officials on Tuesday 15, 2017 met with US Congress Officials led by The US Ambassador to Uganda HE Deborah R. Malac.
The Congress team and their host met at the MODVA/ UPDF Headquarters-Mbuya.
Among the issues discussed include: the US continued support to the UPDF in various areas, security of the region, trade, immigration, influx of refugees, regional threats and the need for continued support to strengthen the current bilateral military to military relationship between the US and Uganda.
Lt Gen. Wilson Mbaddi expressed appreciation for the assistance given by the US Department of Defence to build UPDF capacity to neutralize terrorists in the region and maintain home security.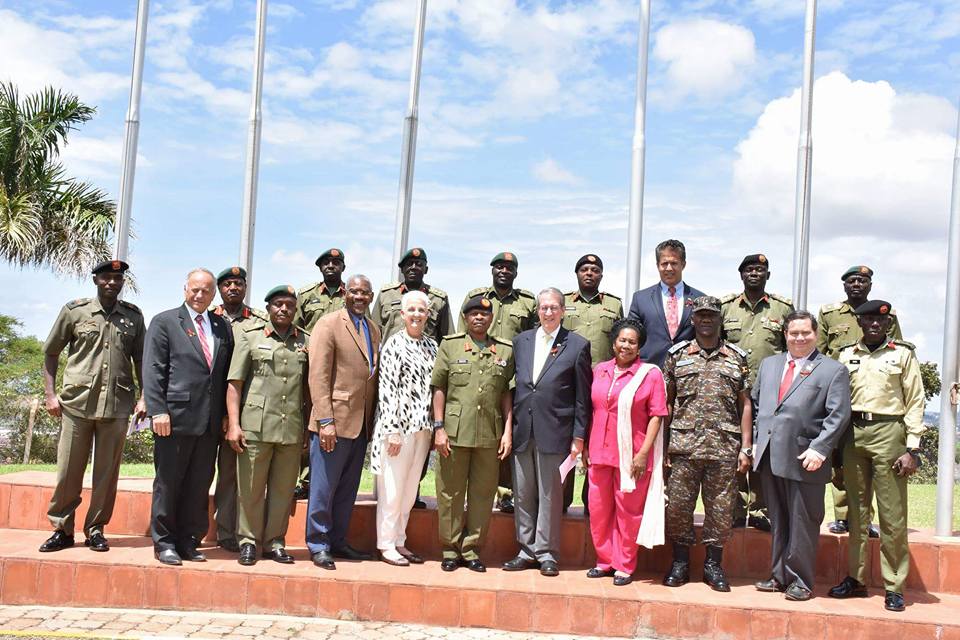 "We cannot remain an Island of peace in a sea of insecurity, your support has achieved exactly that," said Lt Gen Mbaddi.
The US Congress delegation headed by Chairman Bob Goodlatte of the sixth congressional district of Virginia commended the Deputy CDF and applauded the UPDF for contending with the difficult neighbourhood and working tirelessly to stabilize the region.
They expressed their sympathy and condolences to UPDF for the loss of lives of soldiers in the recent ambush by Al Shabaab in Somalia.