A group of UPDF officers have graduated and received their certificates upon completing a one year course in French language proficiency courtesy of the French Embassy in Uganda.
The Ambassador of France to Uganda, H.E Stephanie Rivoal on Friday issued certificates of French language proficiency to over one hundred Ugandans including civil servants, UPDF officers, young professionals, teachers of French.
They completed various French courses from France, Alliance française Kampala and the Junior Command and staff college in Jinja.
The certificates were awarded as part of the linguistic, academic and military cooperation between France and Uganda. They include ordinary diploma in French language proficiency (DELF), and Masters in French teaching studies.
In making her remarks during the ceremony ast her residence in Nakasero, Ambassador Rivoal congratulated the graduands upon their achievement and for choosing to learn French, a language shared by over 275 million people across the five continents (a figure projected to reach 700 million in 2050 with about 80% being in Africa).
She also emphasized the relevance of French, especially for the UPDF officers' better integration in foreign missions in French speaking countries like DRC and Burundi.
"UPDF soldiers are learning French because they need to interact better with neighbours; Congolese, Burundians that they meet in operations in Somalia where they are deployed for AMISOM".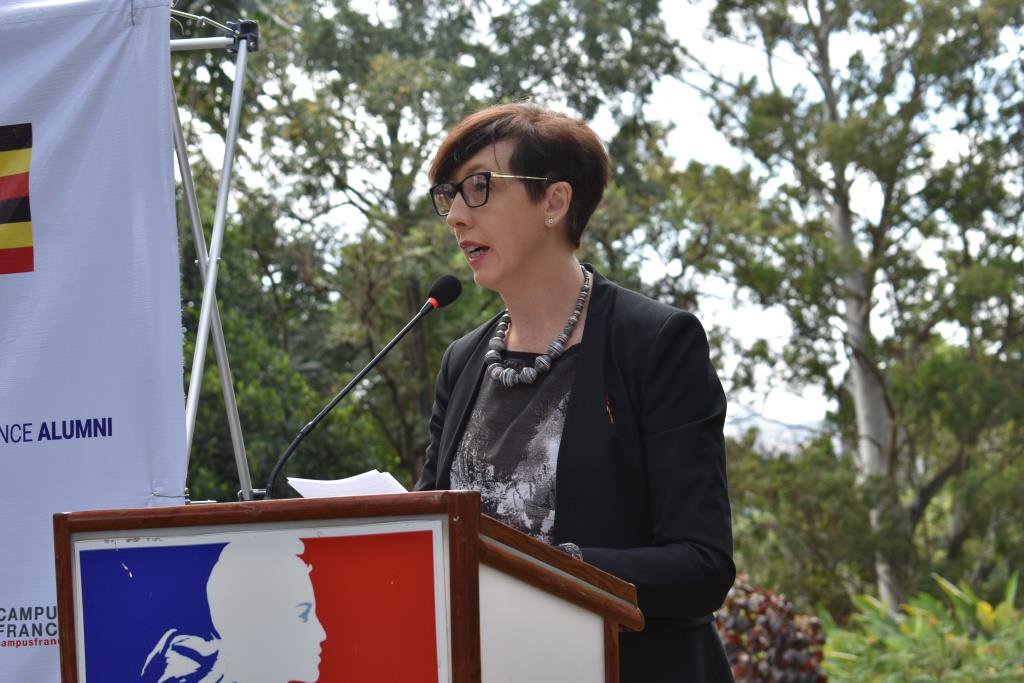 She mentioned that every year, 30 UPDF officers are taught French, either at Alliance Française or at the military academy in Jinja and some of the students go to military schools in France or in Francophone countries in order to improve their level.
The best UPDF learner (Lt. Tom Maiga) was recognised for his excellence and awarded a scholarship to study in France.
The Guest of Honour, Brig. Richard Karemire who is the UPDF spokesperson, said French was an added value for the men in uniform, adding that in Somalia, UPDF officers are able to communicate with colleagues from Djibouti serving under AMISOM because of French.
"It [French] will enhance the cooperation and good relations not only between our militaries but also our people. Communication is always at the heart of relations. If you can't communicate, you can't relate," Brig Karemire said.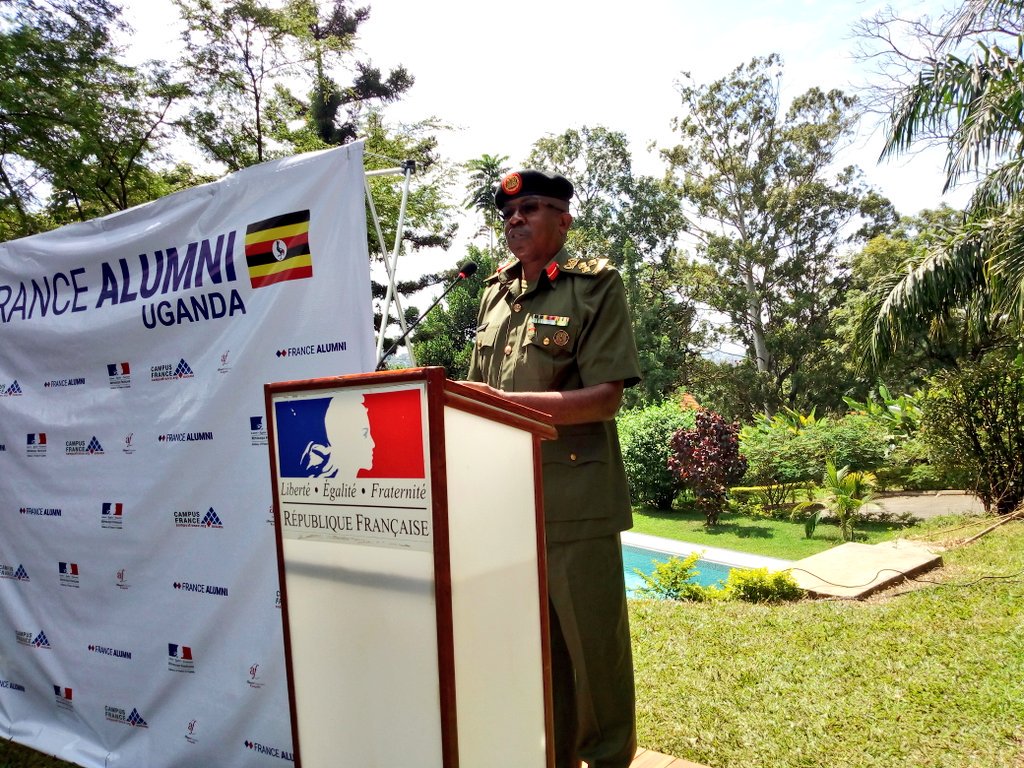 "We are in Somalia and one of our key partners, Djobouti is a French speaking country. So you can imagine what value it is for us to speak French. What a blessing that such a skill can enhance our interoperability," he added.
In an interview with Lt Tom Maiga who emerged the best UPDF learner and was rewarded with a scholarship to France, he told SoftPower News that for him, learning French was an added advantage.
"When we go for operations mostly at the borders or foreign countries such as CAR or Congo, it becomes easier to interact with our colleagues there, get some info and probably translate it to our superiors who don't understand it," Lt Maiga said.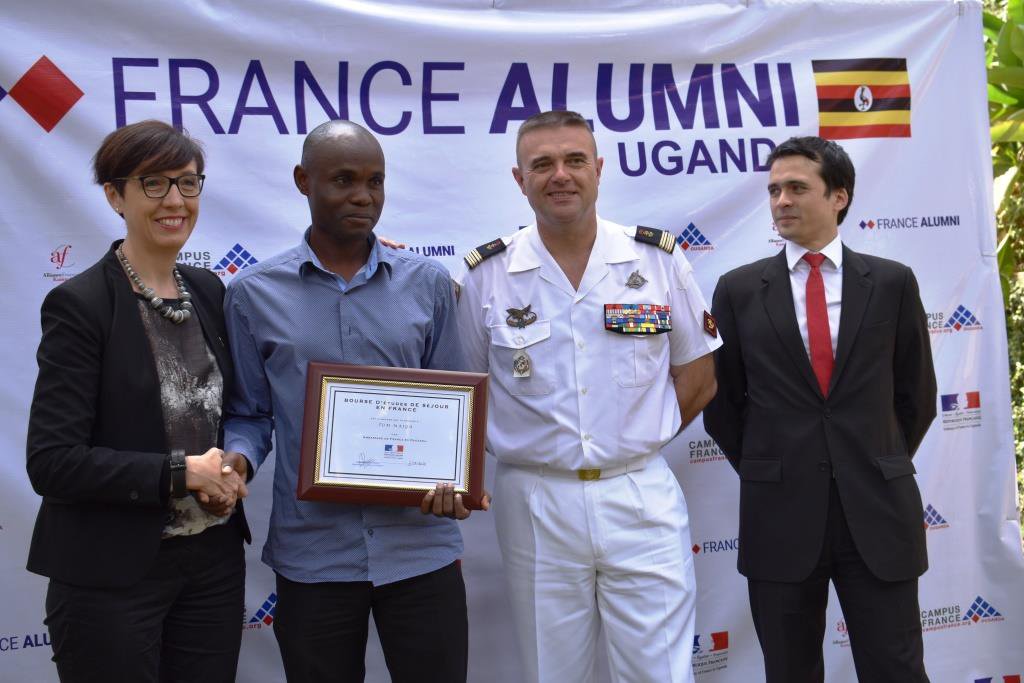 At the same event, the Ambassador launched France Alumni Uganda, a network of Ugandans who studied in France, was also launched at this ceremony.
Internationally, France Alumini brings together over 200,000 students who pursued their studies in France, the 4th most attractive country for international students, (after USA, UK and Australia), with some 325,000 foreign students received in 2016, representing a 12.2% increase in 5 years.
Some Ugandan students who have studied in France cited cultural exchange, expansion of skills and intellectual knowledge, networking, adventure as some of the benefits of their experience while on the program.