Police Flying Squad over the weekend arrested a one Allan Kanyesige who has been masquerading as a soldier.
According to UPDF Spokesperson Brig Gen Felix Kulayigye, the police had an arrest warrant and sought support from Mountain Division Headquarters.
He is being held at Fort Portal Central Police station.
A Ugandan US-based journalist, Remmy Bahati, tweeted on Saturday saying plain-clothed men driving in a Toyota Hiace vehicle, also known as a drone, had stormed her father's house in Fort Portal City, Kabarole District in western Uganda.
The armed men allegedly abducted her brother Kelvin Katungi, her cousin Mugume Latif and a friend only identified as Abala who was visiting the family.
"Armed plain-clothed men driving a drone with no plates have stormed my 76-year-old father's house in Fort Portal City searching for 'guns'. They didn't find any & abducted my brother, cousin and his friend who was visiting. Their whereabouts are unknown. Help me find them," she said.
On Sunday, security said it had arrested five people on allegations of impersonation and illegal possession of a firearm.
They are; 28-year-old businessman Kanyesigye Frank alias Allan, 38-year-old Kelvin Katungi, 45-year-old Mugisa Isaaya, 22-year-old Abdulatif Asaba and 38-year-old Peace Sadai who are all residents of Fort Portal City.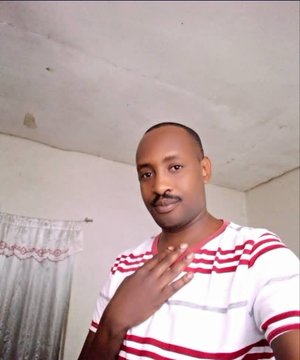 Kulayigye said following a tip off, Kanyesige, who is the main suspect, was netted in Semuliki Lodge and Bar with an alleged accomplice identified as Peace Sudai.
"On brief interrogation, he led the security team to the home of Kelvin Katungi, claiming to be his place of aboard. Kelvin Katungi was also on the wanted list as an associate. He too was apprehended," Kulayigye said in a short statement.
Two other associates; Mugisha Isaaya and Asaba Abdulatif were also arrested.
They are all detained at the Central Police Station (CPS) in Fort Portal city.