Lt General Muhoozi Kainerugaba, the Commander of the UPDF Land Forces, has Saturday morning flagged off his 48th birthday marathon at Kololo Independence Grounds.
The marathon was organized by the Patriots Club Uganda and 'Friends of Muhoozi Kainerugaba'.
General Muhoozi was accompanied by UPDF and Police high ranking officers including; the Chief of Military Intelligence (CMI) Maj Gen James Birungi, UPDF Joint Chief of Staff Maj General Leopold Kyanda, Maj General Don Nabasa, the Commander of the Military Police, Director of Immigration Brigadier Johnson Namanya, and Police Director of Crime Intelligence, Brigadier Chris Damulira, among others.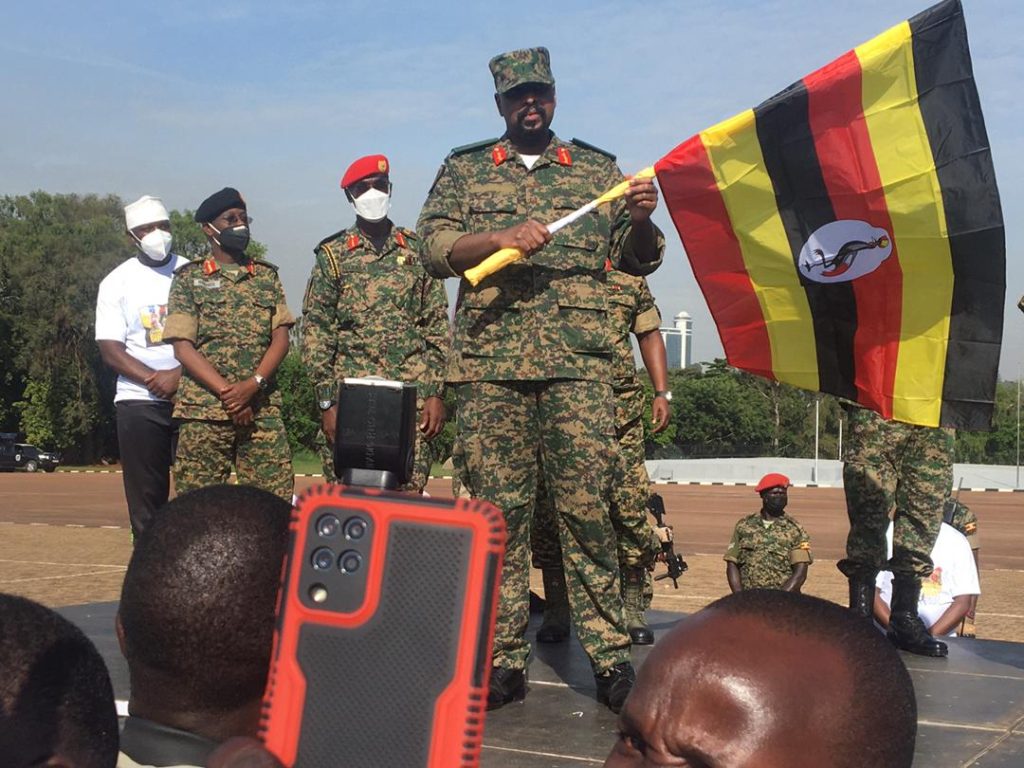 Speaking to the runners, General Muhoozi thanked them for turning up in big numbers and for the tremendous support they have shown him and the UPDF.
"I want to thank all of you and all people of Uganda for the tremendous support. This is not about me, it's about all of you. If you don't defend your country, if you don't look after your country, no one will," he said.
He went on: "As UPDF, we are happy. We are happy for the support. We will always be a people's army."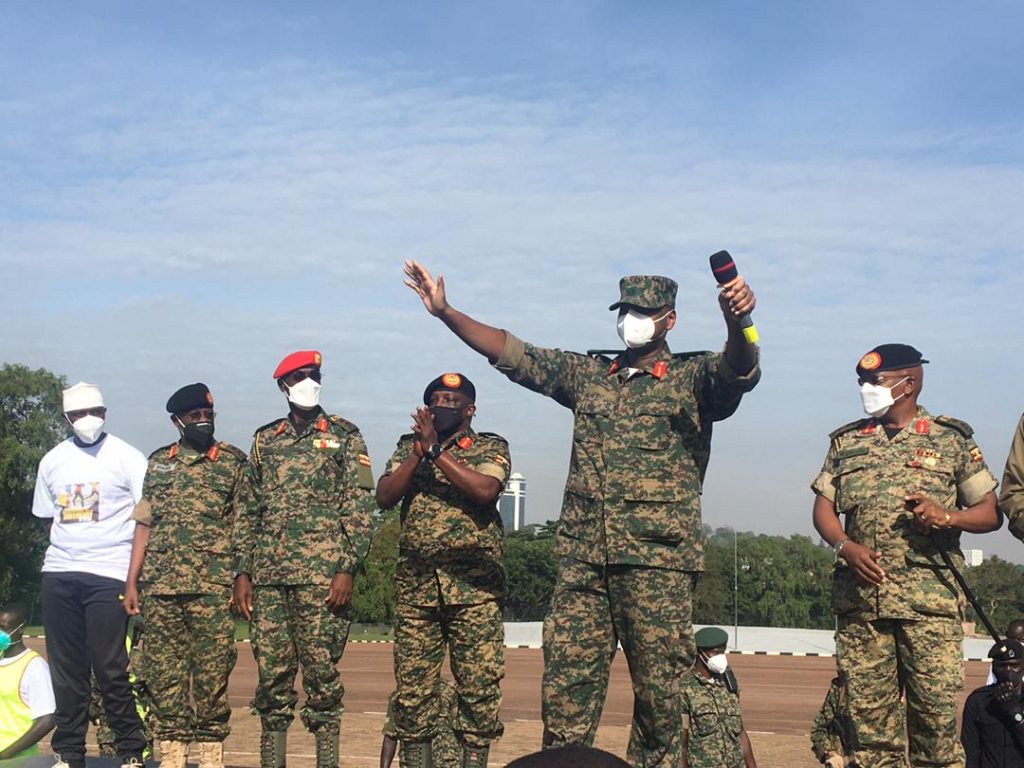 Muhoozi further thanked the Generals who accompanied him and wished the runners a wonderful and successful run.
"Thank you all. It's not easy to make it on weekends. This 48th birthday is taking place all over the country. The country is on fire. Bushenyi was on fire. Let's meet in Lugogo for some more fun. Getting safely to the destination today is just the beginning," he said.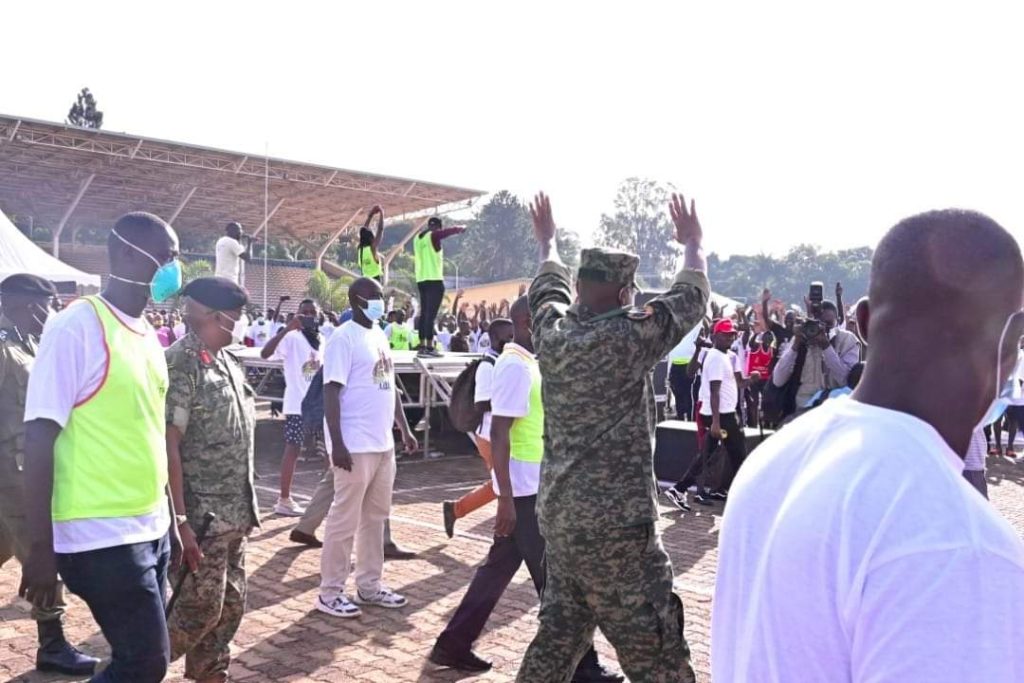 Paul Taremwa, the President of the Patriots Club Uganda, noted that they organized the run to celebrate a 'revolutionary of Africa'.
He thanked Muhoozi for the services he has rendered to Uganda and Africa at large.
Taremwa was flanked by his colleagues; Lubega Mudathiru, Angello Bukenya, among others, and Patriots Club Patron, Andrew Mwenda.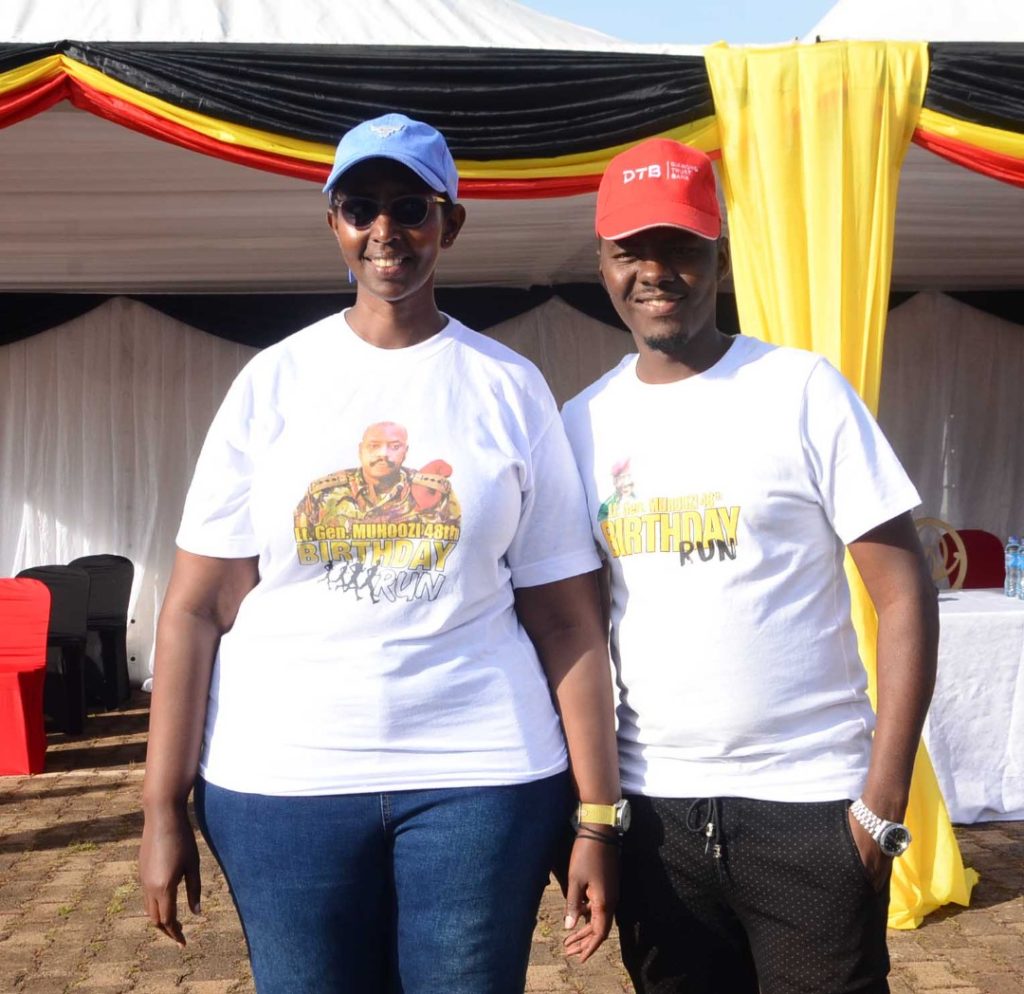 They awarded Muhoozi for his 'revolutionary leadership' and role in creating peace.
The run and the party celebrations will climax with a concert at Lugogo Cricket Oval in Kampala this evening.