The Uganda Peoples Defence Forces (UPDF) has cancelled its planned recruitment exercise in the districts of Kween, Bukwa and Kapchorwa. The cancellation follows the recent outbreak of the Marburg virus disease, confirmed by the Ministry of Health a week ago in the districts of Kween and Kapchorwa.
UPDF has been carrying out nationwide recruitment for both regular and professional soldiers in a bid to reinforce its human resource capacity.
The Force will be looking for 3,000 new soldiers throughout the 116 districts across the country as an estimated 1,700 of its soldiers are set to retire in November and more others in the next two years. Recruitment will end on October 29 according to an earlier program released by the UPDF.
A total of 49 recruitment centres have been established across the country for the regular personnel recruitment while the vetting for professionals will be conducted at Kololo Airstrip in Kampala.
In a statement released on Thursday by the UPDF spokesperson Brig Richard Karemire, he stated that; "The UPDF regrets to inform the general public that due to the confirmed breakout of the Marburg hemorrhagic fever in some parts of Eastern Uganda, the recruitment that was to take place on October 28 in the districts of Bukwa, Kapchorwa and Kween has been cancelled.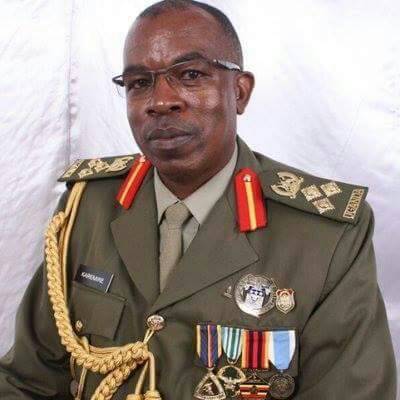 Brig Karemire noted that there would be similar opportunities in future and lauded Ugandans for the enthusiasm exhibited towards joining the army.
Multiple tests conducted by the Uganda Virus research Institute confirmed one case of a person who had died of Marburg in Kween district. However, the Ministry revealed that numerous people had participated in the burial of the infected person which raises the risk of spreading.
According to an update given by the Ministry on Thursday, the number of suspected cases has grown to four while three are probable and two confirmed. A high risk contact who had gone into hiding is said to have presented Marburg like symptoms. This further implies that the contacts could increase as this person was not isolated.
Marburg virus disease is caused by the Marburg virus, a rare but severe type of Viral Hemorrhagic Fever which affects bith humans and non humans like monkeys. A person suffering from Marburg presents with high grade fever, headache, vomiting blood, joint and muscle pains, unexplained bleeding through the body openings.
Marburg virus is a hemorrhagic fever virus of the Filoviridae family of viruses and a member of the species Marburg marburgvirus, genus Marburgvirus. Marburg virus causes Marburg virus disease in humans The virus is considered to be extremely dangerous.