The Uganda People's Defence Forces (UPDF) has flagged off a team of sportsmen that will represent it at the forthcoming East African Community (EAC) millitary games and cultural events in Burundi later this week.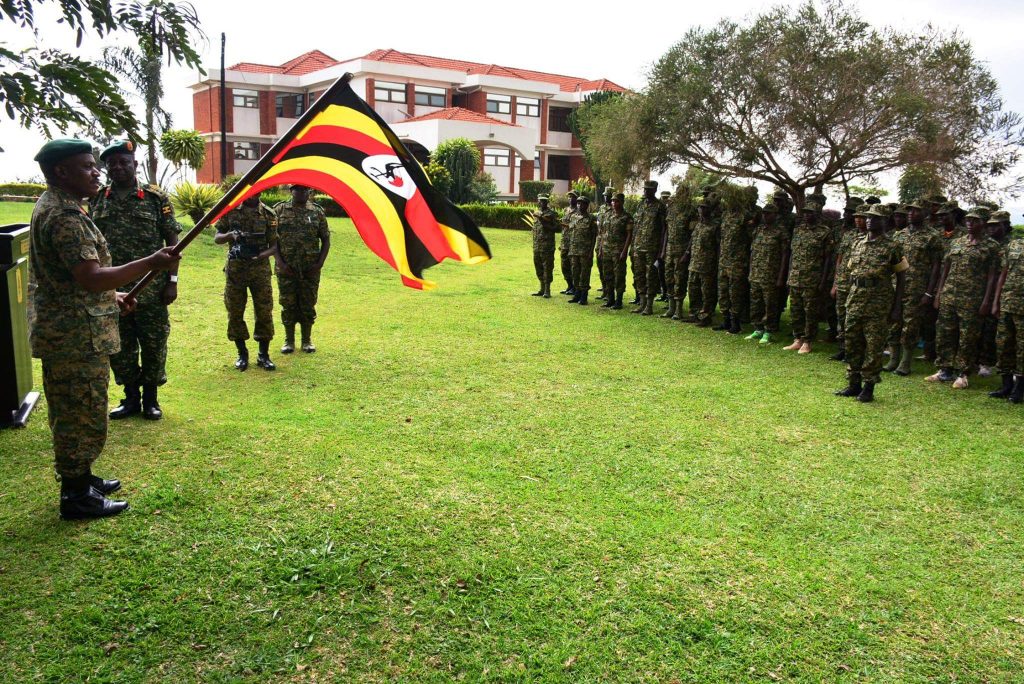 127 officers and men of the UPDF, code named "Mission Uganda", were flagged off on Monday by the Joint Chief of Staff, Maj Gen Joseph Musanyufu at the Ministry of Defence headquarters in Mbuya. The team will participate in the 11th EAC games and events set to take place in the Burundian capital Bujumbura.
The events will last two weeks from August 24 to September 6, 2017.
The EAC military games and cultural events are part of the annual activities under the Protocol on Cooperation in Defence amongst the EAC States. They are geared towards enhancing physical fitness amongst the EAC forces, sharing experiences, developing sports in EAC militaries, and promoting integration through sports and culture.
Mission Uganda is comprised of UPDF sportsmen and women who will participate in football, netball, hand ball, basketball and cross-country.
They are also accompanied by other team officials, referees and umpires. Other EAC partner states will also participate.
In line with the Defence treaty, the games and cultural events enhance the defence treaty on co-operation in defence of the EAC.
In his remarks, Maj Gen Joseph Musanyufu who represented the Chief of Defence Forces (CDF) urged the participants to represent UPDF and Uganda as a country well.
"I want you to compete and win, but the main objective is cooperation," Maj Gen. Musanyufu told the team.
The ceremony was attended among others by the Chief of Training and Recruitment Brig Wills Byarugaba, the UPDF Spokesperson Brig Richard Karemire, the Deputy Chief of Education Sports and Culture Col Ben Bintabara.