The Executive Director of the Uganda Bureau of Statistics (UBOS),  Chris N. Mukiza (PhD), has received a donation of computers from the United Nations Fund for Population Activities (UNFPA) to boost the ongoing census mapping exercise, data processing and subsequent data validation of the census results.
While addressing the media at UNFPA offices, the Executive Director who emphasised data quality, noted how this will be defined by the quality and qualifications of people to be recruited, the level of training of the enumerators (data collectors), close supervision during data collection (ranging from village to national level), translation of the questionnaire into local languages to address challenges related to thorough understanding and provision of the right answers, etc.
Dr Mukiza regretted the hitherto observed time lag between population census intervals, thereby promising round-the-clock efforts to ensure that the country goes back to the official schedule, as had been during the post-colonial era when the first census was undertaken in 1969.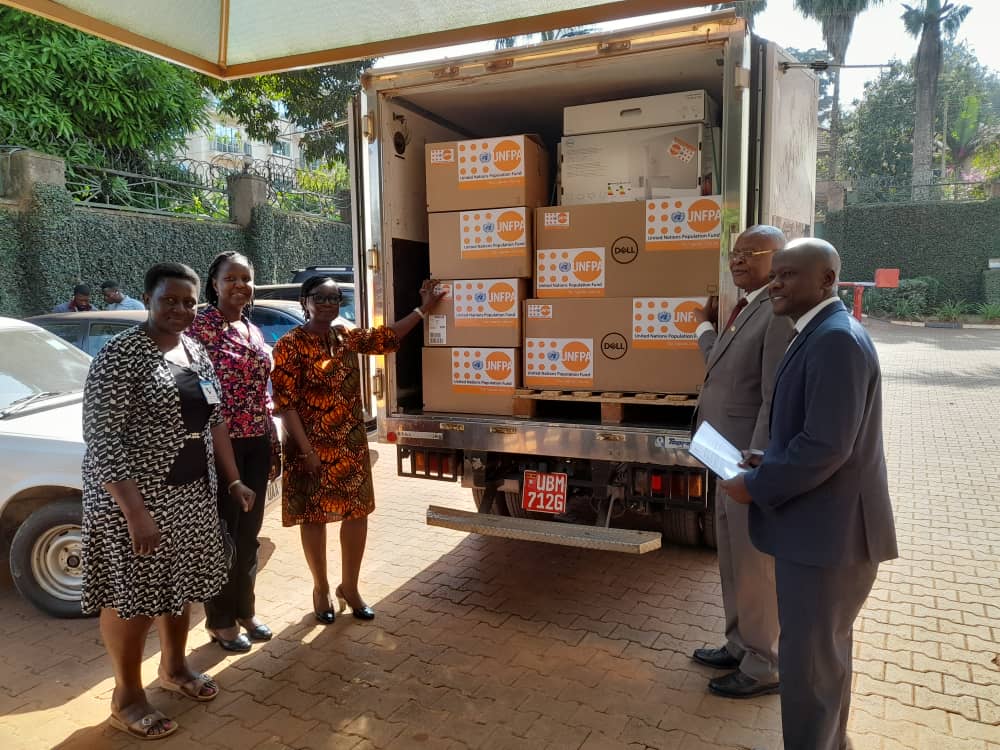 He noted that this will ensure real-time availability of demographics and socioeconomic characteristics of Uganda's population, which is very critical in informing government planning and measuring development frameworks.
Dr Mukiza further promised Ugandans that with the digitization of the Census data collection programme, provisional results would be released by November 2023, paving the way for the release of the main report in June 2024.
He said that over 110,000 tablets shall be procured for data collection purposes.
While drumming up Ugandans to embrace this important exercise, he reminded them that the Census enumeration is set to kick start on 25th August 2023.
He further said that this census is for everyone and every count matters affirming the census slogan "It Matters to be Counted".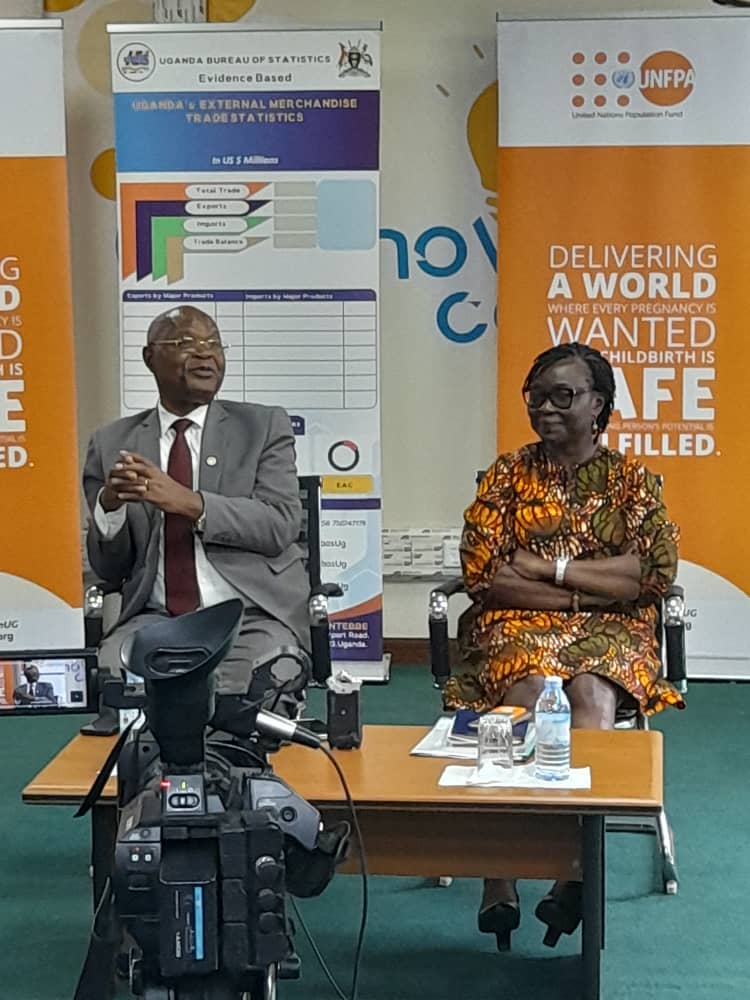 He thanked the government for providing over 90% of the budget to undertake the census exercise.
At the colourful event, Ms Mary Otieno, the UNFPA Country Representative, handed over 20 desktop computers and accessories worth 43000 USD (UGX 157 million).
She noted that this support towards statistical activities contributes to ensuring the availability of key inputs in statistical production processes.
Ms Otieno noted that providing computer equipment at this particular time when UBOS  is organising the National Population and Housing Census is an indication of the importance that the development partners attach to statistics.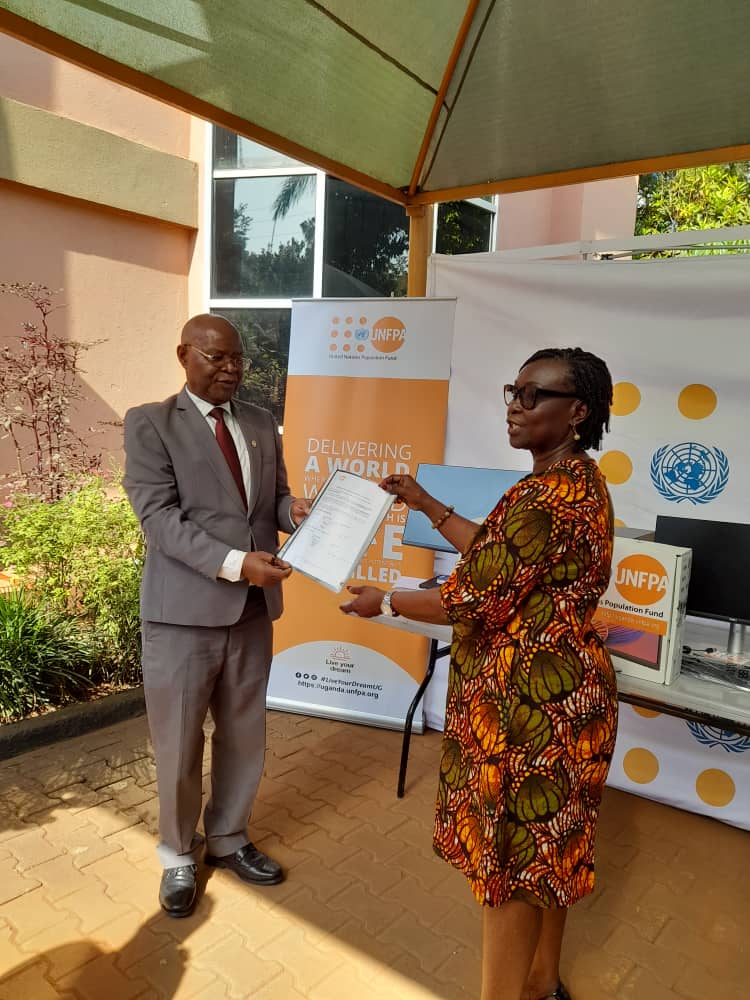 She equally thanked the government for providing over 90% of the census budget, a very important aspect that will ensure a successful census exercise.
She noted that the real-time availability of quality statistical data support planning, policy formulation, and evidence-based decision-making.
The Executive Director was accompanied by the Director for Population and Social Statistics, Ms Helen Namirembe Nviir,  the Director of Legal and Board Affairs, Ms Pamela N. Kansiime, Director of Digital Solutions and Data Capability, Mr James Kiiza and Senior Public Relations Officer, Mr Didacus Okoth.