Small and Medium Enterprises (SMEs) in the mineral sector are set to benefit from a US $ 12 million funding in form of capital for business. According to Wilson Kwamya who heads the Inclusive Green Growth Program at UNDP, the financing by African Development Bank is to enable SMEs access financing so as to eradicate poverty.  
United Nations Development Program (UNDP) along with European Commission have been training 160 SMEs in Uganda in the areas of environmental health standards as well as entrepreneurship.
The 3 year African, Caribbean Pacific (ACP) development minerals capacity building program is being implemented in 4 African countries including Uganda, Zambia, Equatorial Guinea and Cameroon.
It targets development minerals are minerals that are mined, processed, manufactured and used domestically in industries such as construction, manufacturing, infrastructure and agriculture.
Kwamya said such minerals have a high degree of economic linkage and utilization close to the location where the commodity is mined and have the potential to generate more local jobs, with a greater impact on poverty reduction.
But in addition to this training, UNDP will avail funds for these small enterprises as a way of creating inclusive employment, improving the policy and regulatory environment and minimizing environmental impacts on communities.
"We look at the middle segment and micro SMEs as having a high potential impact on employment. There's need for capacity building to improve the livelihoods of the people in mining communities," Kwamya said.
Kwamya was addressing a press conference on Tuesday together with other stakeholders including the Chairman of the Uganda Chamber of Mines and Petroleum ahead of the Minerals Conference set to take place on October 4 and 5 in Kampala.
He further noted; "We have invested 13.1 million Euros in training 160 SMEs and we shall do the same to support entrepreneurship. The main interest is promoting Sustainable Development Goals (SDGs), improve productivity and competitiveness."
In addition to small enterprises, the training is to benefit among others; Associations, Civil Society and public institutions to better manage the mineral sector.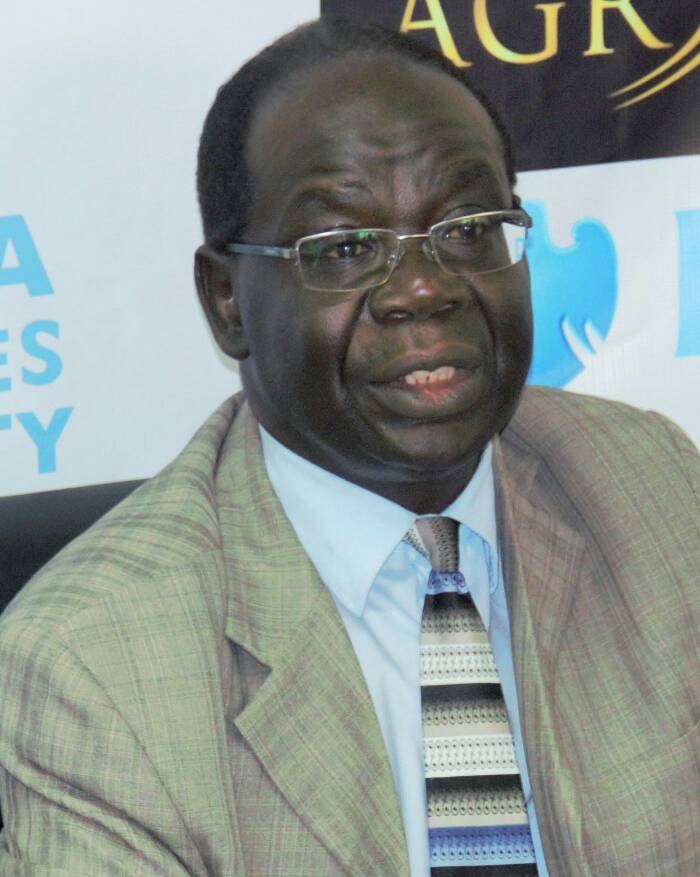 Kwamya however noted that efforts need to be made in order to address factors that remain hinderaces to the mineral sector including rudimentary technologies, poor management practices and access to markets.
The Chairman of the Uganda Chamber of Mines and Petroleum, Dr. Elly Karuhanga said that government has made strides in strengthening support towards mineral development especially by drafting laws to certify Uganda's minerals and subsequently reduce smuggling.
"Uganda is now focused. Government has given priority to mining. The Department of Surveys and Mapping has been revamped and we now have a gold refinery in place. Minerals have the potential to economically transform this country," Karuhanga said.
But for significant gains to be registered, Karuhanga says that government must invest more in conducting mineral surveys in the 20% unexplored parts of the country, particularly Karamoja.