The President of the Democratic Republic of Congo, H.E Félix-Antoine Tshisekedi, has met with Uhuru Kenyatta, former Kenyan President and appointed Facilitator by the East African Community (EAC) Heads of State for the Nairobi Peace Process and security in Eastern DRC.  
The facilitator discussed with President Tshisekedi the preparations for the meeting in Nairobi, which will bring together, in the second half of the current month, the Congolese State and the armed groups that agreed to lay down their arms to begin a dialogue with Kinshasa. 
The Sunday meeting was attended by the EAC Secretary General, Hon. (Dr.) Peter Mathuki, and some close associates of President Tshisekedi.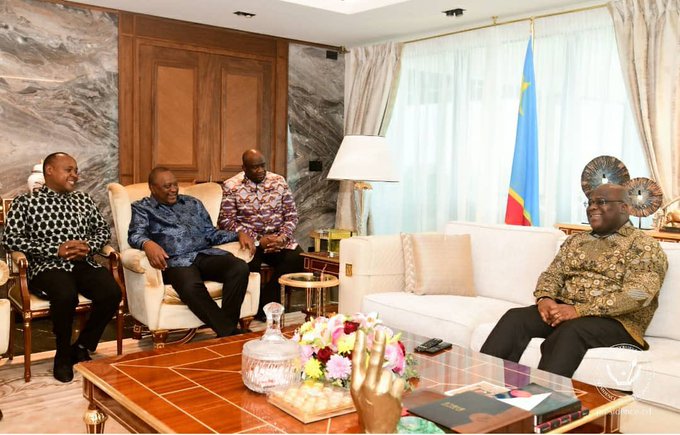 Earlier, Mathuki joined DRC government officials in receiving Kenyatta at Aeroport International De N'djili, Kinshasa. 
After the meeting, Kenyatta went to the United Nations Organization Stabilization Mission in the Democratic Republic of the Congo (MONUSCO) headquarters for in-depth discussions with the Representatives of the Provinces of Ituri and the two Kivus.  
The inter-Congolese dialogue under the EAC-led peace process has been re-energized to incorporate all Community leaders and stakeholders to bring a comprehensive solution to the delicate security situation.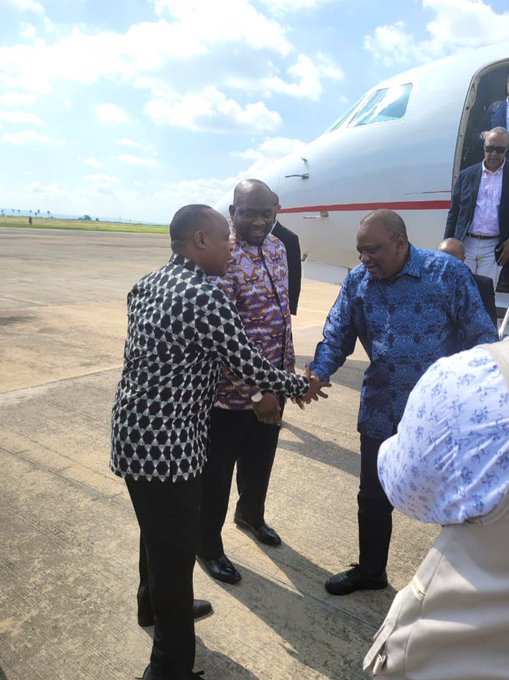 The meeting happens a week after the Summit of EAC Heads of State held a High-Level Consultative Meeting on the peace process in Eastern DRC, in Shamar El Sheikh, Egypt, on the sidelines of the meeting of the UN Framework on Climate Change (COP-27).   
Currently, the African Union and the International Conference on the Great Lakes Region (ICGLR) have contributed to the EAC Special Fund for the implementation of the peace process.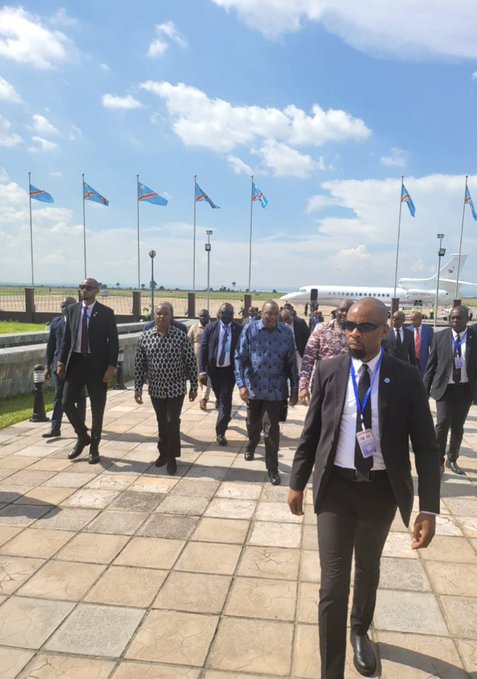 The EAC is set to hold a Peace Summit by the end of the year with one of the items on the agenda being the consideration of the possibility to harmonize both the EAC-led peace process and Luanda Process, which have reinforcing mandates and complementary roles. 
The next session of the dialogue has also been set to kick off on 21st November 2022 in Nairobi, Kenya.