President Uhuru Kenyatta has criticized opposition leader Raila Odinga for dragging the country into a long electoral process only to withdraw at last minute.

Reacting to Tuesday's announcement by National Super Alliance (NASA) Presidential candidate Odinga to withdraw his candidature in the October 28 repeat election, Kenyatta lashed out at his strongest contender for wasting Kenyans' time.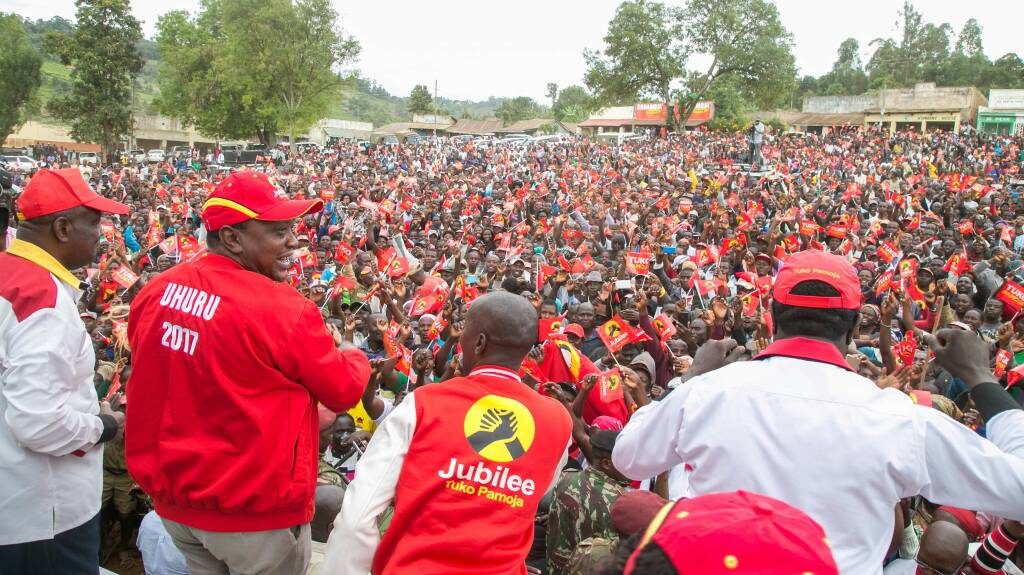 He said the country was tired of elections and wanted to move on to grow its economy. In addition, Kenyatta blamed Odinga for not considering the financial strain the long election process has exerted on the country, with more than Sh12 billion spent.
"Kenyans are tired and want to move forward. If you do not want elections, step aside so that the country can move forward. Democracy is for all and no single individual can stand in the way of the democratic right of the people," said the President.
President Kenyatta told leaders from the coastal counties who gathered at Serani Grounds, Mombasa that he is ready for the election with or without Odinga on the ballot because he is sure that Kenyans will rally behind him as they did in the August 8 election that was nullified by the Supreme Court.
"We know that we won the August 8 election fairly and that is why we are ready for the October 26 election," said the President.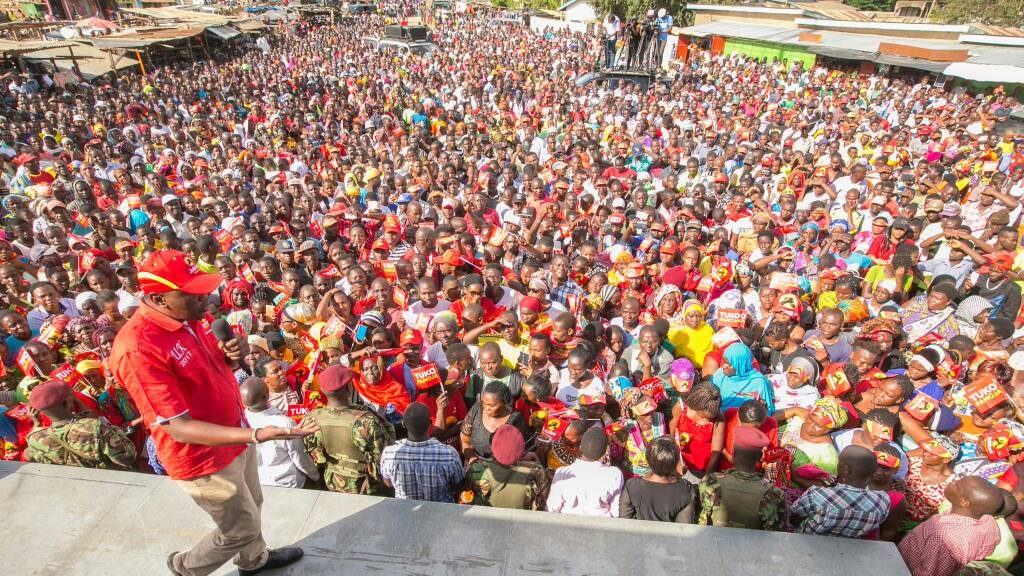 The President spoke after former Taita Taveta Governor John Mruttu announced his decision to back his re-election and said the Coast region stands a better chance of realising more benefits under the Jubilee Government.
"We are filling the Jubilee box. Many Kenyans know that the election of August 8 was free and fair. Now we are ready for the repeat election and we are sure we will win with a bigger margin," said the President.
The President said he will continue campaigning on the platform of development and plans for a better future for all Kenyans.
Deputy President William Ruto used the event to highlight some of the development projects that the Jubilee government has implemented especially in infrastructure. He also pointed out why Jubilee scored victories in 44 of 47 counties because of its development track record.
"Four years ago, we decided to change the politics of this country and come up with a national party that brings together all Kenyans. Today we are saying goodbye to the politics of tribalism," said Ruto.
President Kenyatta observed that NASA harbored intentions to cause a stalemate from the start. Kenyatta who was on a campaign trail told a rally in Kilifi county that he had no problem endorsing electoral reforms as long as they were approved by Parliament.
He said that Odinga's withdraw will only give Jubilee greenlight to continue serving Kenyans.
"Why is he not ready to go to the ballot again after the Supreme Court verdict, if he is sure elections were stolen? If he does not participate in the elections, then we shall continue serving the people," the President said.
Later, he tweeted; "We don't have time for empty rhetoric and divisive politics. Our agenda is to fulfill our promises to the Kenyan people. What is the justice in the act of withdrawing from an election after causing Kenyans to use Kenya shillings 12 billion?"