Uganda will this year assume the chairmanship of The Non-Aligned Movement (NAM).
This was revealed by Bagiire Vincent Waiswa, the Permanent Secretary at the Ministry of Foreign Affairs, during the staff retreat held from 8th – 11th January 2023 in Jinja district.
The Non-Aligned Movement (NAM) is a forum of 120 countries that are not formally aligned with or against any major power bloc.
The staff retreat, attended by select Heads of Missions, Senior Management, and Technical staff of various departments in the Ministry and Uganda's Missions abroad, was organized to prepare for the upcoming Non-Alignment Movement Summit which will be held in Uganda this year.
"The official retreat for staff concluded on a high note with a call on members to adequately prepare and streamline activities for Uganda to successfully host the NAM Summit," Bagiire said.
The Permanent Secretary noted that hosting the NAM Summit is one of the biggest milestones because Uganda will not only host the Summit of Heads of State and Government but also assume Chair of the Organization from 2023 – 2026 under the leadership of H.E. President Yoweri Kaguta Museveni. Hon. Bagiire commended the staff for the efforts so far made to adequately prepare to address the technical and logistical needs required to successfully host this Summit which will be attended by Heads of State and Government Delegations representing 120 member countries.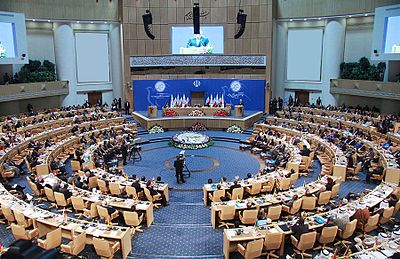 He further reiterated the need for consistent planning and timely execution of duties that will be assigned to officers during this period.
Hon. Bagiire affirmed that the Chairmanship of Uganda will be anchored in the basic tenets of International relations based on the universal principles enshrined in the Charter of the United Nations as well as the founding principles of the Non-Aligned Movement.
The Summit Conference of Heads of State or Government of the Non-Aligned Movement on 1–6 September 1961 in Belgrade, Yugoslavia was the first conference of the Non-Aligned Movement.