Presidents Yoweri Museveni and John Pombe Magufuli of Tanzania have today laid a foundation stone to mark commencement of construction of the Hoima-Tanga crude oil pipeline.
Excellencies Museveni and Magufuli both promised economic benefits to their nationals from the project and the oil resource at a function held on Saturday at Chongoleani in Tanga, Tanzania.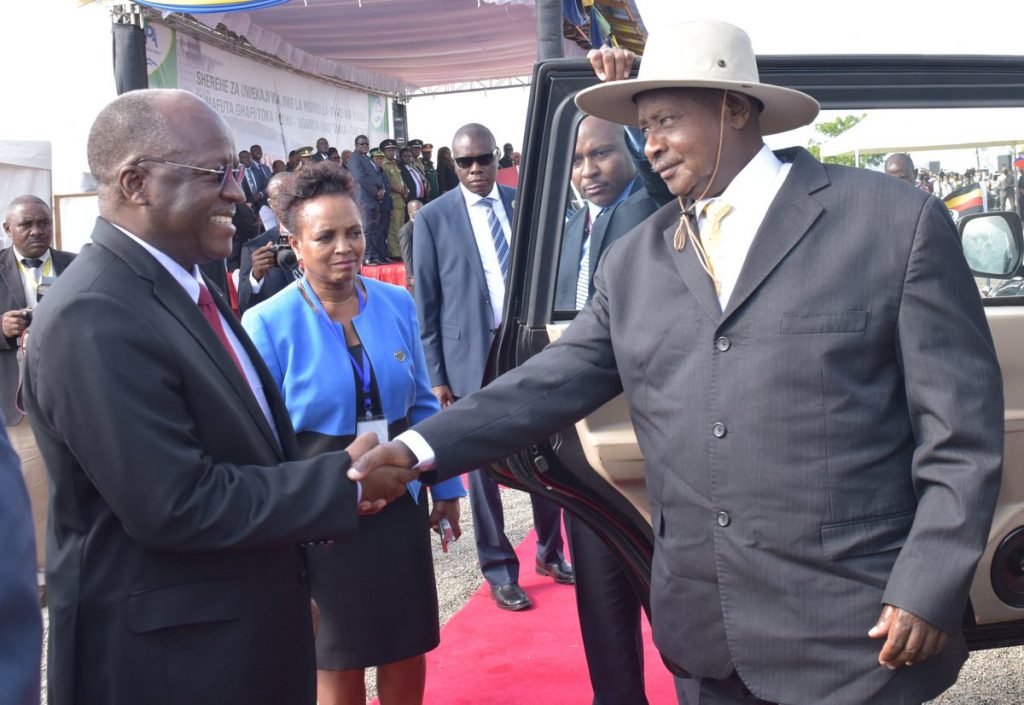 They also emphasized that the undertaking makes stronger the bond between the two countries and the East African Community at large.
At 1,445kms, it will be the longest electrically heated oil pipeline in the world.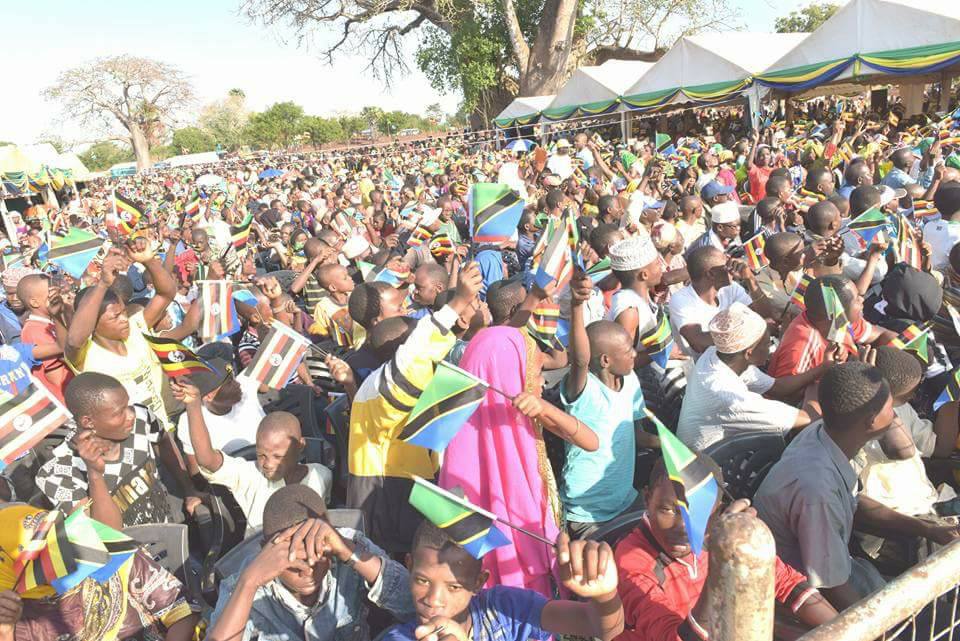 Uganda will host 296kms of the pipeline through 8 districts and 24 sub-counties.
The remaining 1,149kms will be in Tanzania covering  24 districts.
The pipeline will be buried 1.2 metres of it beneath the ground.
It's estimated cost is $3.55 billion while the construction will last three years at most.
The daily flow rate will be 216,000 barrels with six pumping stations and two pressure reduction stations.