The Minister of Foreign Affairs, Gen. Al-haji Abubaker Jeje Odongo has revealed that Uganda is committed to boost export of Ugandan Coffee to Saudi Arabia
This was during the first virtual Uganda-Saudi Arabia Coffee Expo organized by the Ministry of Foreign Affairs and the Ugandan Mission in Saudi-Arabi in conjunction with Inspire Africa Coffee.
The Minister said that Coffee earnings are transformational for Uganda and hence the need to focus on coffee production and exports.
Gen. Jeje said that following the directive by President Museveni to accelerate coffee production from 3.5 million 60Kg bags to 20 million bags to green coffee by the year 2025, the Uganda Coffee Development Authority (UCDA) created a road map focused at improving productivity on farm and agro-processing.
"Uganda exports of coffee and coffee husks to Saudi Arabia was a paltry US $419.3 Thousand during the year 2020. This situation needs to improve as Saudi Arabia is the fastest growing coffee market in the Middle East," Gen. Jeje said.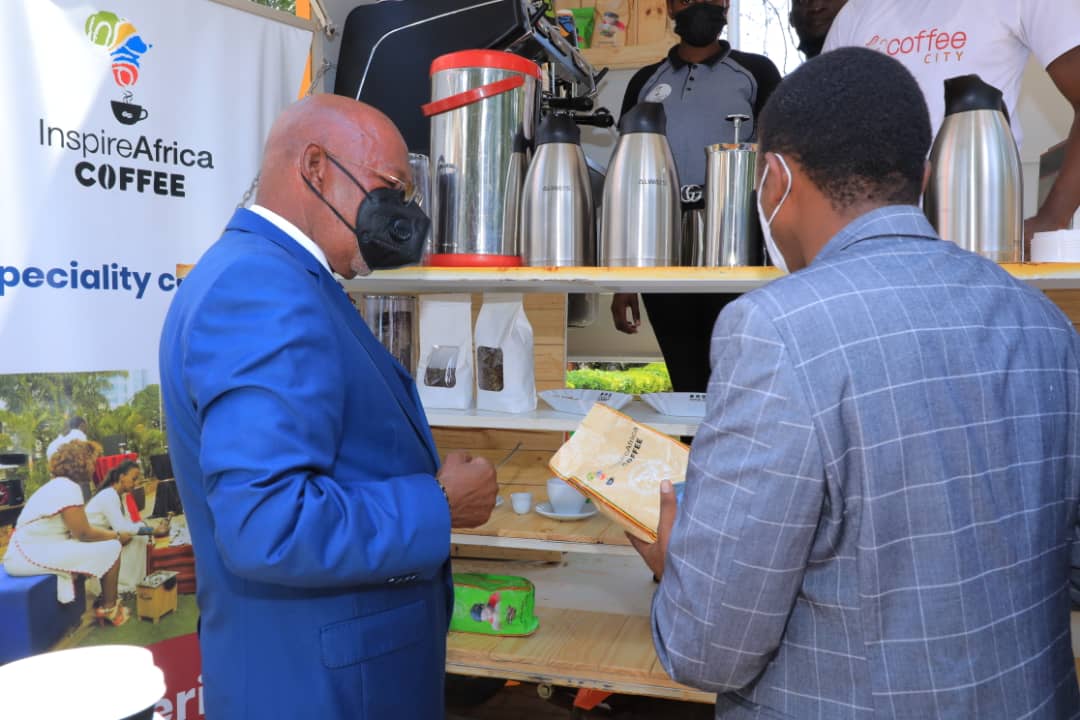 The Minister noted that the Saudi Arabia market is projected to grow at a Compounded Annual Growth Rate (CAGR) of 6.2% during 2021-2027 which posses an opportunity for business men and women from both countries.
Gen. Jeje used the opportunity to encourage all investors to consider taking up investment in Uganda given the vast investment opportunities and benefits associated.
"This gives me the opportunity to rethink about possibilities of attracting investment in the Uganda coffee industry mindful of Uganda's great investment environment. It allows the full repatriation of profits after mandatory taxes have been paid as well as 100% foreign ownership of private investment," Jeje said.
On his part, Uganda's Ambassador to Saudi Arabia, Isaac Ssebulime appreciated the Secretary General and Staff of the Federation of Saudi Chambers for the partnership, encouragement and support for this project.
"Indeed, as I mentioned to H.E the President of the Federation, our next visit will be to initiate arrangements to create the Saudi-Uganda Business Council. We believe this will be the ultimate vehicle to drive business between our two brotherly states," Ssebulime said.
The CEO, Inspire Africa Coffee, Nelson Tugume appreciated the Ministry of Foreign Affairs for opening up Uganda's missions to the private sector in a way of promoting Commercial Diplomacy.