En route to Tororo District for this Year's World Wild Life Day, we made a stopover at the Uganda Railway Museum, located along the Jinja-Iganga Highway in Jinja City.
Here, we learnt that not only is the museum housed in one of the oldest historical buildings constructed in 1928, but it's also a safe haven for works as old as 70 years.
At the Uganda Railway Museum, we were ushered in by a guide, Daphine Mpumude.
"Welcome to the Uganda Railway Museum,…. the museum is a collection of artefacts like lamps, telephony instruments, railway tools, and a ticketing cupboard, among others, from the days before the railway in Uganda, the life during the early days of railway development, the era of colonial expansion, and the railways after independence," she said.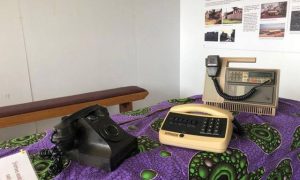 The revamped Museum, thanks to the Cross-Cultural Foundation of Uganda (CCFU) a non-governmental organization, with support from the European Union, SOGEA SATOM and the Uganda Railways Corporation, it (the museum) was officially opened to the public in March 2022.
According to CCFU, the new look of the museum was designed with young people in mind to support their learning and appreciation of Uganda's history.
The Museum offers a varied programme, including, Guided tours of the museum and locomotive, A train experience in a restored but stationed locomotive and a coach.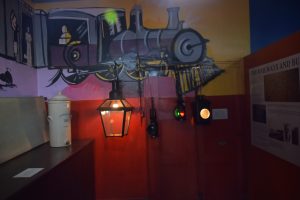 In the cinema section of the coach, visitors can watch a short film on the history of the railway in Uganda, Heritage theme nights such as the movie night every Friday
At the Railway Museum, there's a cafeteria whose menu is themed on the railway concept, where guests can grab a bite and the rich Ugandan Coffee.
The Museum also hosts a monthly market day "The Akatale" that provides space to the local crafts community.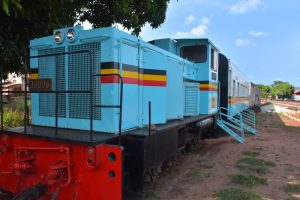 The Museum is always open for public visits from Tuesday to Sunday, 11:00 am – 6:00 pm. It can be accessed for as little as 5000 Ugandan shillings for adults and 2000 shillings for children. Non-Citizens have to part with USD 5 for adults and USD 3 for children.
Uganda's railways played a fundamental role in the economic, colonial and post-colonial development of the country in terms of bringing communities together, allowing access to education and other facilities, and cementing national consciousness.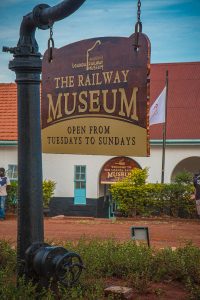 The introduction of the railways in Uganda followed the August 1895 Bill in the British Parliament, authorising the construction of a railway from Mombasa to the shores of Lake Victoria. This marked the beginning of the Uganda Railway, which eventually expanded all the way to Pakwach in the north and Kasese in the west.