The Minister for Energy and Mineral Development, Hon. Ruth Nankabirwa, has said that having achieved the FID this year for the upstream and EACOP, Uganda is at a point where the projects have significantly matured and are progressing in time for the First Oil in April 2025.
She was addressing the 7th Annual Uganda International Oil & Gas Summit (UlOGS) at Serena Hotel in Kampala on Tuesday.
"The summit is therefore very timely. It presents a good opportunity for Uganda to share the current developments in the oil and gas sector together with the energy and mineral sectors including available investment opportunities," Minister Nankabirwa said.
She said that the expectations from the Oil and Gas sector are enormous and include but are not limited to revenue generation, employment, and infrastructure development, among others.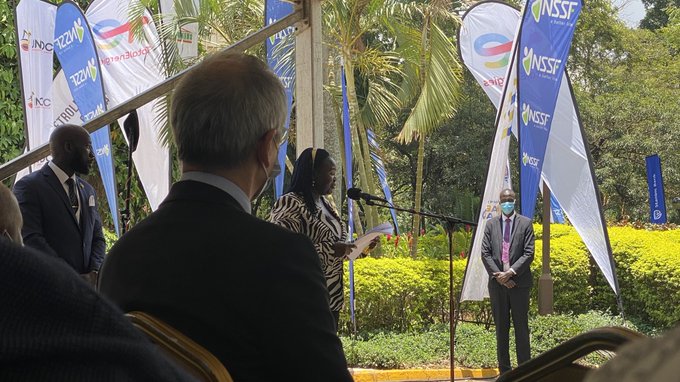 Minister Nankabirwa further informed the gathering that Uganda is aware of the global push for energy transition and is developing her oil and gas resources with this in mind, calling for patience as countries are not on the same pace of development.
"Uganda calls for understanding and patience so that we arrive where countries are now, namely those that are transiting. I hope that we will be given an opportunity to play our part responsibly," Minister Nankabirwa said, adding:
"As a country, we are earnestly pursuing energy integration before we can talk about energy transition."
In the spirit of making the East African region a hub for Petroleum and Energy, Minister Nankabirwa said Uganda will be hosting the East Africa Premier Petroleum Conference and the East Africa Petroleum Conference and Exhibition from 9th to 11th May 2023, where participants will be able to meet and interact with leaders, policymakers and potential business partners from East Africa Member States.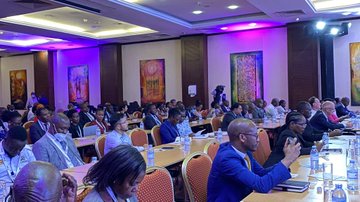 The two-day summit which is the seventh of its kind, brought together all prospecting oil majors, with representatives from ministers, the petroleum authority, the Uganda National Oil Company (UNOC), lead service providers, contractors and investors among others.
Uganda has approximately 6.5 billion barrels of oil reserves, with at least 1.4 billion barrels estimated to be economically recoverable.
French firm Total Energies, Chinese firm; China National Offshore Oil Corporation (CNOOC), and U.K. firm Tullow have production licenses to develop Uganda's oil reserves for export.
In addition to producing and exporting crude oil, Uganda plans to build a refinery to produce petroleum products for the domestic and EAC markets.