Minister of Justice and Constitutional Affairs, Maj Gen (Rtd) Kahinda Otafire has called upon Africans to adopt a spirit of patriotism and Pan Africanism. He said that the mindset of many people in Africa is still affected by neo-colonialism which has hampered the transformation of the continent.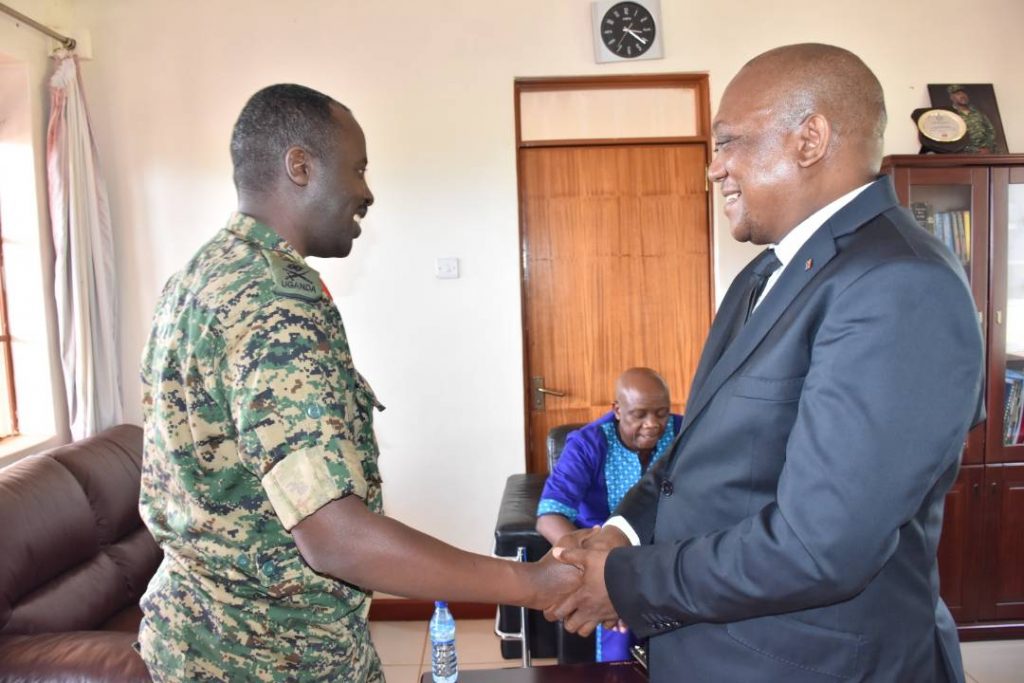 The Minister who is also the Chairman of the Global Pan – African Movement represented President Museveni at the memorial lecture in honour of South African freedom fighter Oliver Reginald Tambo. The lecture was held at Oliver Tambo School of Leadership Kaweweta on Friday.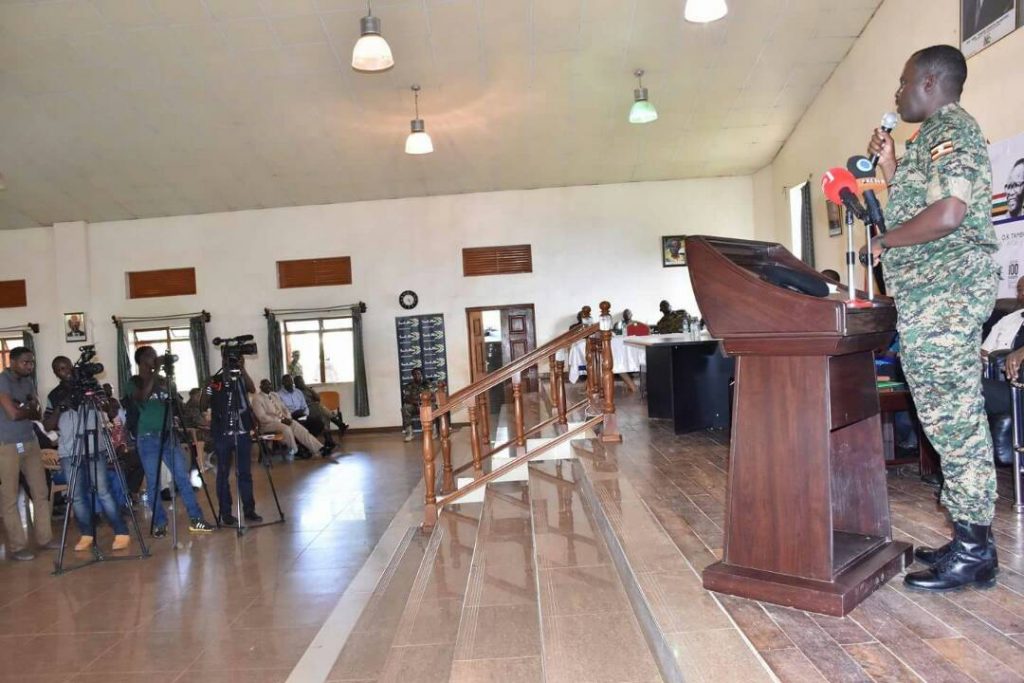 He said that the days when Africans were perceived as slaves were long gone, urging unity.
"Africans must unite politically, socially and economically and stop going to China to buy things but instead support fellow Africans by buying product made in Africa," he added.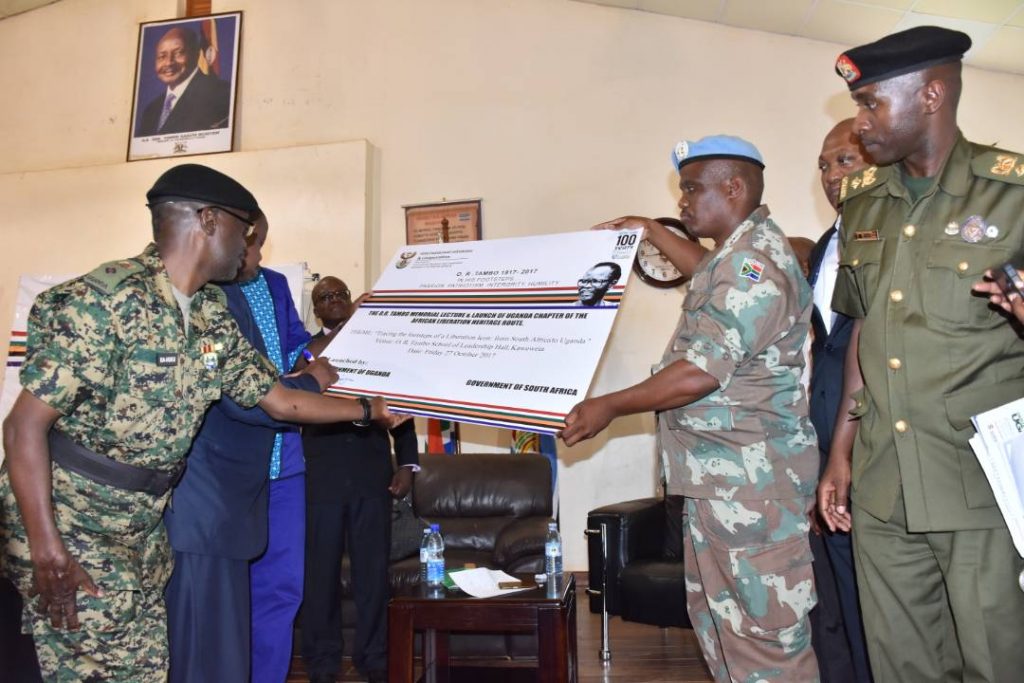 Gen David Muhoozi, the UPDF Chief of Defence Forces used the occasion to remind Africand that the struggle to liberate the continent still continues and it is the responsibility of everybody. He appealed to Ugandan youths to desist from joining the army as a last resort to seek jobs but rather as an act of patriotism for their country.
Many of the speakers at the lecture held to celebrate the life of the South African freedom fighter, described Oliver Tambo as courageous, honest and selfless.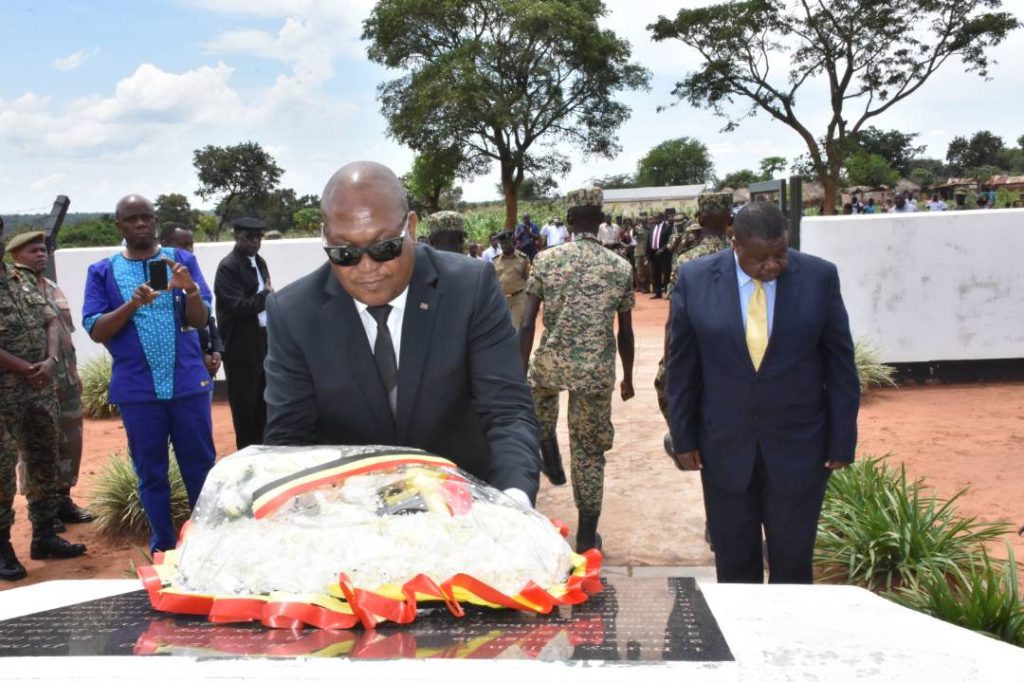 14 fallen heroes and heroines of the Africa National Congress (ANC) who were buried in Kaweweta many years ago were also honored.
Minister Otafiire, Gen Muhoozi and the South African High Commissioner to Uganda, Rtd Maj Gen Solly Mollo paid tribute to the departed comrades and laid wreaths on their graves.
ANC freedom fighters were hosted by Uganda in Kaweweta as early as 1981 after their expulsion from Angola.