The government of Uganda is constructing a $2.5m home for the Uganda embassy in the Democratic Republic of Congo capital, Kinshasa.
The building, according to Dr. Edith Namutebi, the Charge De Affairs at Uganda Embassy Kinshasa, will result in an annual rent bill of half a billion shillings.
The three-storey Official Chancery being erected on Uganda Avenue in Kinshasa is a two-year project expected to be completed next year.
Namutebi told the Ugandan delegation, which visited the construction site on Wednesday, that the new home will save Government $144,000 annually in rent.
"We have been renting a building at a rate of $12000 per month. It is good to finally have a home," she noted.
The new Chancery sits on land donated by former President Mobutu Sese Seko to Uganda in the 1970s.
Once completed, the building will have more than 20 offices.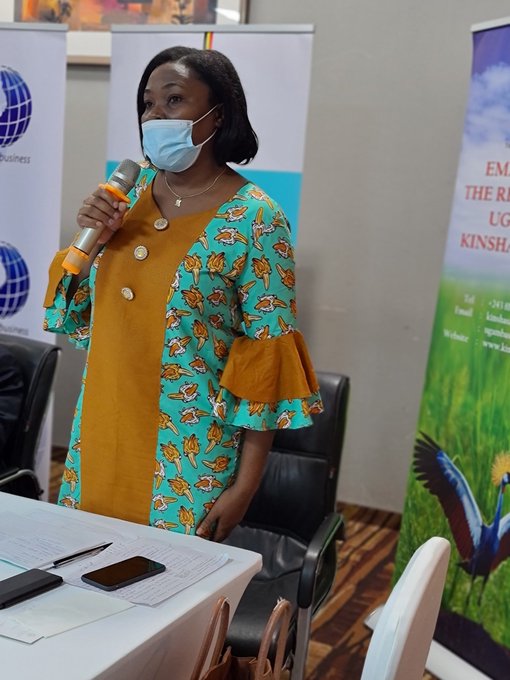 The new building is also expected to serve as a guiding point for potential Congolese investors.
Dr. Namutebi, who has been in charge of organizing the Uganda-DRC Business Summit on the ground, told the delegation that there is a lot of market in Congo Brazzaville which neighbours Kinshasa.
She cited many opportunities in Congo Brazzaville where the Ugandan embassy is accredited too.
The summit was organized by Private Sector Foundation in partnership with Equity Bank, Uganda Export Promotions Board, Uganda Manufacturers Association, Trade Mark, Uganda Airlines, Office of the Senior Presidential Advisor on Special Duties, Uganda National Chamber of Commerce and Industry and Federation des Entreprises du Congo (FEC).