The Uganda-DR Congo Business Summit kicked off Monday, May 30, 2022, in Kinshasa, the capital of the Democratic Republic of Congo.
The opening ceremony was attended by over 200 Ugandan and Congolese businessmen at Fleuve Hotel.
The summit organised by Private Sector Foundation Uganda (PSFU) will continue for the next 10 with a leg in Goma.
The first summit was held in Kampala in November 2019 and presided over by President Kaguta Museveni and Félix Antoine Tshisekedi, the President of the Democratic Republic of the Congo.
The Uganda business delegation, led by 1st Deputy Prime Minister and Minister for East African Community Affairs, Rt. Hon. Rebecca Kadaga, arrived in Kinshasa on Sunday.
Upon arrival, Kadaga together with DR Congo's Minister for Commerce, Hon. Jean Lucien Bussa; Charge d' Affairs at Uganda Embassy in Kinshasa, Dr. Edith Namutebi and Private Sector Foundation-Uganda (PSFU) board member, Sarah Kagingo, addressed the Congolese media about the summit.
On Monday morning, the Minister for External Trade, Hon. Lucien Bussa, represented President of DR Congo, H.E Felix Tshisekedi and officially opened the summit.
"The vision of President Tshisekedi is to create billionaires in Africa and this means collaboration with African countries such as our brotherly neighbour, Uganda," he told the participants, adding that the ongoing business summit is an actualization of one of the areas of cooperation agreed upon Excellency Museveni and Excellency Tsishekedi.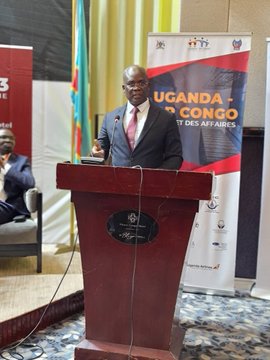 Speaking on the first day of the summit, PSFU Executive Director, Stephen Asiimwe, said the private sector has a special place in the East African Community (EAC).
"I would also like to invite our colleagues from the private sector of DR Congo to the East African Community which our mama (Rt Hon Kadaga) heads. At the EAC, the private sector has a special place," he said.
He said that special place is called the East African Business Council which brings together all the apex bodies of the private sector.
"The EAC, I would like to inform you participants, is very excited about DR Congo's joining. This is a big fantastic regional enterprise," he noted.
According to Asiimwe, Uganda has for a long time yearned for bilateral and serious business engagements with DR Congo.
"We shall be meeting Dr Congo private sector investors and all government officials responsible for facilitating business, trade and investment between Uganda and DR Congo," he said in a pre-recorded video, adding that Uganda is a destination for religious tourism.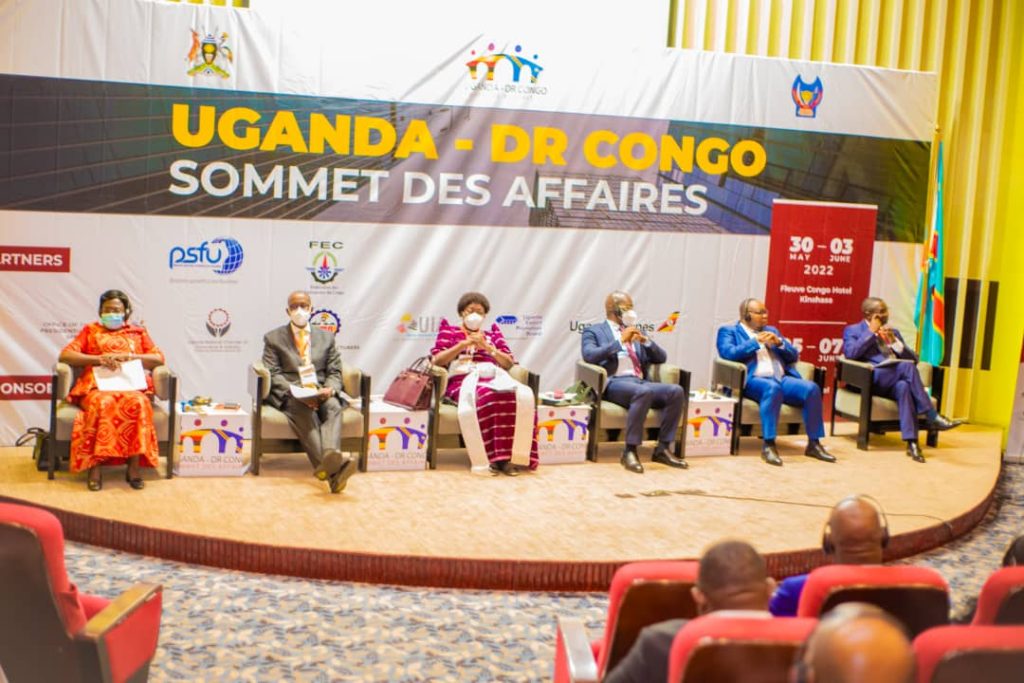 In her remarks, first deputy Premier Kadaga who doubles as the Minister for East African Affairs, invited the Congolese for religious tourism in Uganda.
She cited 3rd June (Martyrs Day), 29th October (Bishop Hannington Day) and 16th February (Janan Luwum Day).
"I want to inform you that the return of DR Congo to their home-East Africa, has been long desired, anticipated and lobbied for. I can assure you that your application to join the community, was expeditiously handled. So, you are welcome," she said.
She thanked President Tshisekedi and Museveni for their efforts.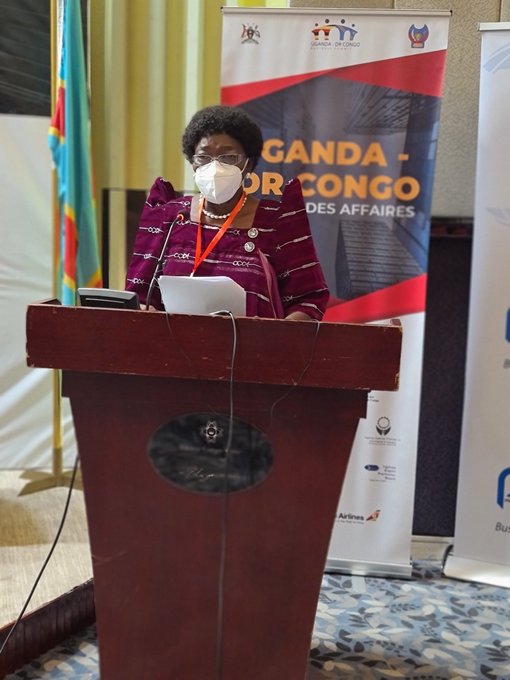 "On the 8th of April, there was great excitement when President Tshisekedi spoke for the first time at the summit of the Heads of State. And he was able to speak at the summit in French."
Uganda-DR Congo trade relations continue to grow with the two countries committed to facilitating the establishment and easing of trade links.
Uganda is positioned to reap from the already existing good relations between the two countries, especially cross-border trade and investment following the admission of DR Congo into the EAC Regional Bloc.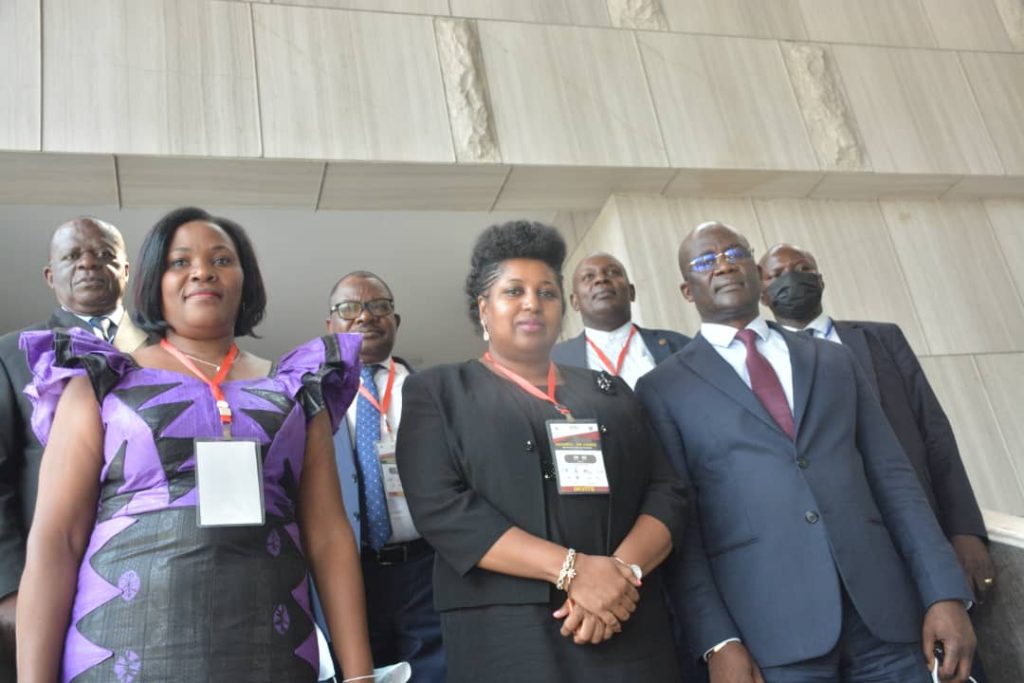 DR Congo brings on board a population of approximately 90 million people, which provides a big business opportunity, Uganda can maximize its trade potential by developing deeper links between domestic producers and external markets like DR Congo.
The summit was organized by Private Sector Foundation in partnership with Equity Bank, Uganda Export Promotions Board, Uganda Manufacturers Association, Trade Mark, Uganda Airlines, Office of the Senior Presidential Advisor on Special Duties, Uganda National Chamber of Commerce and Industry and Federation des Entreprises du Congo (FEC).