The Ugandan delegation has completed its first leg of the Uganda-DRC Business Summit in Kinshasa ahead of a trip to Goma city Saturday.
The government officials Friday evening debriefed the delegation about the Summit in Kinshasa and updated them on the trip to Goma tomorrow.
"Signing out of Kinshasa with a press briefing for both DRC and Uganda Media. Tomorrow, we will travel to Goma to do business," tweeted the organizers of the summit, Private Sector Foundation-Uganda (PSFU).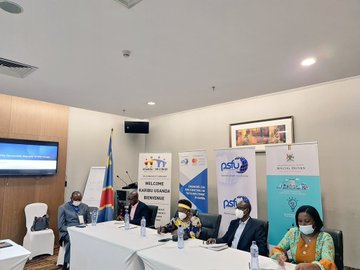 Goma is the capital of North Kivu province in the eastern Democratic Republic of the Congo.
"We are hosting a wrap-up meeting for the 1st leg of the Business Summit in Kinshasa, DRC. We are meeting with our counterparts in DR Congo ~ Fédération des Entreprises du Congo (FEC) leadership team to strategize on how we can collaborate and support our business association members to do business in both countries," it added.
According to PSFU, the planned activities in Goma city include; business-to-business sessions, and market tours, among others.
The debriefing was attended by officials led by the Minister of State for Trade, Hon. Harriet Ntabazi, Odrek Rwabwogo (Presidential Advisor on Special Duties), Dr. Elly Twineyo (Executive Director Uganda Export Promotion Board), Ambassador Katureebe Tayebwa, Dr. Edith Namutebi (Charge d' Affairs at Uganda Embassy in Kinshasa) and PSFU Chief Executive Officer, Stephen Asiimwe.
"We came to do business in DRC. It's been good to see Ugandan and Congolese businesspeople seated at tables, exchanging cards and products," Asiimwe said on Friday.
"Many deals have been sealed. Soon Uganda Airlines will be flying here twice a day with goods," he added.
Rwabwogo, on his part, thanked Presidents Kaguta Museveni and Felix Tshisekedi for their positive attitude towards the summit.
"We were worried about going to Goma but President Museveni has handled flight logistics," Rwabwogo told the delegation.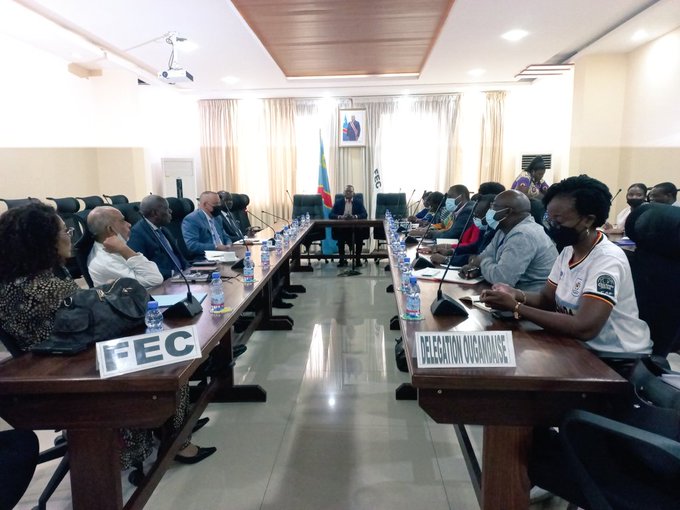 He said President Museveni also promised them security and even spoke to his Congolese counterpart about it.
"I thank President Tshisekedi for his positive attitude."
In her speech, minister Ntabazi also extended her appreciation to the DR Congo President Tshisekedi.
"When we were attending the World Trade Organization (WTO) meeting in Geneva, he spoke on behalf of Africa and said that DRC had no problem with African countries and Uganda, in particular," she noted.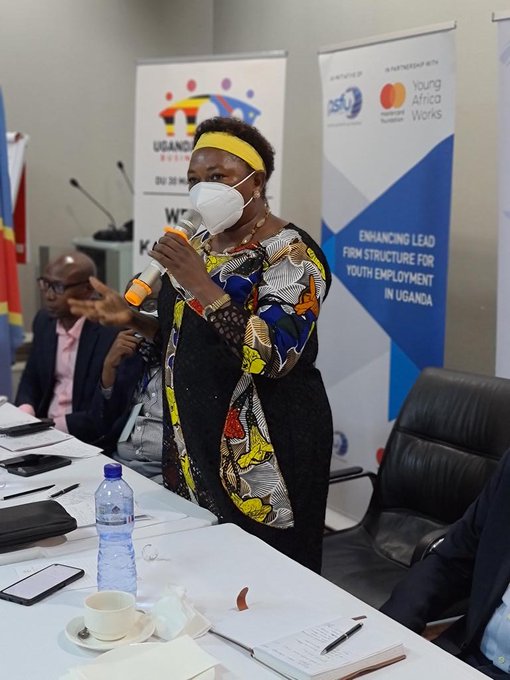 "As the Ministry of Trade, Industry and Co-operatives, we are going to leave this summit with a working document and we will make sure that we follow up on all the issues to smoothen trade between Uganda and DRC."
During the summit which commenced on Monday, Government officials led by Trade ministry Permanent Secretary, Geraldine Ssali, held discussions with their DRC counterparts on customs clearance processes, joint cargo tracking and surveillance along the borders.
Other issues discussed included a simplified trade regime and harmonisation of the tax policies.
The summit was organized by Private Sector Foundation in partnership with Equity Bank, Uganda Export Promotions Board, Uganda Manufacturers Association, Trade Mark, Uganda Airlines, Office of the Senior Presidential Advisor on Special Duties, Uganda National Chamber of Commerce and Industry and Federation des Entreprises du Congo (FEC).