Uganda's financial institutions under their umbrella body Uganda Bankers Association (UBA) on Tuesday unveiled a special Regional Export Facility (REF) of an initial amount of UGX1 Trillion as a package to support exporters from Uganda to regenerate and grow export volumes to regional markets.
The regional markets will include; volumes to the regional markets of South Sudan, DRC, Rwanda, Burundi, Kenya, and Tanzania, among others.
UBA Executive Director, Wilbrod Owor, said the facility was a specialised financing regime supported by a payment and settlement mechanism that will be availed at a maximum interest rate of 12% p.a (per annum) for shillings and 6% p.a in dollars.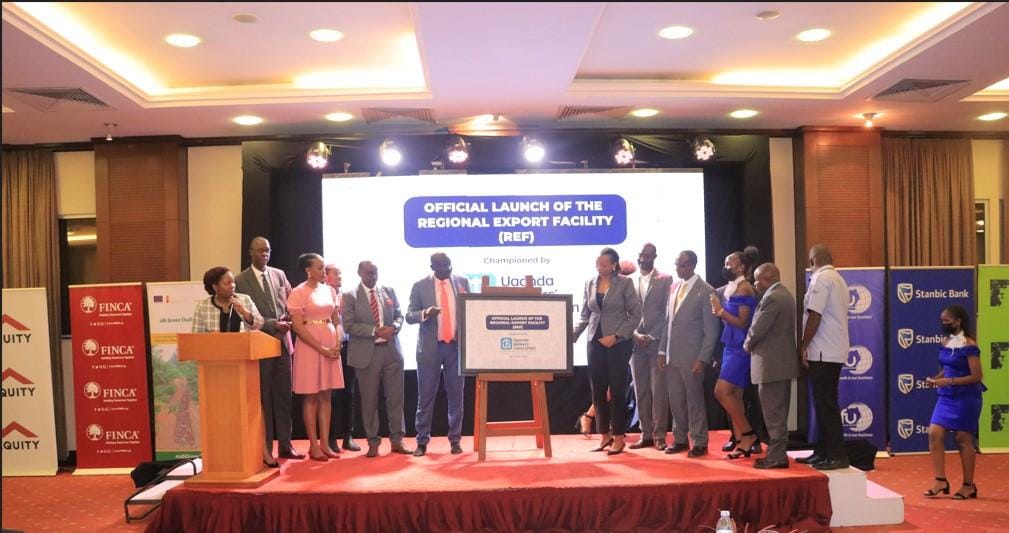 The financing will come with a tenure of between three (3) months to five (5) years depending on the purpose and structure of the facility, he noted.
He said the facility is intended for use as direct working capital support in form of loans and overdrafts to fulfill an export order, support for receivables management mainly through discounting as well as indirect support through letters of credit, guarantees etc.
The facility will also be intended for use as short to medium-term CAPEX investment to boost manufacturing and value-add capacity for Export.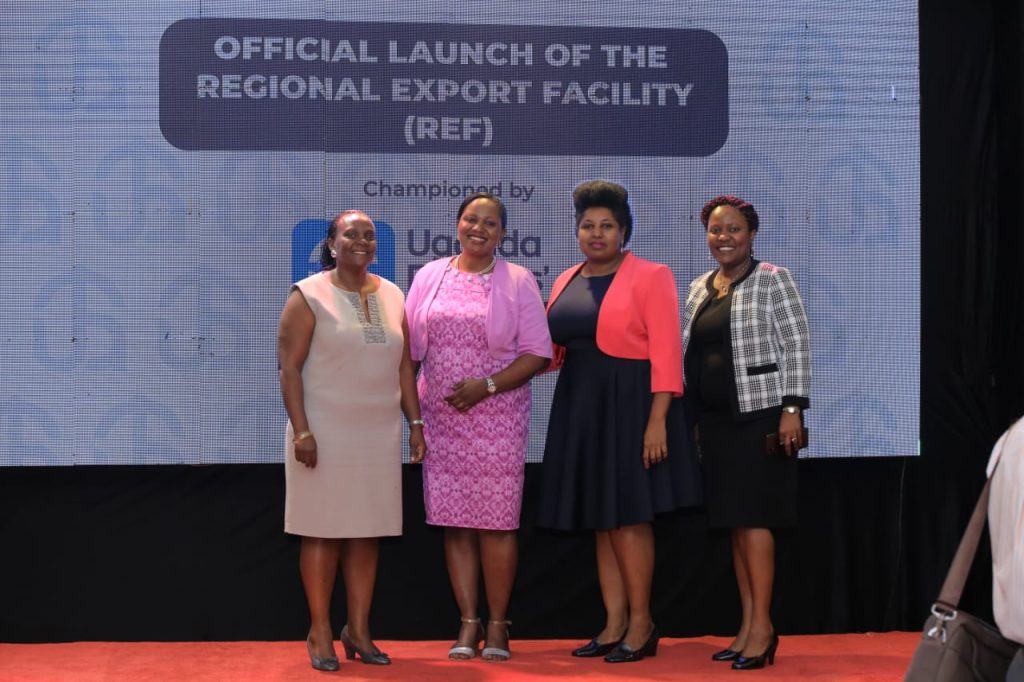 According to him, the Regional Export Facility is open to Ugandan manufacturers/ traders legally operating businesses in Uganda who export to the region and need to revamp internal production and trading capacities and recover lost regional markets.
"We have exporters who fall in a number of categories. We need to work on the warehousing and the logistics companies, if we are to make the market in Congo, South Sudan and Burundi viable. We have the Uganda air cargo, if it needs to make 10 flights a day, so be it."
Speaking at the event, Private Sector Foundation Uganda Chief Executive Officer, Stephen Asiimwe, said, "This is very good news for the private sector. This facility is a timely intervention which will support, finance and promote regional trade for our business community and private sector."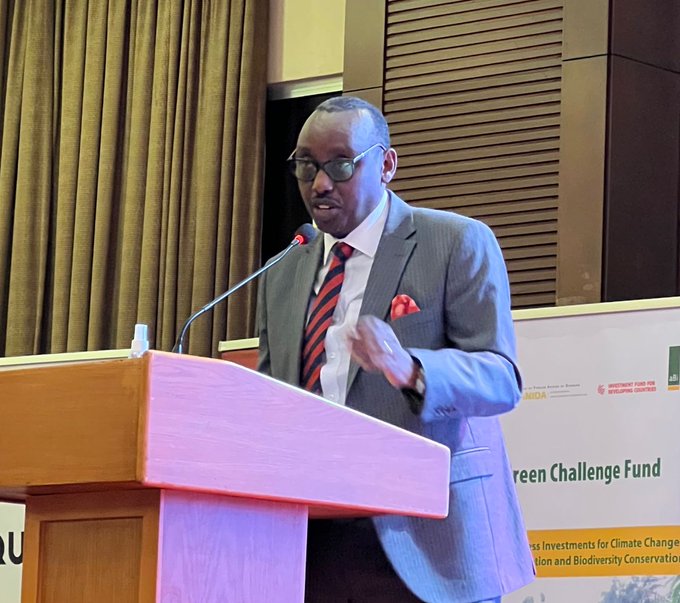 He added: "I have been told before that in business you find the gap, and you market the gap. I thank the Uganda Bankers Association for finding that gap and marketing it."
Speaking at the ceremony, UBA chairperson, Arapta Sarah, said, the REF initiative had been developed as a special intervention to support economic recovery given the post-Covid effects that saw global, regional and local markets locked down for at least two years.
She said Uganda has a strong manufacturing and trading hub capable of serving the regional markets which if well leveraged could be a key engine of growth.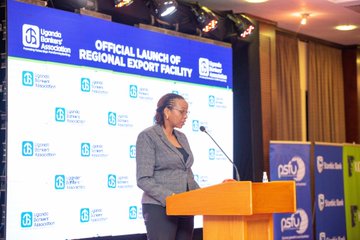 "Goods manufactured in Uganda for export to the region include construction products like cement, steel bars, iron sheets, paint, and others. Fast-moving consumer goods include scholastic materials, personal care products like cosmetics, textiles, foam products etc," she noted.
"Fast moving consumer goods include scholastic materials, personal care products like cosmetics, textiles, foam products etc. Uganda's manufacturing sector also has a huge agro-processing component including many food and agricultural products."
Mona Muguma Ssebuliba, the CEO aBi Finance Limited, said they will support SMEs that range from UGX1bn to UGX4bn.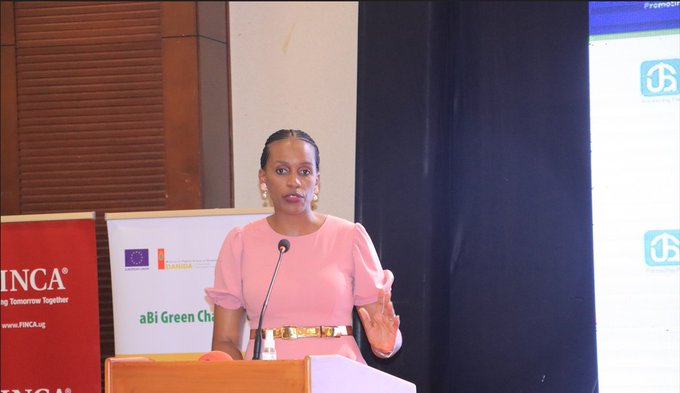 "They should also have 20 to 100 employees, with annual sales above UGX4bn and not more than UGX8bn, and total assets of between UGX2.5bn to UGX5bn," she noted.
She added: "It is on the back of this success that in 2017, aBI with UBA enabled the creation of Agency Banking. After that we asked that we move on to the next big thing. I am happy that we are part of the partners making this happen today."
On his part, senior presidential advisor on special duties, Odrek Rwabwogo, said: "Let's focus on issues of compliance, think through food safety laws, for instance, if we want to compete, develop commercial strategy to approach export markets, run border facilities to ease trade for the other side, not Uganda and export credit financing."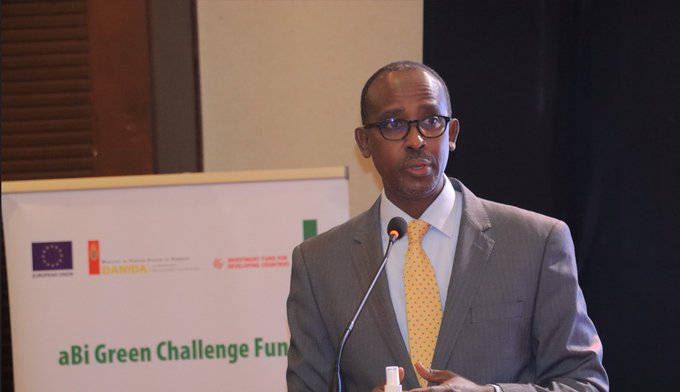 He added: About these interest rates, it is not impossible to bring it down from 12%, we have all the stakeholders required to make this happen in this room. I want to understand. Can Uganda Air Cargo, which requires $1m to fly, walk into this facility and apply for funds to make this craft operational especially if the air cargo can deliver to the export market at a more competitive rate than it already is?"