Ntungamo High School has emerged the top performer in Ntungamo district in the 2018 Uganda Certificate of Education (UCE) results released this week.
The school registered 91 candidates in Division One, with a pass rate of 65%.

A total of 141 candidates sat the examinations at the school located near Ntungamo municipality. Out of the 141, only two came in Division 2 and one candidate in Division 3.
Norman Oyesigye emerged as the school's overall best performer having scored 12 aggregates in [8] eight. Oyesigye, 17, who spoke to SoftPower News on Saturday from his home in Ngoma parish, Nyakyera sub-county, Ruhaama county in Ntungamo said he was very happy and surprised when he received the news.
"I was at home when the Deputy Headmaster called me to the school. That's where I waited for the results. When i emerged as the best, we celebrated," he said.
In the mock examinations, he had got 21 aggregates.
On what he attributes his good grades to, Oyesigye said; "I worked hard. I read hard, discussed with my friends, I consulted teachers. I utilized time in preps, and we woke up for winter even when it wasn't mandatory".
He says he intends to pursue Physics, Chemistry and Mathematics (PCM) in A'Level so he can realize his dream of being a Doctor.

Two other students; Victor Nuwagaba, and Elvis Bamwesigye obtained aggregate 15, four got 16 aggregates, one with 17, seven candidates obtained 18 aggregates, one with 19 and three scored 20 aggregates among others.
In second place in the district was Standard College Ntungamo with 52 candidates in Division 1 out of the 136 students. The school's pass rate is rated at 38%.

Ntungamo Girls High School was the third with 24 first grades and a pass rate of 38% of the overall 72 students examined.

Muntuyera High School -Kitunga came 4th in the whole district with 14 first grades with a pass rate of 19% of the total 73 candidates that sat.

Five Star High School, Ntungamo also obtained 14 first grades out of 78 candidates. This is a pass rate of 18%.

While speaking to SoftPower News on Saturday, Byamukama Wilson, the Headteacher of Ntungamo High School described the school's latest performance as "remarkable". He however added that the performance came as no surprise
"91 candidates in Division 1, 49 in Division 2 and 1 in Division 3 is a remarkable performance that we received with great joy much as it didn't come as a surprise," Byamukama said.
"We have always made it as a result of the great team spirit and determination of our staff to be their best from the rest," Byamukama told this news website.
At the national level, Ntungamo High School was ranked in the 51st position beating some of the traditional best performers like Mbarara High School, Bweranyangi, Makerere College School, Kitabi Seminary, St Joseph's Vocational (Mbarara), St Paul's Seminary Rushoroza (Kabale) among others.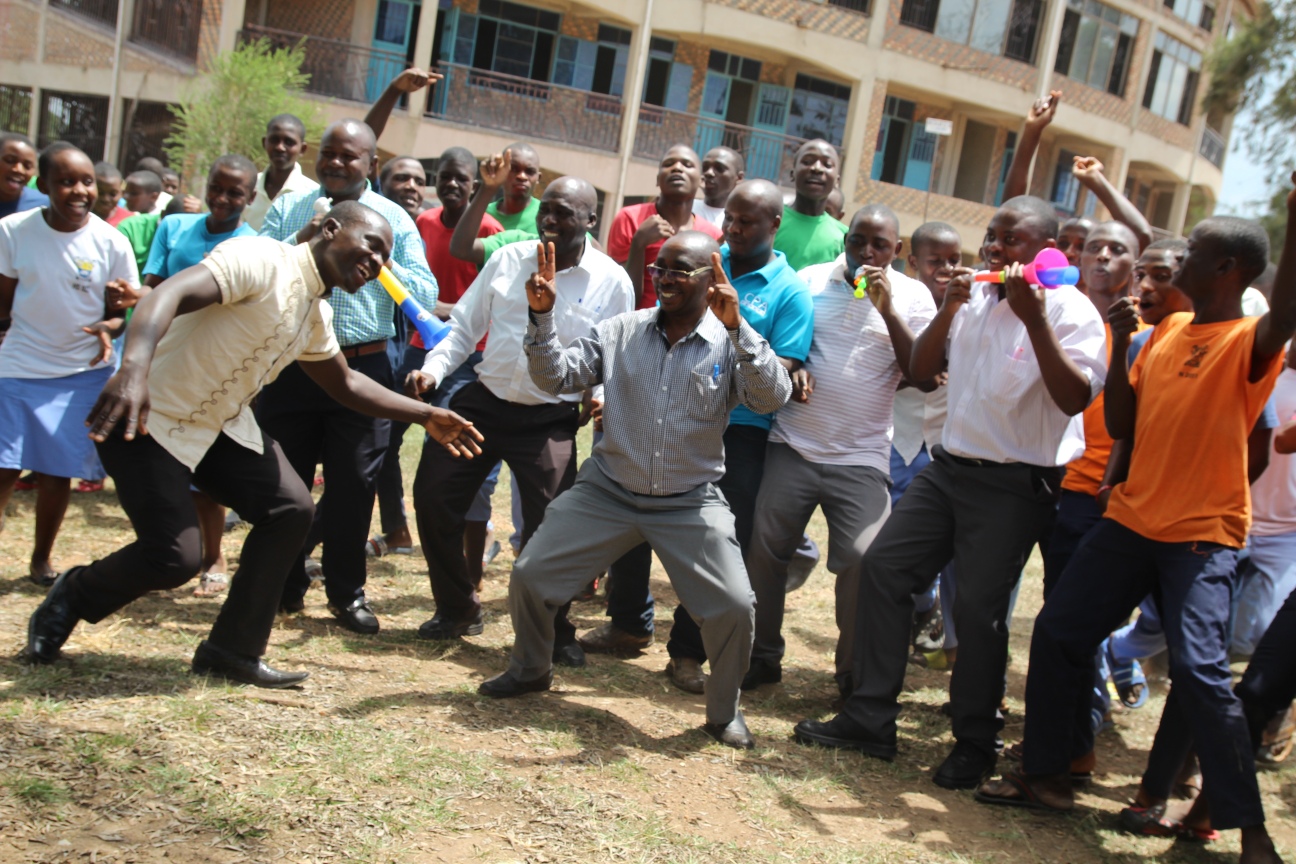 Byamukama also attributed the exceptional academic results to the commitment and loyalty of the learners at the school which he says has always given them success.
Contrary to the  perception that schools situated in Kampala, Wakiso and other districts in the Central region are the powerhouses of academic excellence, Byamukama said this is a fallacy. The trick is in the strategies and commitment to the purpose, he contends.

"It is a fallacy to say Kampala schools are always the best. Teachers are the same handling same syllabus," he revealed.
"It's all about how you identify with learners, strategies and commitment of purpose".
D/ASP Ronald Baryatwijuka, an officer in the Uganda Police Force, who is also an old student of Ntungamo High School says the performance of the school from 2009 when he left till now has been progressive.
"Ntungamo High School does not advertise. It shows that the teachers are doing their best and students have a focus. And there is this competition by students to outshine the previous year," Baryatwijuka said.
"I was happy to learn recently that the school doesn't only excel in academics but sports too".
He believes that the traditional performers like Muntuyera High School, Kitunga in Ntungamo only leverage the popularity and brand that they built in the past years, but that the record Ntungamo H.S has set will not regress soon.

"It has now joined the league of the big schools. And it will be very hard for students or even teachers to reverse this trend because the foundation has been set".
Founded earlier but revived in 1998, Ntungamo High School is a private but community oriented school which supports a sizable number of needy students through the Father John Baptist Bashobora Foundation. By the close of last year, the estimated student population was 1,500.