President Yoweri Museveni has said he received a special message from his U.S. counterpart, Joe Biden.
In a tweet on Tuesday, the President who did not delve into details, said the message was delivered to him by the U.S. Ambassador to Uganda, Natalie Brown during a meeting they both held to discuss issues of mutual interest of the two countries.
"I had a meeting with the US Ambassador to Uganda, H.E Natalie Brown, accompanied by Amb. Adonia Ayebare. We discussed issues of mutual interest," President Museveni wrote on twitter.
"She also delivered to me a special message from H.E Joe Biden, the President of the United States of America," he added.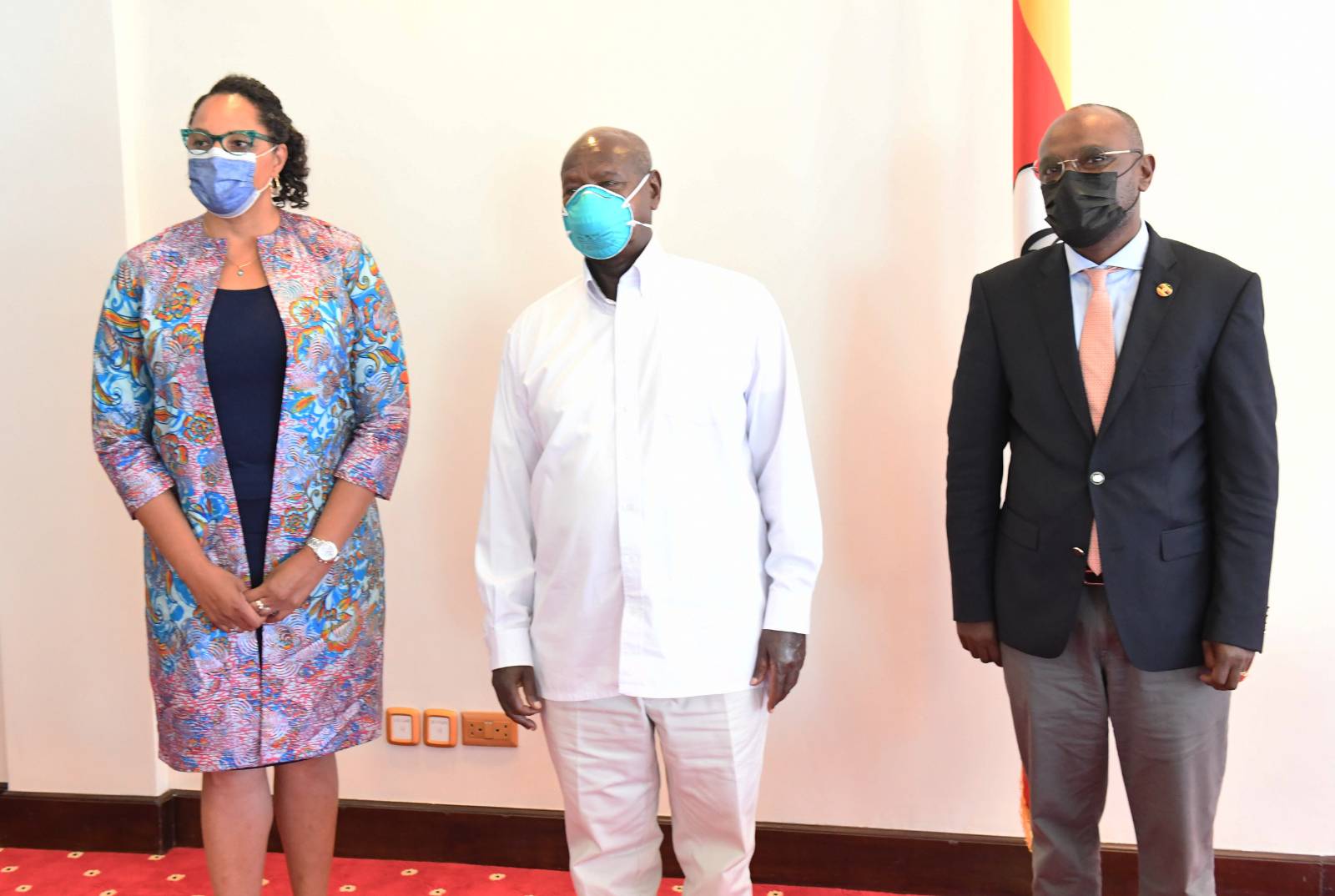 The development follows the swearing-in of President Yoweri Museveni for a sixth term on Wednesday last week after winning the elections held on Jan 14 this year where he received 58% of the vote while his closest rival, Bobi Wine, garnered 35%.
The ceremony which was attended by about 5,000 guests including 11 heads of state and delegations from 10 other countries was also attended by Members of the Diplomatic Corps including Ambassador Natalie Brown.
In his speech, the President who gave an example of the U.S., noted that Africa can successfully defend itself from external aggression if African countries act together. He criticized some western countries that interfere in Africa's issues, which lead to destruction. He cited the current situation in Libya and instability in Northern Africa after the murder of Col Muammar Gadaffi by NATO and allies.
''We can defend Africa if we act together. There is a need to build a united states of Africa. The mighty USA is great due to the unity of many states."
The United States in April announced visa restrictions on Ugandan officials who it claimed undermined the democratic process in the country during the 2021 general elections.
"Today I am announcing visa restrictions on those believed to be responsible for, or complicit in, undermining the democratic process in Uganda, including during the country's January 14 general elections and the campaign period that preceded it," Secretary of State Antony Blinken said, in a press statement issued by the State Department in April.
However, he did not name any Ugandan official.
The government of Uganda in response dismissed the claims on grounds saying they were based on "misinformation, falsehoods and an inadequate understanding of the political reality on the ground."
In a response to the report released last month, the government also implored Washington to stop interfering in the country's internal affairs, respect its sovereignty and conduct diplomatic business on the basis of mutual respect.
"The report raises a number of concerns and allegations that are of concern to the government. This is because it contains several distortions, a lot of hearsay and generalisations and, at the very least, it is a blatant display of limited knowledge about the reality on the ground," the letter read in part.