The National Medical Stores (NMS) is mourning the death of its two members of staff who perished in a Thursday accident in Loro, along the Lira-Kamdini highway.
They are; Alex Muzora, a driver, and Caro Ainembabazi.
"The Board, Management, and Staff of National Medical Stores, with deep sorrow, announce the untimely death of our Staff, Muzoora Alex and Carolyne Ainembabazi, who perished in an accident along Lira-Kamdini Road on their way to deliver medicines in Otuke District on 9/2/2023," said Moses Kamabare, NMS General Manager.
He added: "We extend our deepest condolences and sympathies to their friends and families. May the souls of our departed colleagues Rest in Eternal Peace. Burial arrangements will be communicated in due course."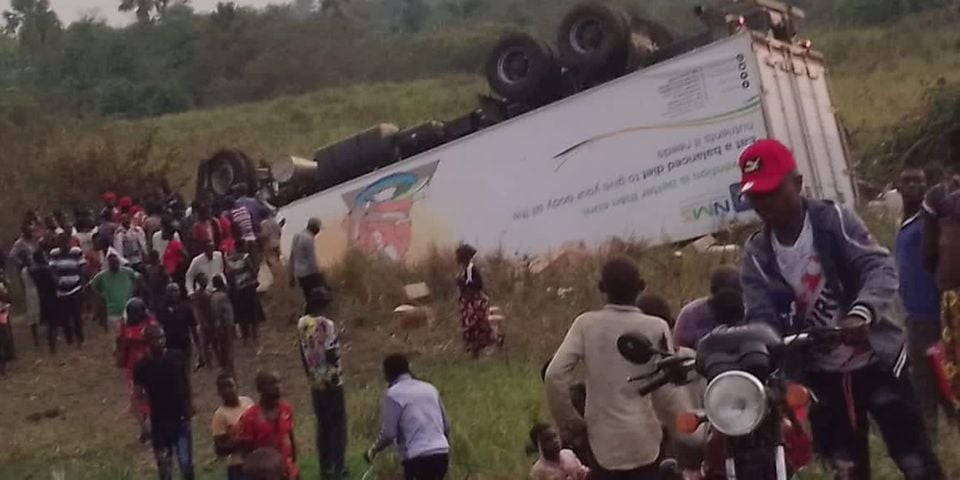 Jimmy Patrick Okema, the North Kyoga regional police spokesperson, said in a statement that the vehicle registration number UBJ 625X Fuso Box body which belongs to National Medical Stores was coming from Entebbe loaded with government drugs to be delivered to Otuke District.
On reaching Loro at around 6:30 am, the driver lost control and the vehicle overturned after a tyre burst.
He said the bodies of the deceased were conveyed to Anyeke Health Centre IV, Oyam District, pending postmortem examination.
The wreckage of the vehicle was towed to Loro Police Station.