The pre-trial of former Allied Democratic Forces rebel leader, Jamil Mukulu has kicked off at the International Crimes Division of the High Court in Kampala.
On Monday, the former ADF leader was indicted together with Australian based Ugandan cardiologist Dr Aggrey Kiyingi but the state said Kiyingi had not yet been arrested.
Security was tight around the court with visible heavy deployment of the military, Counter Terrorism officers of the Police as well as Prisons Service officers.
The state was represented by John Baptist Asiimwe, Lino Anguzo, Thomas Jatiko and Racheal Bikhole whereas a group of lawyers led by Wandera Ogalo, Caleb Alaka, Ladislaus Rwakafuuzi and Evans Ochieng represented the 38 suspects tried with Jamil Mukulu.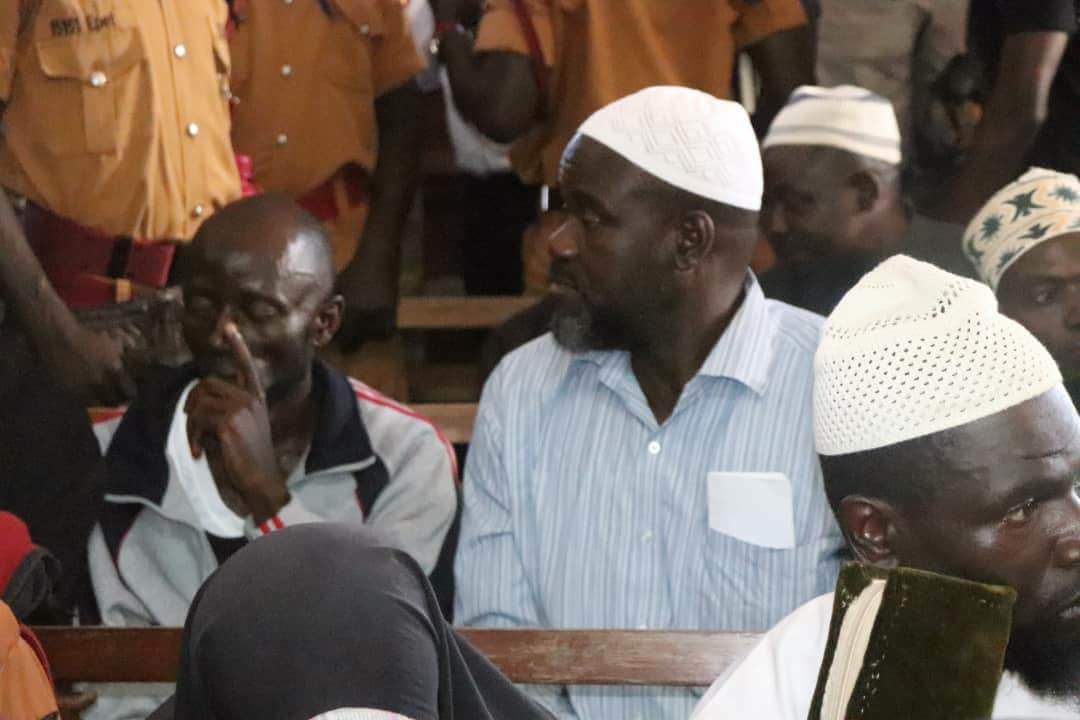 The defence lawyers told Justice Eva Luswata that their clients had been approached with anonymous documents to sign after promising them amnesty.
"One of my clients was approached while in prison and forced to sign some documents so as to be given amnesty," Basaalirwa said.
The lawyers also said there have been many cases where the State asked the suspects to plead guilty in order to be set free whereas others had been forced to make statements confessing to have committed the crimes.
The State through John Baptist Asiimwe asked court for more time to peruse through a set of documents they have got from Tanzania and also to talk to some of the witnesses and victims in the case.
Justice Luswata however asked the prison authorities to allow the suspects time to freely interact with their lawyers.
She also asked the State to avail the evidence they intend to rely on in the case to the defence lawyers in time before adjourning the matter to May 28.
Jamil Mukulu was arrested in 2015 from Tanzania before he was extradicted to Uganda. Him and the other suspects face terrorism, murder and aggravated robbery charges.
Mukulu is charged with one count of terrorism, nine counts of aggravated robbery, seven counts of murder, one count of aiding and abetting terrorism, one count of crimes against humanity, belonging to a terrorist organisation among others.