Private Sector Foundation Uganda (PSFU) on Tuesday hosted H.E. Samia Suluhu Hassan, the President of Tanzania, for a dialogue with the private sector to address trade barriers between the two countries and discuss areas of business and investment in Tanzania and Uganda.
"I want to thank the Government of Uganda for the hospitality accorded to me and my delegation since our arrival here. Also, allow me to commend you for the excellent preparation of this meeting," Suluhu said after being invited to address the audience by Hon. Henry Okello Oryem, the Minister of State in charge of International Affairs.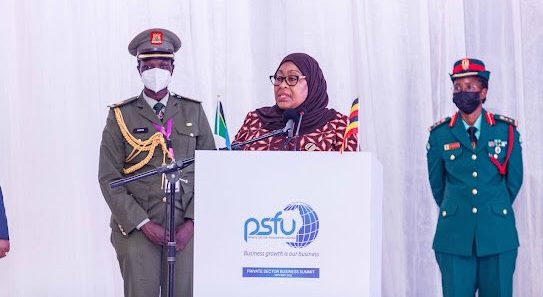 She said Tanzania and Uganda enjoy bilateral relations founded on the geographical closeness and the connectivity of their people as neighbors and friends.
"I am accompanied by ministers, heads of agencies, the ambassador, business community and support staff."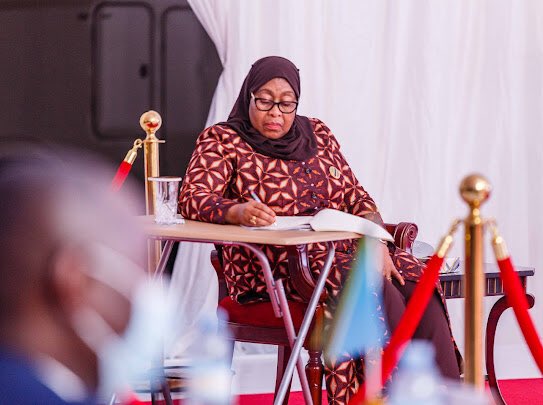 According to Suluhu, Tanzania's Gross domestic product (GDP) has been growing at an average rate of 6.5% since 2016 which has made Tanzania one of the fastest-growing economies in Africa.
As a result, the country was ranked as a middle-income country in June 2020, she revealed, adding that the growth was based on the implementation of market-driven policies based on microeconomic fundamentals, sound monetary and fiscal policies that both bolster private sector productive activities.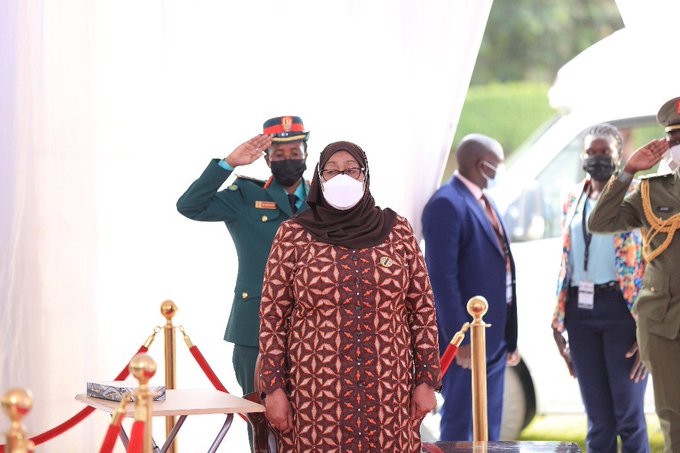 "Tanzania is peaceful and politically stable. We consider this as one of the key components to attract investment. We uphold the tenets of good governance, respect of human rights and rule of law. We fight against corruption and other vices in society," she said, adding:
"Our country is also endowed with a variety of natural resources and minerals. Most of these resources have been exported in their raw form thus denying the country some jobs. We are therefore inviting you to come work with us on value addition projects."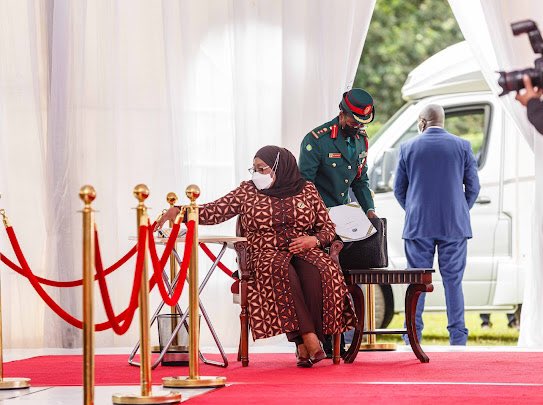 In facilitation of investment in all areas, Tanzania has in place a favorable institutional and legal regime, Suluhu told the summit.
She said investors are facilitated to access investment permits and licenses at a one-stop center. The government has also set up special economic zones.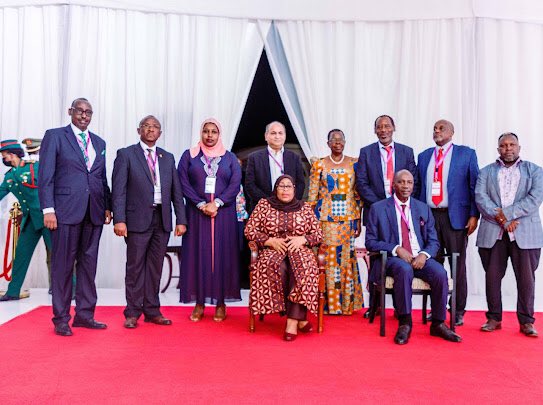 The largest export contributors continue to be primary commodities, gold coffee, tea, cashew nuts and cotton. At the same time, the volume of manufacturing exports has surged in recent years with a lion's share going to markets within the region.
She said Tourism is Tanzania's main foreign exchange earner.
"Furthermore, Tanzania is a member of various economic communities and we recently ratified the African Continental Free Trade Area agreement so we have all those opportunities and a bigger market. We have done a lot of infrastructure development. We have invested heavily on railways, ports, water vessels, roads and air transport."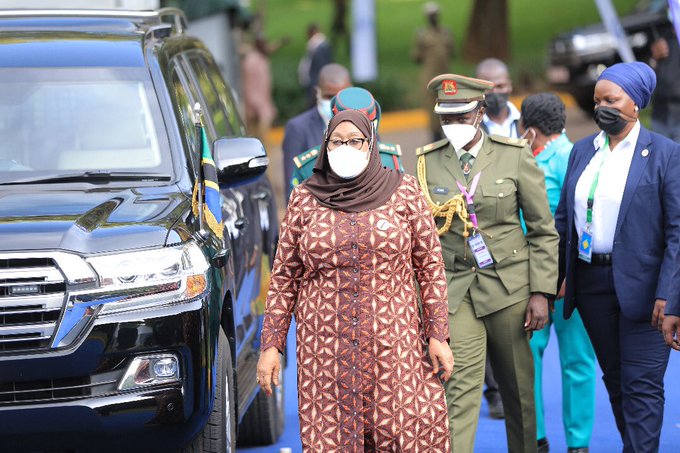 "Our governments are in discussions about the route of the gas pipeline. We are going to implement it," she noted, saying she was looking forward to increased investment because Tanzania has got a lot to offer.
"The returns are good. Protection is guaranteed."
Speaking at the panel composed of delegates from both countries, Charles Kareba, Chair of the PSFU Logistics sector, said the initiative to rehabilitate the meter-gauge railway from Dar es Salaam to Mwanza is at 78%.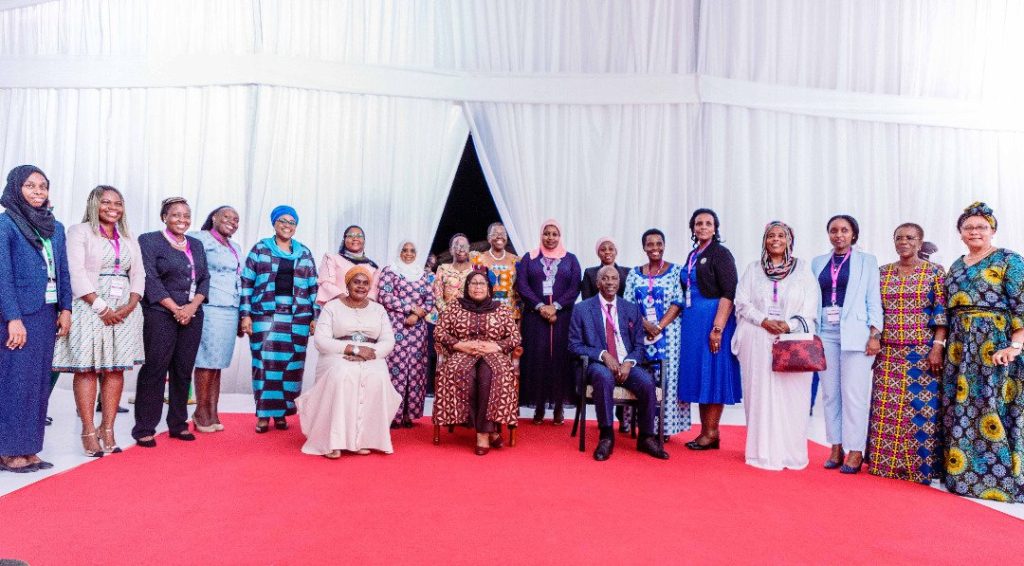 "If it can be completed, we will have the cheapest route in terms of movement of cargo."
Erick Hamiss, Director General of Tanzania Ports Authority, said within the last 5 years, they have done a lot at Dar es Salaam port.
"Upon completion of the $325 million Dar es Salaam Maritime Project, we will handle 30 million tonnes. We are currently handling 17.7 million. There are 3,000 square meters of space dedicated to Uganda at the Dar es Salaam port," he explained.
Mr. Badru Ntege, Sector Chairman- ICT PSFU while speaking on work permits, said: "We tend to have issues when we have to bring experts into Tanzania for a short time. Our policy is to build local capacity but to do that, you tend to need to bring in people."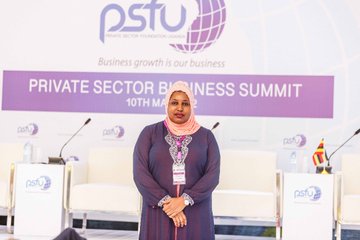 Mr. Badru Ntege – Group CEO NFT Consult Ltd and Sector Chairman ICT PSFU, said: "On communication, we would like to see Tanzania join the one area network. There's a need to create connectivity in terms of fiber infrastructure. Tanzania has two fiber gateways."
Ms Sarah Kagingo said Uganda and Tanzania enjoy great historic and diplomatic ties that will enable the thriving of the two countries' private sector.