State House Anti-Corruption Unit in liaison with Uganda Police Force have arrested the Town Clerk Livingston Mukalazi and the Town Council Engineer Ssebugwowo Laurence of Wakiso town council over alleged mismanagement of Shs45m Covid funds.
They also accused of neglect of duty and shoddy work.
The arrest of the Wakiso town council Town Clerk and the Town Council Engineer raises the number of civil servants arrested to 12, during the ongoing monitoring exercise of government projects by the Head of the Anti-Corruption Unit Brig Gen Henry Isoke and Minister Peter Ogwang, the Minister of State, Office of the President in charge of Economic Monitoring, and a total of 19 officials since the beginning of this month.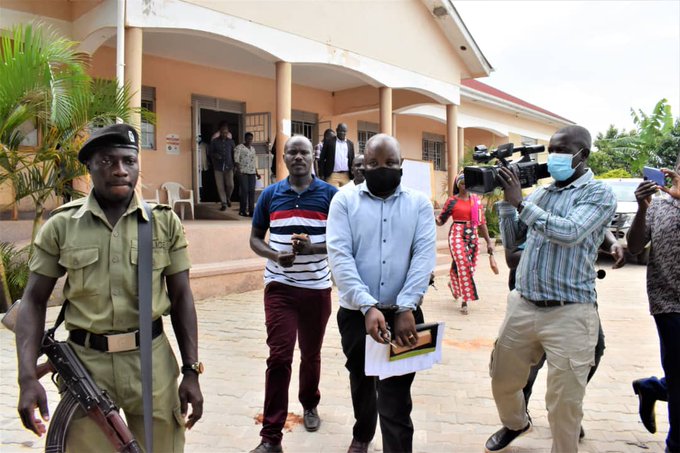 "Wakiso isn't any better! Shoddy works, corruption, forged accountabilities, delayed implementation of projects is the order of the day. We resume the monitoring exercise on Monday," Hon Ogwang said on Friday.
Brig Gen Isoke, who replaced Edith Nakalema, cautioned the public to be watchful on government projects and corrupt civil servants who are mismanaging government funds.
While addressing Media at Wakiso TC, Brig Gen Isoke noted that citizens have a big role to play in the fight against corruption.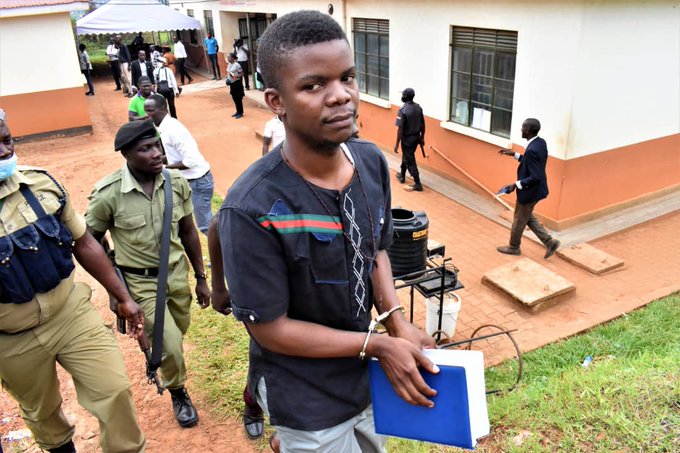 Several arrested, prosecuted
On Friday, May 13, 2022, the three Directors of Tororo Lion's Club Host Ltd, the District Senior Lands Management Officer and former Chairperson Area Land Committee were arraigned at Tororo Chief Magistrates Court and charged with obtaining registration by false pretense and conspiracy to defraud.
They were subsequently remanded.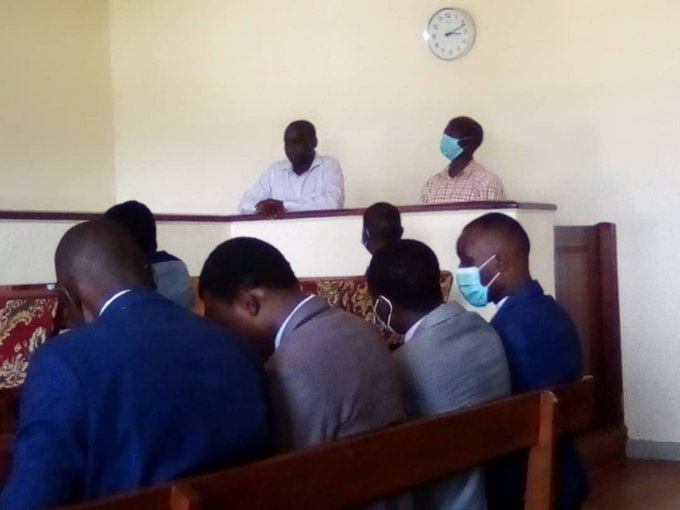 They were arrested on Tuesday, May 10, 2022, in a joint operation by Anti-graft unit and police for conspiring to unlawfully transfer a public land comprised in Plot 8-20 Busia Road.
The subject land is being used as a children's park.
In a related development, the Tororo Municipality Town clerk and the Municipal Engineer were also arrested over embezzlement of over Shs180m funds meant to construct Kagera bridge.
The duo was Friday charged at Tororo Chief Magistrate Court with forgery and Conspiracy to commit a felony. They were remanded until 18th May.
On May 12, the unit together with police arrested Alice Bwambale, the Town Clerk of Mpondwe Lhubiriha Town Council, Kasese District.
He was picked alongside the Senior Town Treasurer, Baluku Paschal, for allegedly mismanaging over Shs59m of the Discretionary Development Equalisation Grant (DDEG) Funds.
DDEG is aimed at ensuring that funding is focused on areas where services are lagging behind national average standards.
They form part of the local government revenue that was supposed to be used in line with the approved work plans of the Town Council.
However, the officials arrested diverted these funds into other operation activities and allowances whose accountabilities are also questionable.
On May 11, the unit arrested four Kasese District Local Government officials for alleged mismanagement of public funds and district assets. They are; the Chief Finance Officer, former Town Clerk Mubuku Trading Centre, his former Treasurer and the Senior Assistant District Engineer.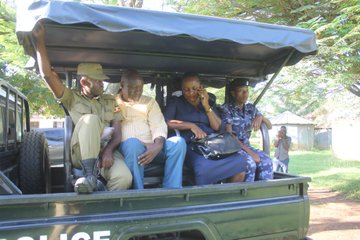 Muhindo Margaret, the CFO Kasese District Local Government was arrested for unlawful collection and mismanagement of revenues remitted by sub-counties in the guise of facilitating LCIVs which office ceased to exist.
Lalobi Robert, the Senior Assistant Engineering officer was arrested for allegedly mismanaging district assets following a verification exercise, which revealed that some vehicles were vandalized, and others were parked at garages that are not gazetted by the district.
On May 9, the unit arrested three Wakiso district officers over false accountability.
They include; the District Water Officer, District Community Development Officer and Kajjansi Town Council Community Development Officer.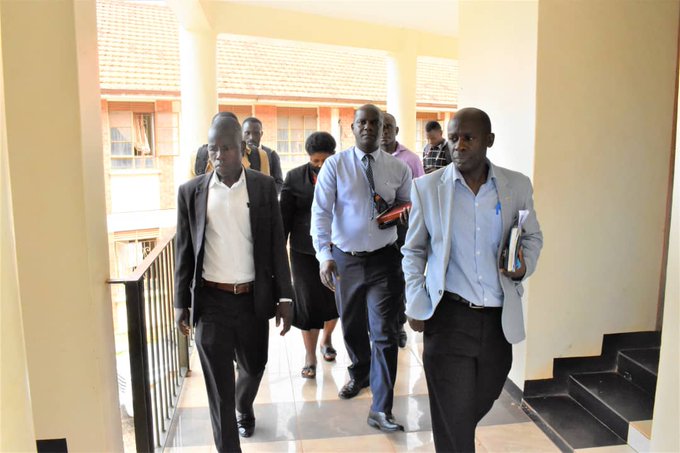 On the same day, the unit arraigned Ogwal Phillip, the Lira district physical planner, at Anti-Corruption Court for soliciting a bribe to offer a service he is obliged to provide for free.
He was charged with corruption and remanded to Luzira.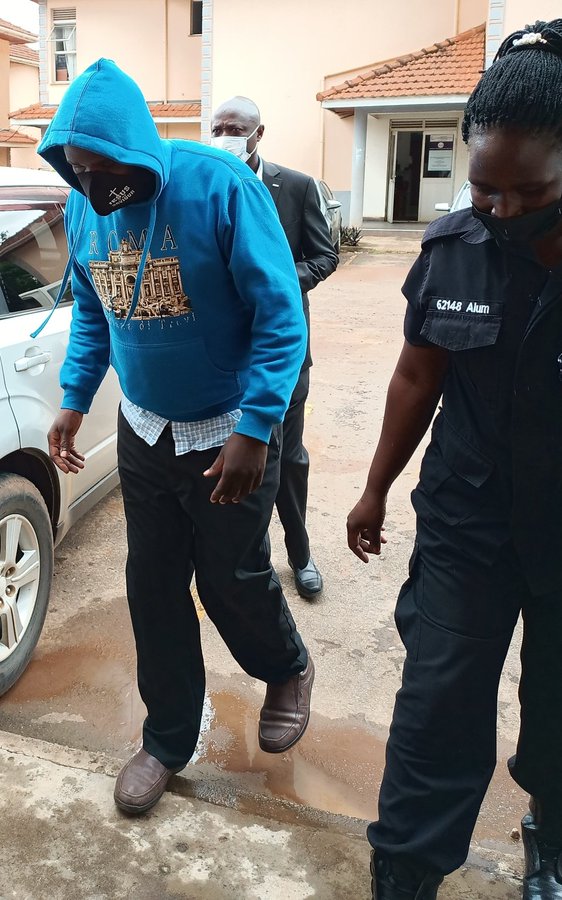 On May 5, the unit arraigned at Anti-Corruption Court Omara Geofrey, a City Physical Planner with Lira Municipal Council, on charges of Corruption.
He was remanded to Luzira prison.
He was arrested for soliciting and receiving a Shs4m bribe in order to process a lease extension for a public land in Lira Municipality.
His co-accused Ogwal Phillip, the Lira District Physical Planner was then summoned to appear before the same court which would later remand him.