If Rema had another chance to prove that her sold-out concert at the Kampala Serena Hotel whose tickets went for Shs 100,000 was no mere luck, that would have been on Comedy Store on Thursday where the singer headlined.
There are several ways to weigh a musician's popularity but Rema's 'Banyabo' concert proved beyond reasonable doubt that indeed Ugandans are ready to part with any cost to watch her do her charm. This was no different when she performed at the weekly comedy themed show hosted by Alex Muhangi in Lugogo just a day ago.
The 'Tikula' singer closed what had been a night of relentless laughter featuring performances from comedians; Salvado, MC Mariachi, German based Tanzanian comedian, Captain Khalid, The Talkers and numerous others.
The audience sat through hours of wide ranging jokes touching on subjects like politics, sex, lifestyle and other recent affairs that have been dominating public debate including now popular Cuban doctors frenzy.
Salvado made a futuristic impression of how he thought the different tribes in Uganda would perform if they were put in charge of running the soon to be revamped national career, Uganda Airlines. How with Batooro in charge, almost every flight would be delayed due to their slow approach towards doing things. And how passengers would always lose their luggage on an airline with Baganda air hostesses.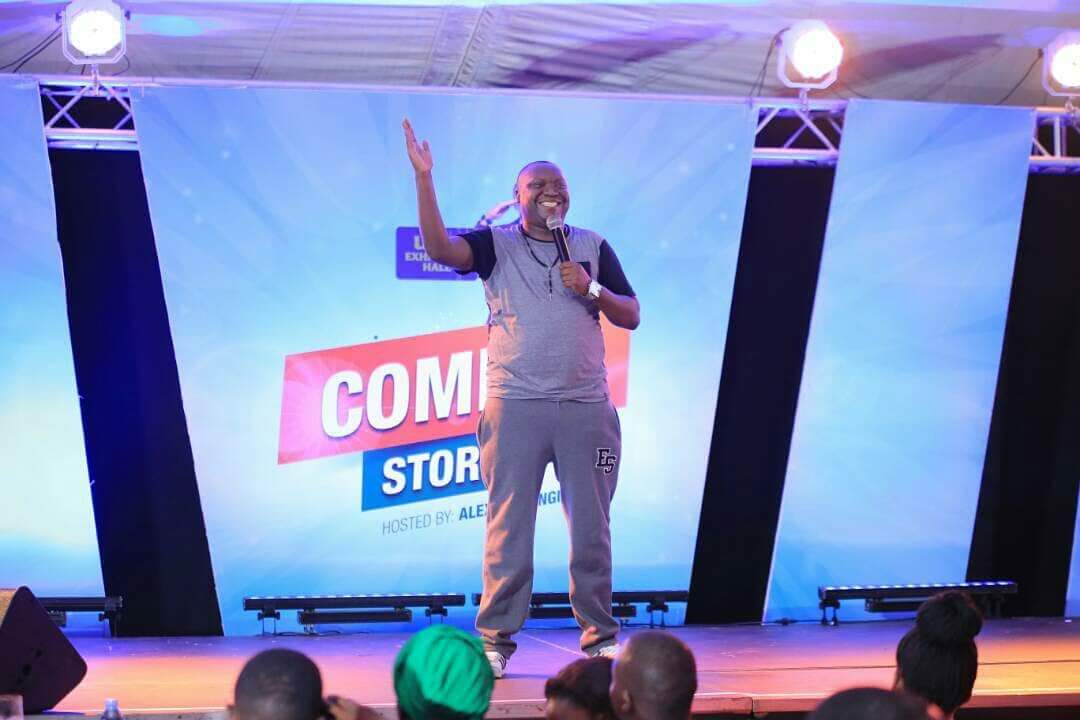 Earlier, armed with her guitar and a serenading voice, Zimbabwean born singer, Berita Khumalo had served a musical showcase that left everyone in the audience yearning for more.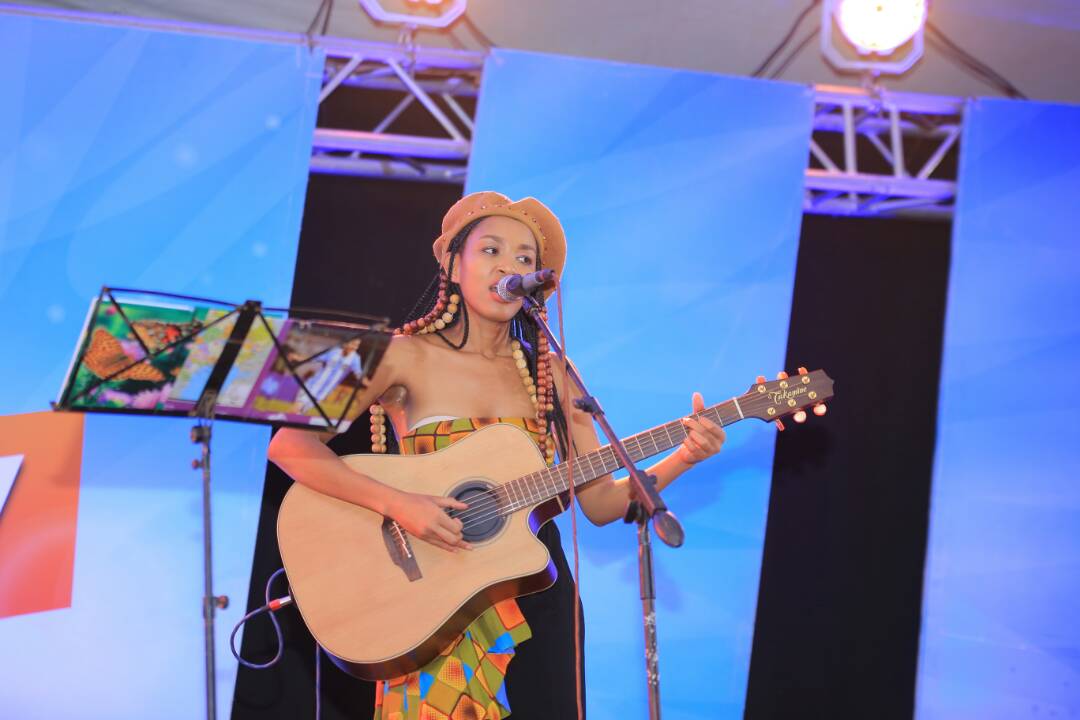 When Rema Namakula stepped on stage 10 minutes after midnight, the mood was as lit up as the heat that revelers had endured under the tent.
She performed among other songs Katono, Yo Sweet, Linda, Kalilo, Banyabo, Tikula as well as her latest duet with Ykee Benda 'Whistle'.
But unlike other artistes, Rema didn't have to ask the crowd to sing along her lines. Her fans did just that all throughout her performance.
Wearing an off shoulder patterned top with skinny damaged jeans and golden nude stiletto heels, Rema put up a thrilling 45 minute long showcase. When she occasionally sang an a cappella, her enchanting voice resonated as flawlessly as her masterfully weaved lyrics.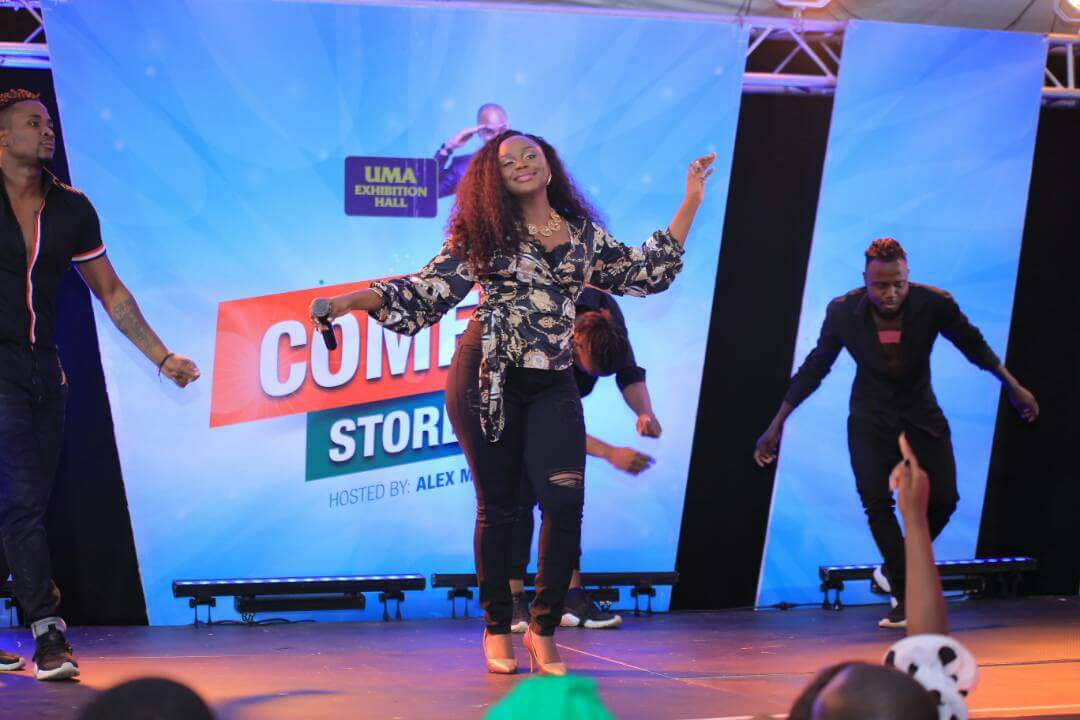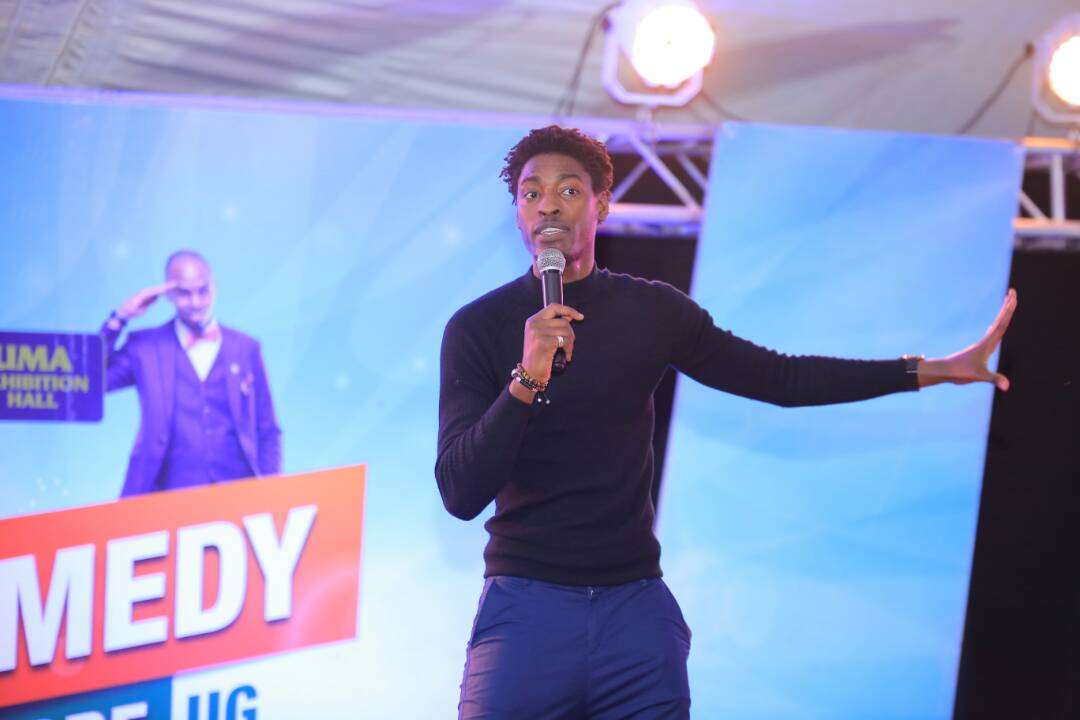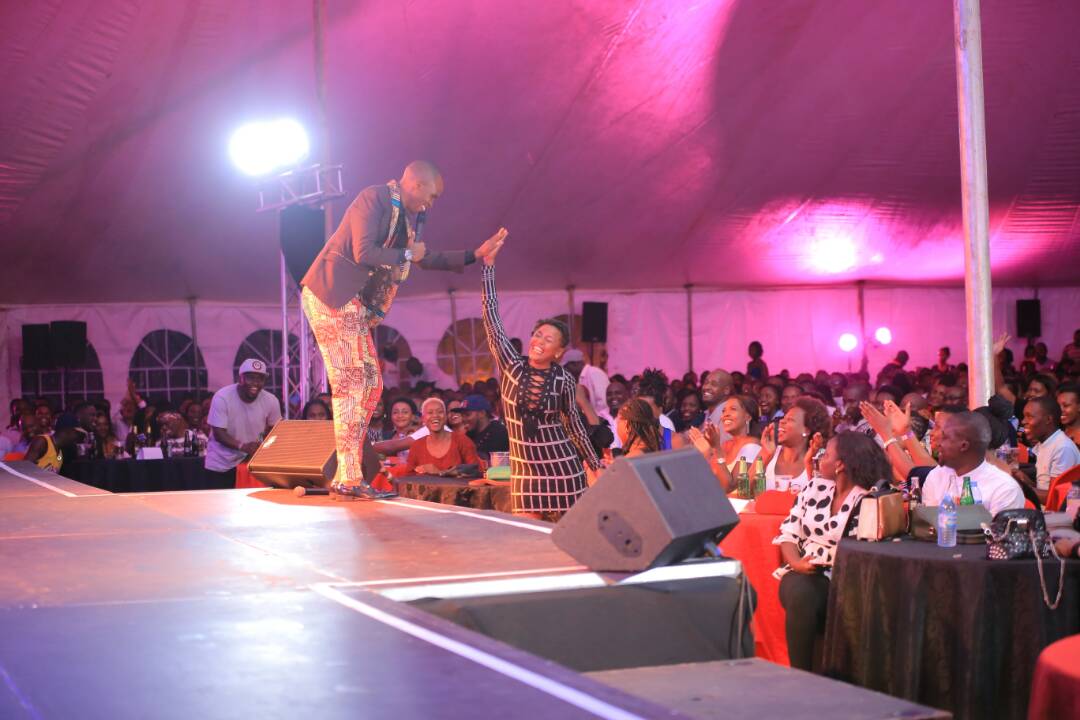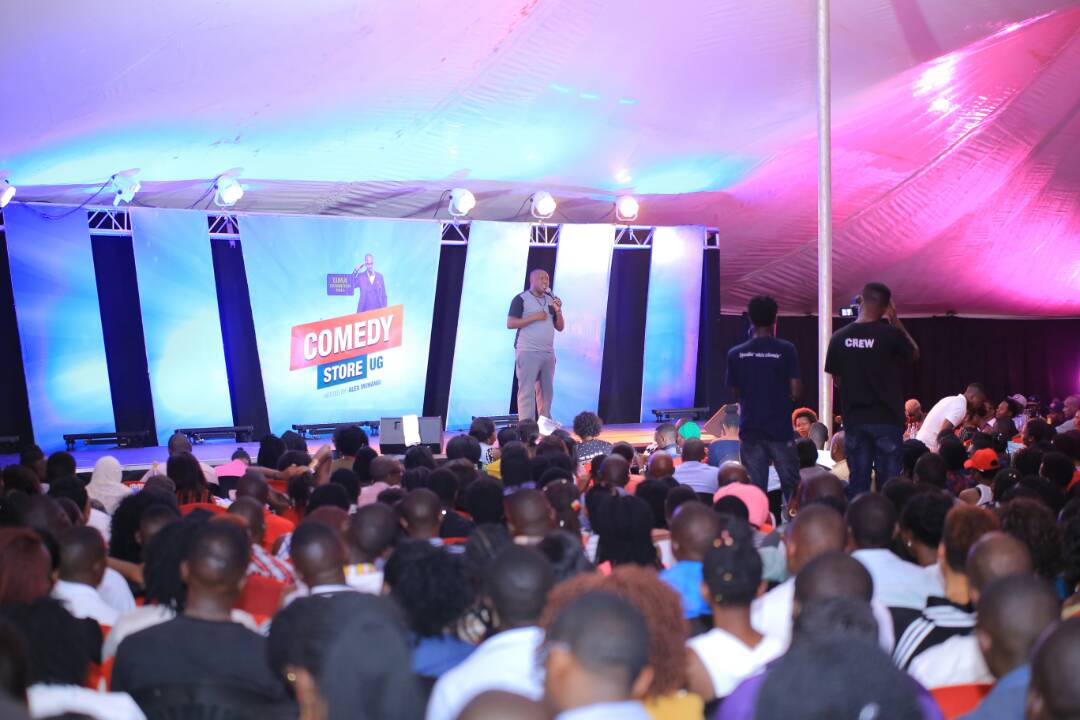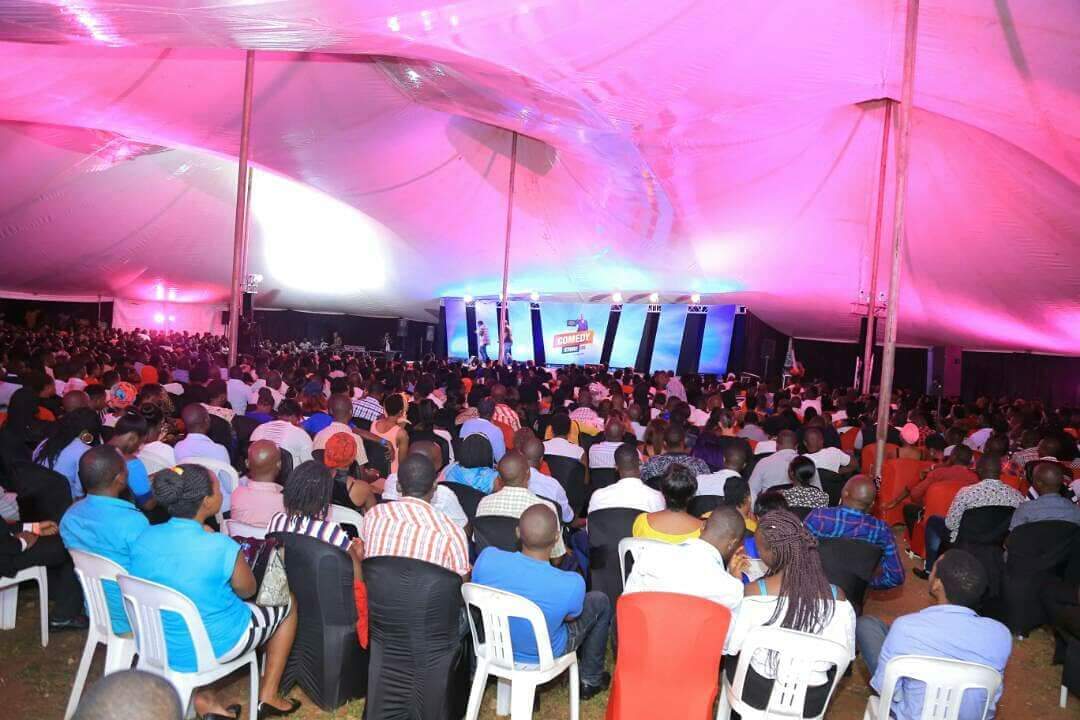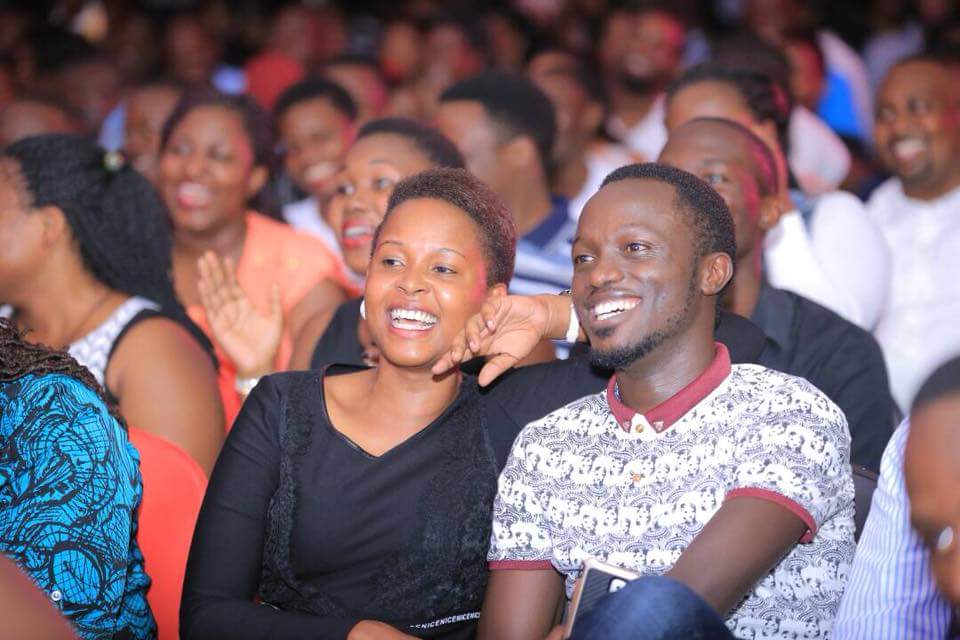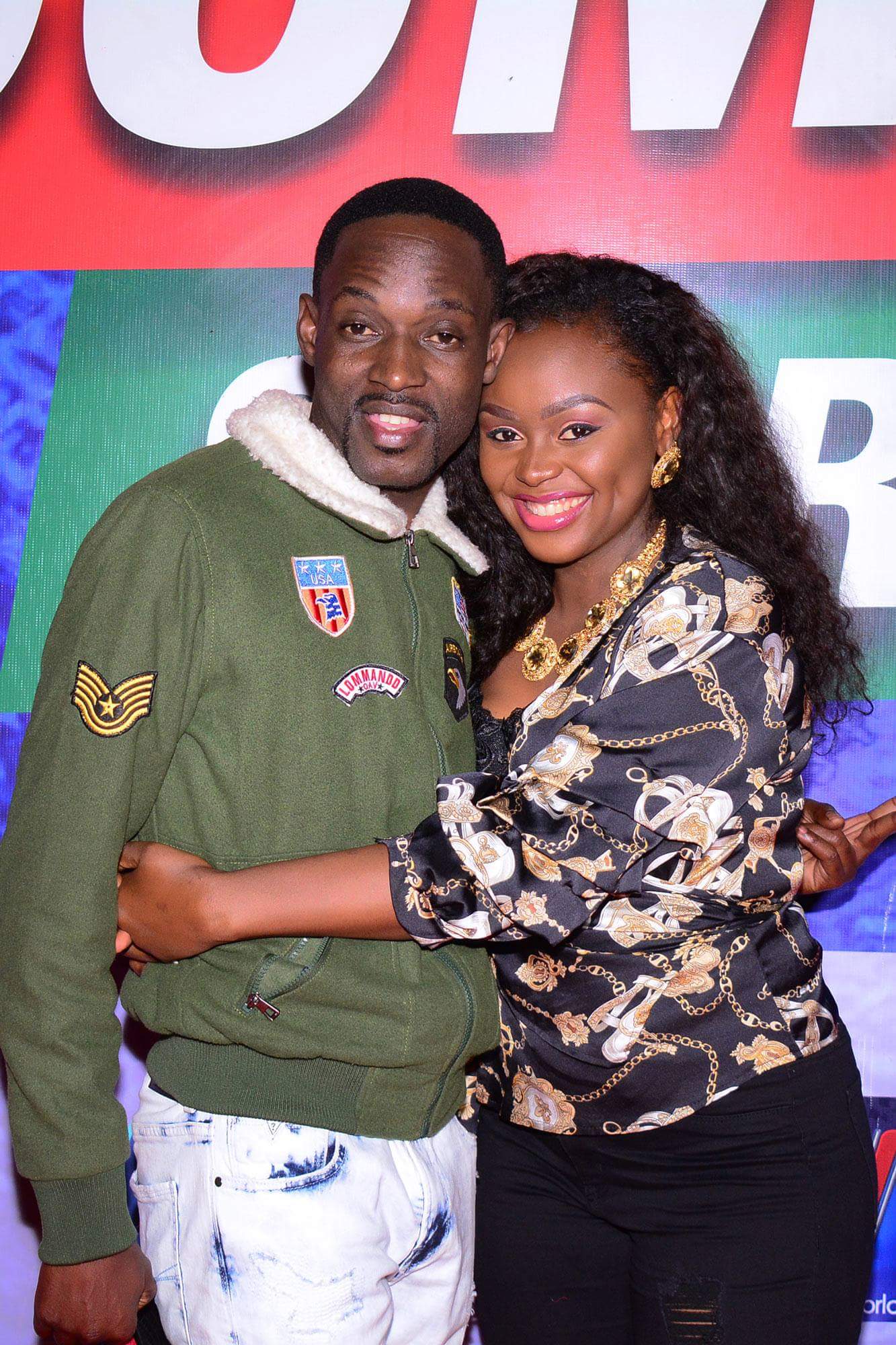 Photos by Nelly Salvatore