MBARARA – In a bid to curb down sexual harassment in institutions of learning across the country, Speaker of Parliament Rebecca Alitwala Kadaga assigned a team of nine MPs to traverse the country to collect information on cases of sexual abuse and harassment among students.
It follows a concern raised previously on the floor of Parliament by female youth, Anna Adeke concerning sexual harassment that was reported in St Lawrence School and Kibuli.
On Tuesday, the committee was in Mbarara where it visited schools like Mary Hill Girls and Mbarara University of Science and Technology (MUST).
Speaking to one of the committee members also Western youth MP, Mwine Mpaka, he said the findings will as well cause the enactment of a law on sexual abuse.
"We shall come up with clear recommendations to Parliament because it is going to result into enacting a law to fight this vice in institutions of learning," said MP Mpaka.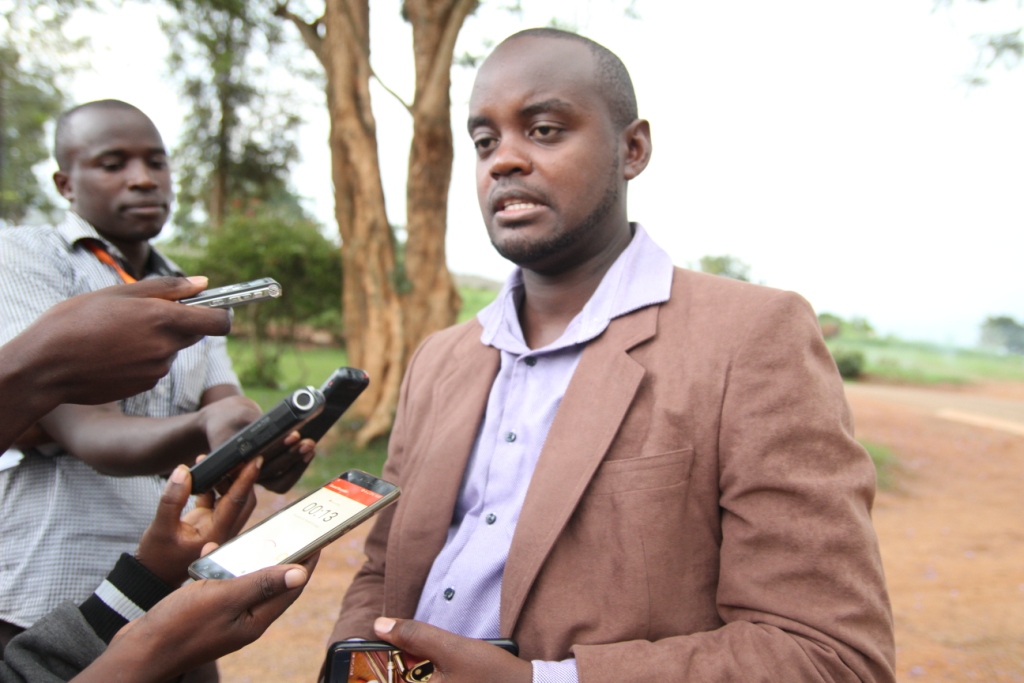 The Acting Chairperson for the committee, MP Kisa Stephen who represents Luuka South in Parliament, noted that the findings on the evidence card testified that 'sex for marks' is high in most of the universities. The same applies to the issue of impregnating pupils and students especially in Eastern Uganda where the committee began its nationwide exercise.
"In some of the universities where we have been, there was a confession of sex for marks. It is normally under mutual consent between the student and the lecturer," the legislator said.
"And in another institution, we found four girls who were pregnant in the dormitories while in another one, two girls were sleeping normally with a security guard of the school – in Eastern Uganda," he added.
He said that many students are sexually abused but do not come out to report the culprits because of stigmatization.
"Most universities have a reporting mechanism for such cases but usually abuse is reported after the failed relationship. That's when a student stands out to report a lecturer," he said.
Kisa says major challenges are largely in Primary schools, pointing out Eastern Uganda where findings indicated the highest levels of silence.
"Remember these are young people who can not talk when the culprits intimidate them," he said.
However, the committee was pleased with Mbarara University of Science and Technology being the only institution with a sexual harassment policy which was enacted in 2010.
MPs advised the university administration to amend the policy so it addresses the mutating nature of sexual violence.
The university Deputy Vice Chancellor in charge of Academic Affairs, Dr. Nickson Kamukama testified that a lecturer was advised to resign in 2017 after being reported by one of the students for texting her sexually laced messages on WhatsApp.
"At MUST, we have not heard many cases concerning sexual harassment except in 2017 when a lecturer was reportedly luring a student into sex. His services were terminated and the girl successfully completed her course and graduated," said Dr Kamukama.
The matter is still before court.
Dr. Kamukama added that sexual violence crosses to families, and thus appealed to the committee to dig more information before passing the law.
"If this vice can cross to our homes, then what about students here? Remember we are dealing with old people," he said.
Today, Wednesday, the committee is in Ntungamo district and will be in greater Bushenyi on Thursday to assess the situation of sexual violence in schools and universities.
The committee was given two months to submit the findings in a report on the floor of Parliament.