The President of Uganda also the National Chairman of the National Resistance Movement (NRM), Yoweri Kaguta Museveni, has urged the people of Serere County to vote for politicians who are able to solve their problems.
He explained that many Ugandans are beginning not to understand the true meaning of politics and they have now resorted to politics of identity which is very dangerous to the country.
To say this, President Museveni was Tuesday campaigning for the NRM flagbearer, Mr Philip Oucor, ahead of Serere County By-Election on Thursday 23rd February 2023. The President held campaigns in two venues; Ocaapa Town Council and Serere District Headquarters.
"Politics is like food, food is good but you must know what food to eat and how to eat it. Otherwise, the food itself can be a problem if you don't know how to eat it. It can even choke you and kill you and I can see that in Uganda people are beginning not to understand what politics is. They miss out on things; -this is my friend, this one is from my religion, tribe or from my clan. Politics is not about those things," he said.
"Politics is about solving people's problems and solving them truthfully and sustainably and this is what NRM is about. Of course, the problems are so many, you may not solve all of them at the same time because solving them at the same time is also a problem since you will not manage."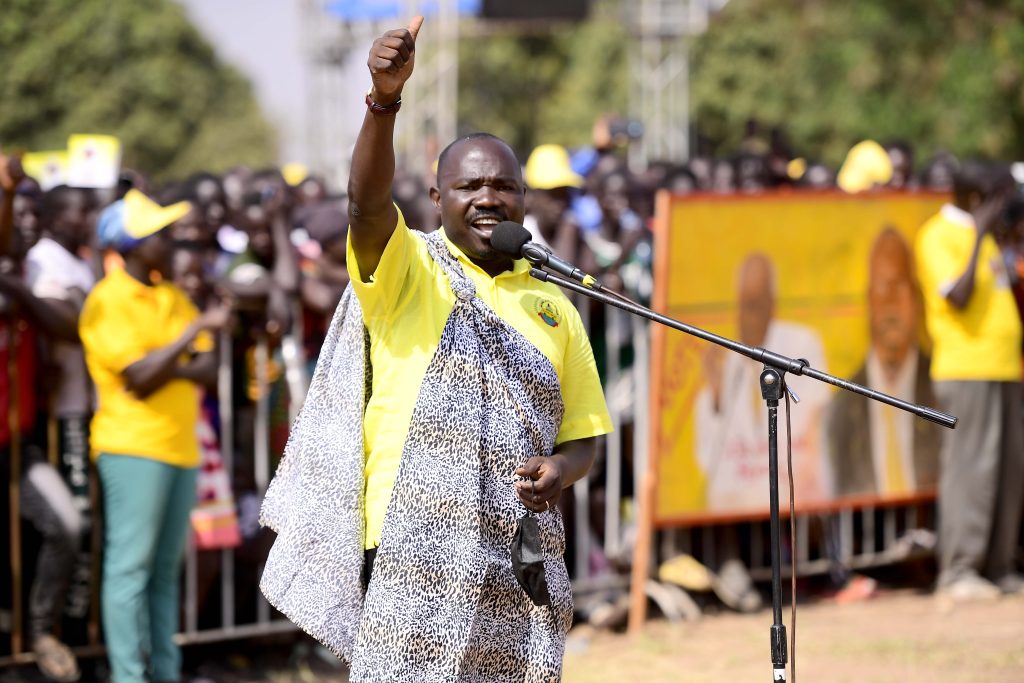 President Museveni also warned Serere residents against politicians who give them peanuts in exchange for their votes, saying that these are their enemies and they do not solve their problems but instead they blindfold them.
"If a politician gives you Shs2,000 and he or she goes to Parliament for five years, how will the Shs2000 help you," he wondered.
Commenting on the issue raised by one of the leaders that there are some concentrated NRM members and dilute ones, the Chairman of NRM pointed out that this was a false categorization.
The President quoted from the Bible the laborious who reported early to the field and those who came much later in the evening and yet were all paid the same wages generating complaints from those who reported early in the morning.
He further cited St Paul who persecuted the Church but later after conversion did more work than the early disciples. The Chairman clarified that once you are a member you are equal members.
"In the Kingdom of God, there is no young or old. That is the message of Christ. Jesus said that we shall know them by their fruits which is similar to that of NRM. 'Edeke' be with you." he stated.
"Support Philip Oucor, if he doesn't perform, it's not the end of the world, we will replace him."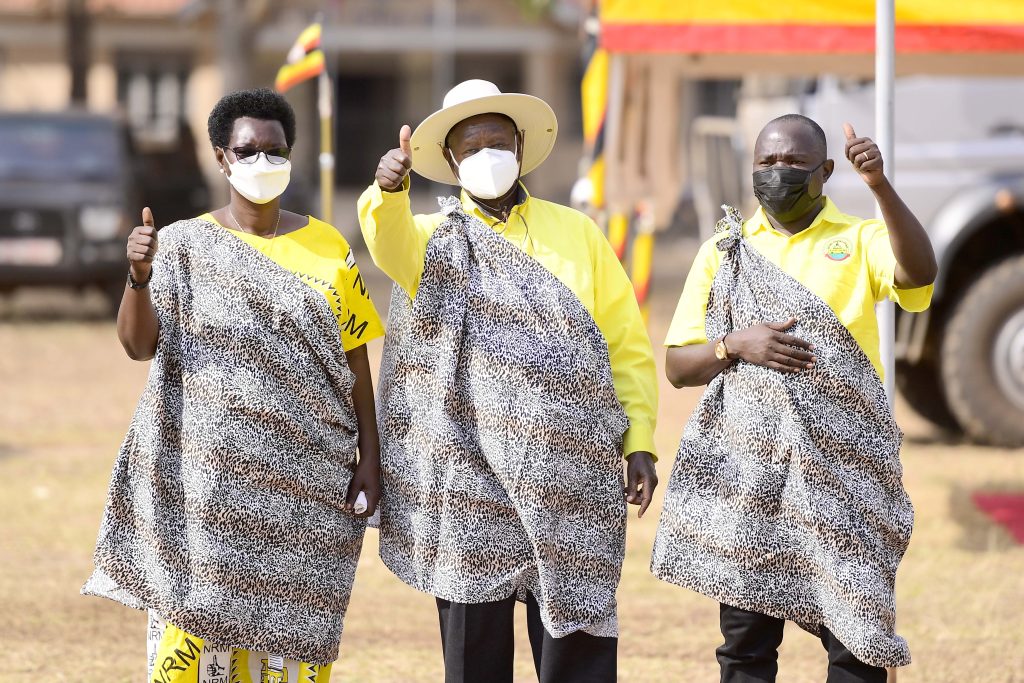 At the same campaigning event, the State Minister for Fisheries also Serere Woman MP, Hon. Hellen Adoa, informed the President that before, Serere was a strong ground for the opposition but when NRM managed to uproot Forum for Democratic Change in the area, the whole Teso region settled for the ruling party.
"Serere is now full of NRM, we are now taking charge of this district. Let us support NRM, lets us not give our votes to the opposition. For you to vote the opposition means you are again replanting the garden we had already cleaned. Don't accept the opposition to deceive you," Hon. Adoa said.
The NRM Director In-charge of Mobilization, Cadre identification, Recruitment and Placement, Ms Rosemary Nansubuga Sseninde, thanked the President for the great job he has done in transforming Uganda.
"I pray to God to continue giving you wisdom and good health. Your Excellency, thank you for the support you have extended towards this by-election. This campaign has not been an easy one, but we want to thank God, Your Excellency we have done it the fighter way, that is the strategy we have applied to ensure that NRM is recognized and people appreciate that NRM is bigger than all of us. I also want to thank the people of Serere for standing with their flagbearer. We are optimistic that God will not let us down, we shall win this election," she said.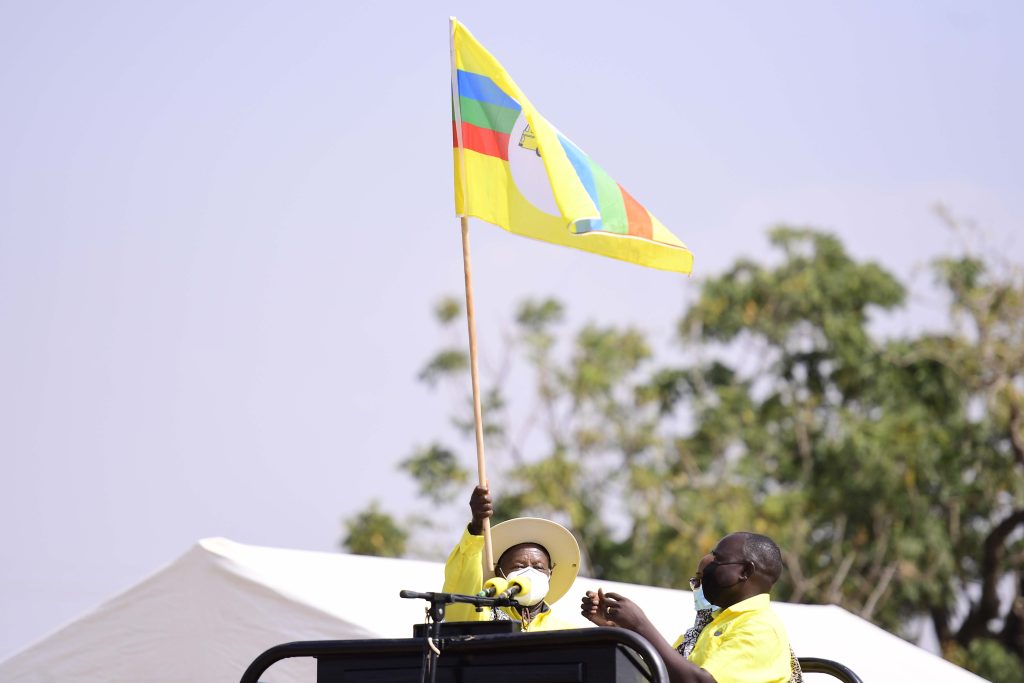 On the other hand, the NRM Chairperson- Serere, Mr Michael Olobo, thanked the people in the district for loving and voting for President Museveni in every general election.
"Your Excellency, we want to appreciate you for the NRM Manifesto which is very rich and takes into account Teso issues. Thank you for that Manifesto and the people of Serere are very happy and passionate about that manifesto."
Meanwhile, over 300 opposition supporters mainly from FDC and National Unity Platform (NUP) crossed to NRM during the event.
The Serere County Parliamentary seat fell vacant following the sudden tragic death of MP Bishop Patrick Okabe who perished in a motor accident on the 19th of December 2022 along Mbale Tirinyi Road.