Senegal President Macky Sall has underscored the need for Uganda and Senegal to strengthen their bilateral cooperation in the areas of trade, security and intelligence among other sectors.
"What does Uganda produce in excess so that it can export it to Senegal? For example, in Senegal, we import things from New Zealand and Brazil. We import powdered milk from these countries. We need to see how we can come and buy your milk," Macky Sall suggested.
According to the Dairy Development Authority (DDA), as of 2021, the country's overall value of marketed milk stood at approximately $850 million (Shs 3.1 trillion), which is 80.2% of the total milk produced.
Milk production in the country has since increased from 2.5 billion litres in 2018 to 2.8 billion litres in 2020, a rise attributed to the expansion of milk collection centres across the country.
Meanwhile, the Senegalese President also informed his counterpart that they produce a lot of things in Senegal, "we produce a lot of groundnuts, we don't know whether Ugandans like groundnuts. There are, therefore, a lot of possibilities to exchange ideas. In the world and Africa, there are many subjects we can cooperate on, including security. Uganda exports security in many places. It can be made a valuable export product."
The visiting Head of State was in the country on a two-day official visit at the invitation of President Yoweri Museveni.
Before he bid farewell to his Senegalese counterpart, President Museveni showcased the different dairy products produced in Uganda including; milk, yoghurt, butter and others to the visiting President in a bid for possible export market opportunities in Senegal.
Museveni informed his guest that Uganda is gaining some prosperity in many sectors such as; Agriculture, Industry, Services and ICT partly because of trading with neighbors like Kenya, Tanzania, Congo, Burundi, Tanzania and Rwanda, adding that the prosperity of those countries also depend on trade with neighbors and the volumes of regional trade is much bigger.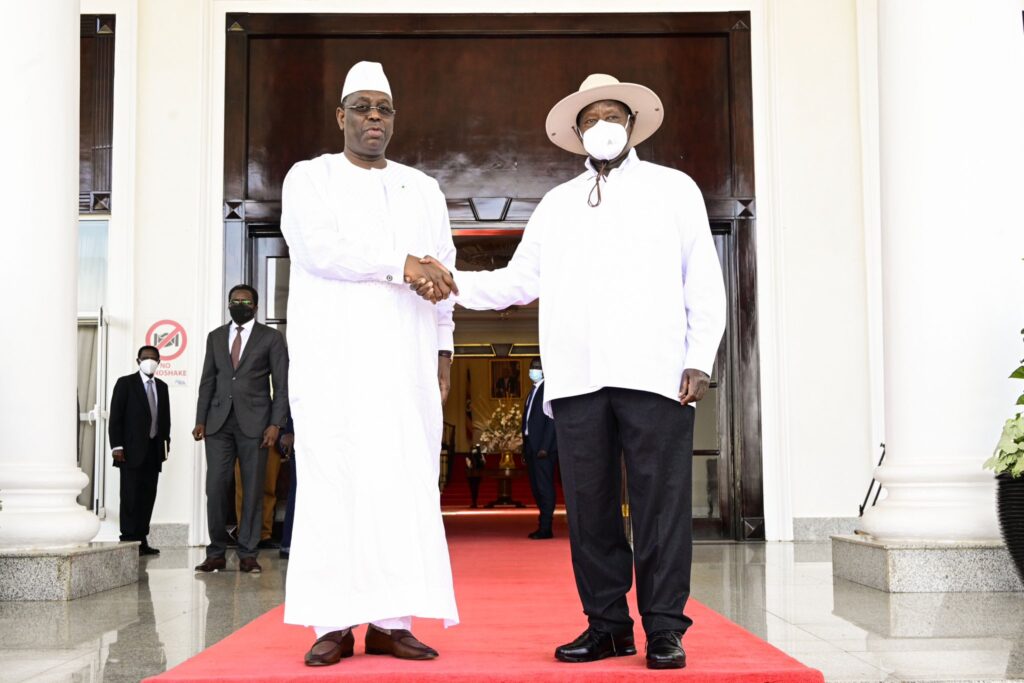 He suggested key areas of cooperation between Uganda and Senegal namely; Trade and Commerce, Technical cooperation, cooperation in political and diplomatic affairs of Africa.
"And you cannot say Senegal will do well if much of west Africa is in chaos or Uganda will do well if the rest of Eastern, Central Africa and the Horn of Africa are in trouble," President Museveni noted.
By Midday, the Senegalese President was seen off to Entebbe International Airport for his departure.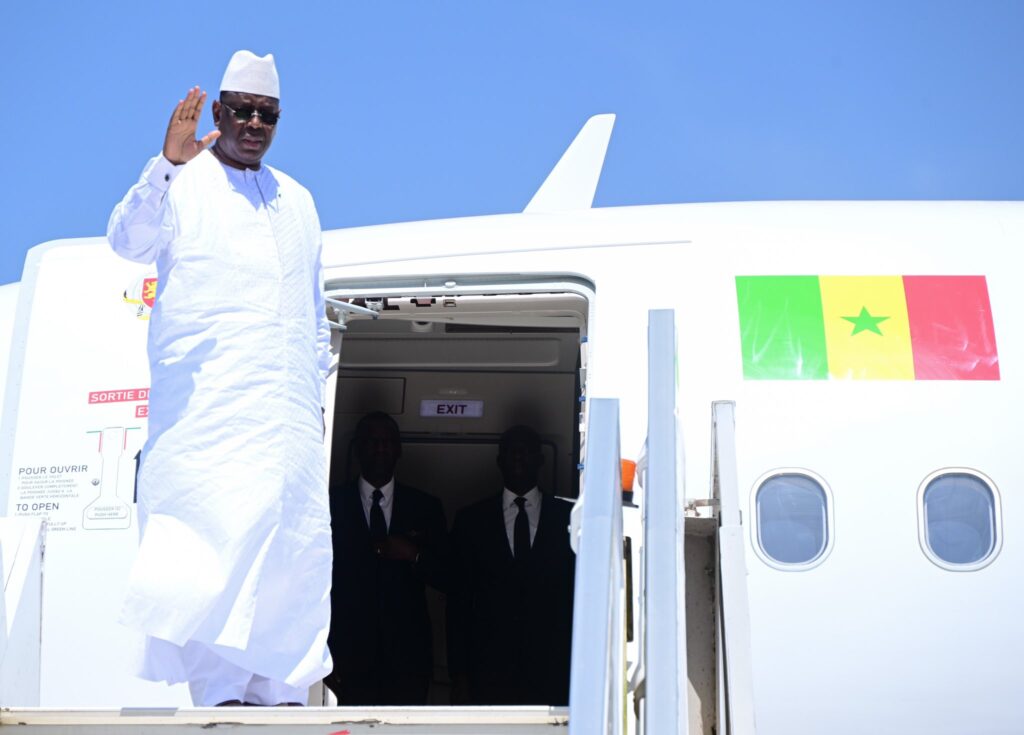 The meeting was also attended by the Foreign Affairs Minister, Gen. Jeje Odongo and other senior government officials.
His Excellency Macky Sall becomes the second Head of State to visit Uganda and hosted by President Museveni in less than 14 days after that of Iranian President H.E Dr. Ebrahim Raisi on Wednesday last week.