Self-enthroned Ankole King, Umar Asiimwe Rubambansi Ntare VI has been disowned by his family members and banned from setting foot at their Rwampara home which also served as his palace.
This was revealed Sunday during a press conference addressed by Idrisa Kaweesa Igumura Kitobobo at his country home in Rwampara, Mbarara district.
Kaweesa, father to the self-proclaimed King of Ankole, Asiimwe announced that  he has taken over the palace at Itaaba which was previously used by Asiimwe and his loyalists.
The decision to disown the 'King' stems from events of December 31 last year when a family had a meeting turned into a brawl, leaving both Kaweesa and his son Asiimwe injured.
Asiimwe sustained an injury on his left eye while the father was stabbed on the arm. The former was rushed by Police to Mbarara regional referral hospital and later moved to Mayanja memorial hospital where he regained his full sight.
He would later file assault charges at Police Central Police station against his father.
However, his father rubbished the assautkt allegations made by Asiimwe and instead told reporters that it was his son together with a group of unknown men who attacked him (Kaweesa) and attempted to kill his brother, sisters and other members of the family in Rwampara.
Kaweesa alleges that Asiimwe plotted to kill all his relatives in order to take all the belongings.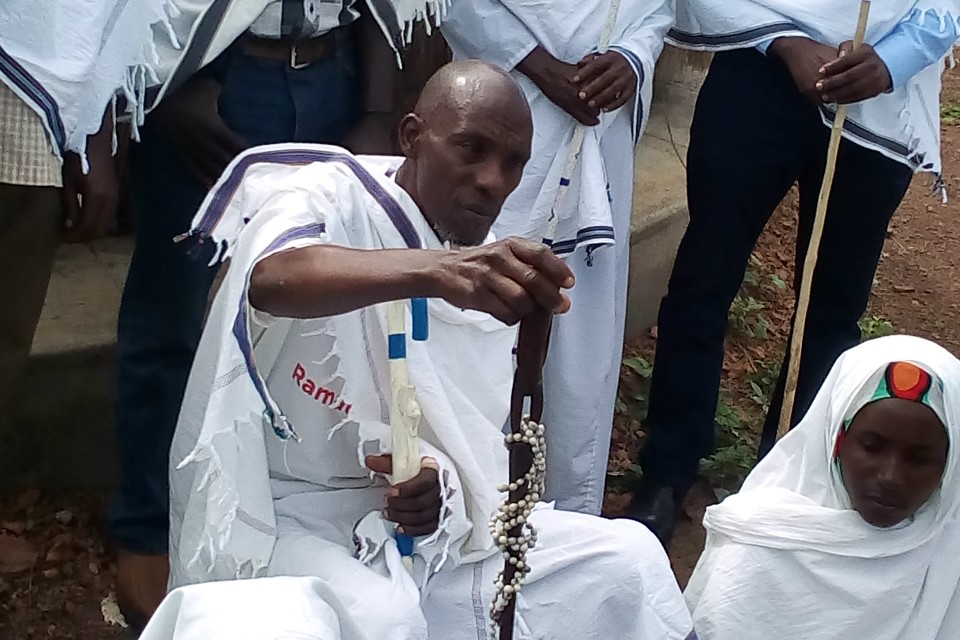 "He claims that this land belongs to him but this is a family land so he doesn't want see his young brother or his sister. He only wants the whole of this property here," Asiimwe's father told reporters.
Asiimwe enthroned himself as King (Omugabe of Ankole) on 22 October 2017 at the kingdom palace located in Itaaba Kyabanyoro, Rwampara County in Mbarara district.
He also instituted a Cabinet, naming Prof. Venansius Baryamureba as the Prime Minister and denouncing Enganzi George William Katatumba on the lineage of Omugabe Barigye.
However, Kaweesa says Asiimwe is an impostor and that his self-aggrandizement traits are contrary to what he had assigned him to do. He accused him of breeding conflicts between Ankole and the government.
"I sold my Fuso lorry to buy this land where we are staying and I left him here as a caretaker because I am always not around most of the time, but he now boasts and calls himself a King".
"I only appointed him as a prince because he was the nearest son to me. Portraying himself as a King has created a bad image from the side of government," said Kaweesa.