Sankara Foundation in conjunction with the Ruparelia Foundation is set to host Hollywood Movie actor and writer, Mark Anthony Williams to train and inspire children into the movie industry.
Thomas Sankara the founder of the foundation noted that the organization currently cares for the neglected, homeless disabled and refugee children across the country working hand in hand with UNHCR and Veterans Cooperation.
"We have been trying to help children in which ever way we can to empower them discover themselves, finding what they can do that they didn't know. Most of the children go to school, they have to write but here we make them handy, we teach them how to do fashion, drawing, painting, playing football, music, dance and drama and we work hand in hand with the Kampala Kids Theatre," Sankara said.
Sankara said that I bide to advance the movie talent among the children, the organization has partnered with Ruparelia Foundation to host Hollywood movie actor, Mark Anthony Williams.
"We are happy to announce that together with the Ruparelia Foundation, we shall be hosting him into the country to help the children develop their talent in theatre and movie directing.
Mark Anthony Williams was born on January 9, 1970 in London, England as Mark Anthony Neville Williams. He is an actor and writer, known for Grey's Anatomy (2005), Saved by the Bell (2020) and Launchpad (2021).
He appreciated Rajiv Ruparelia for offering support to the foundation by buying an Art piece made by the children at the foundation.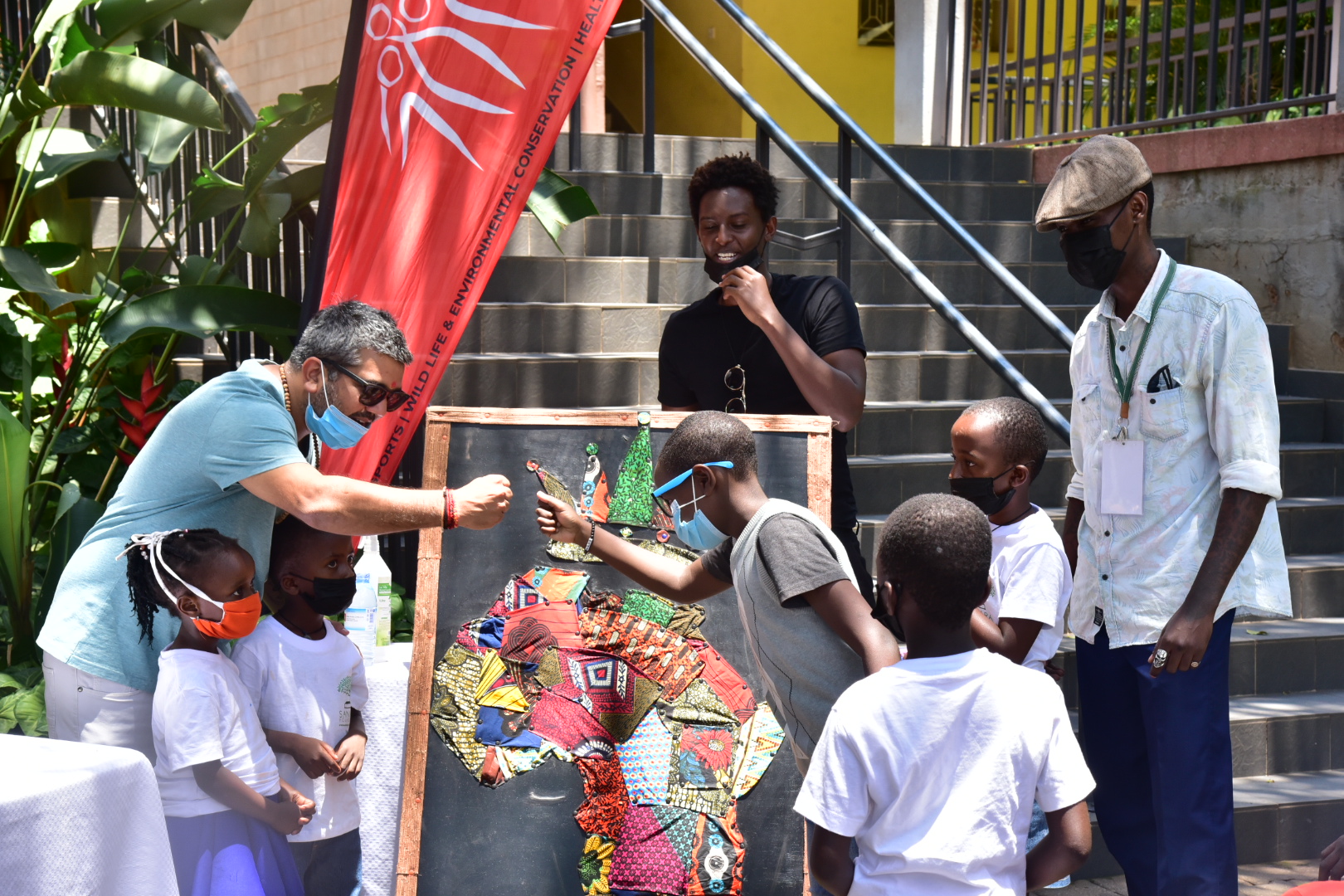 "It's a good thing that Rajiv has chosen to be part of us by supporting the children develop their career through art by buying one of the pieces and he has offered to give us space to do all our art work at his hotel while we showcase what we do," Sankara said.
Rajiv paid off the art piece made by the at Sankara Foundation at a sum of USD1000 in support of their talent.
"I am honoured to receive a paint which was painted for me by the kids, what inspired me is that its not Sankara doing it but he has trained the kids to do it which means that he is transferring the skill to the next generation," Rajiv said.
Rajiv said that it is good to keep the next generation with diversified skills, which will help them earn a living and boost the country's economy.
The business man noted that the Movie actor, Mark Anthony is coming at a time when the country's movie and film industry is growing which will be boosted by training and nurturing the young generation into the sector.
According to Sankara, the movie actor will be hosted into the country as soon schools are opened to allowing for the gathering of children in big numbers.