Rwandan artist Mike Kayihura is set to headline his first international performance at the Kampala Serena Hotel on June 24, 2022.
The Rwandan storyteller, RnB singer and songwriter will feature some of Uganda's finest stars at a show dubbed: "A Night with Mike Kayihura".
Popular for promoting the "Kinyatrap" style of music, Kayihura is best known for his biggest hit "Sabrina" and albums "Zuba" and "Barely Mixed".
He will feature some of Uganda's top performing acts such as King Saha, Joshua Baraka, among others.
The show is organized by Malembe Lifestyle whose most recent highlight was 'Fireboy Live in Kampala'.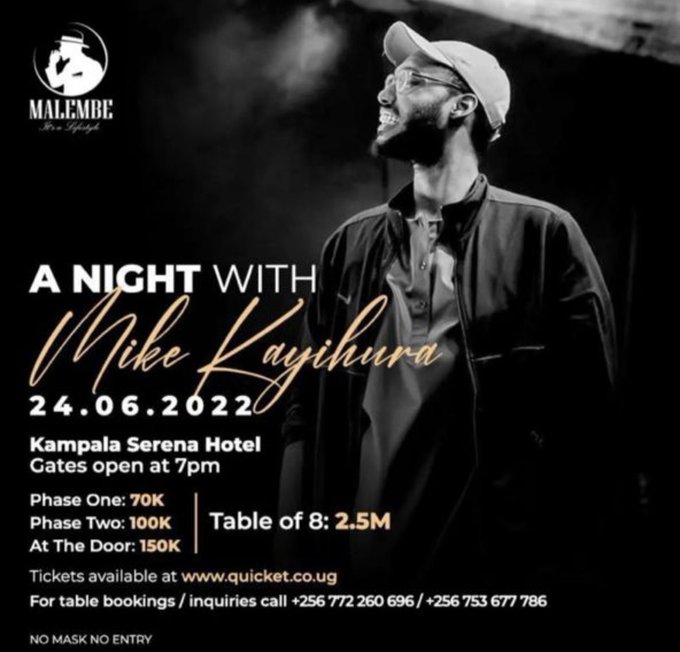 Kayihura, 28, was trained to sing and write songs in Ethiopia.
He hails from Kigali, Rwanda.
His passion for singing started at the age of 13 at Christ's church's choir in Gacuriro.
He first started as a keyboardist and a singer to a mixture of classics like Bob Marley covers.
His career as a singer started after the release of his first song, "Let your worries go" produced by Barick in the year 2014.