The first ever Russia-Uganda business forum is underway in Kampala as a way of boosting trade between the two countries.
The fruitful event held at Golf course Hotel in Kampala from November 7th to 13th has attracted investors and business men from Russia, Uganda and members of the Russian Coordination Committee for Economic Cooperation with Africa (AFROCOM).
This follows the Russia-Africa Summit held in Sochi in October 2019 which emphasized the importance of strengthening trade relations between Russia and Africa.
While giving remarks at the event, the Minister of State for Foreign Affairs Regional cooperation, John Mulimba said that during the Summit in 2019, President Museveni held discussions with President Putin and a number of issues were raised including a call on Russian investors to come and invest in various sectors in Uganda.
"I am very pleased that the Russian Federation has taken this bold step to follow-up and implement the commitments which were made by our leaders in Sochi particularly to strengthen trade relations with Uganda. This Mission is therefore very crucial as a tool to implement the Sochi Summit outcomes," Mulimba said.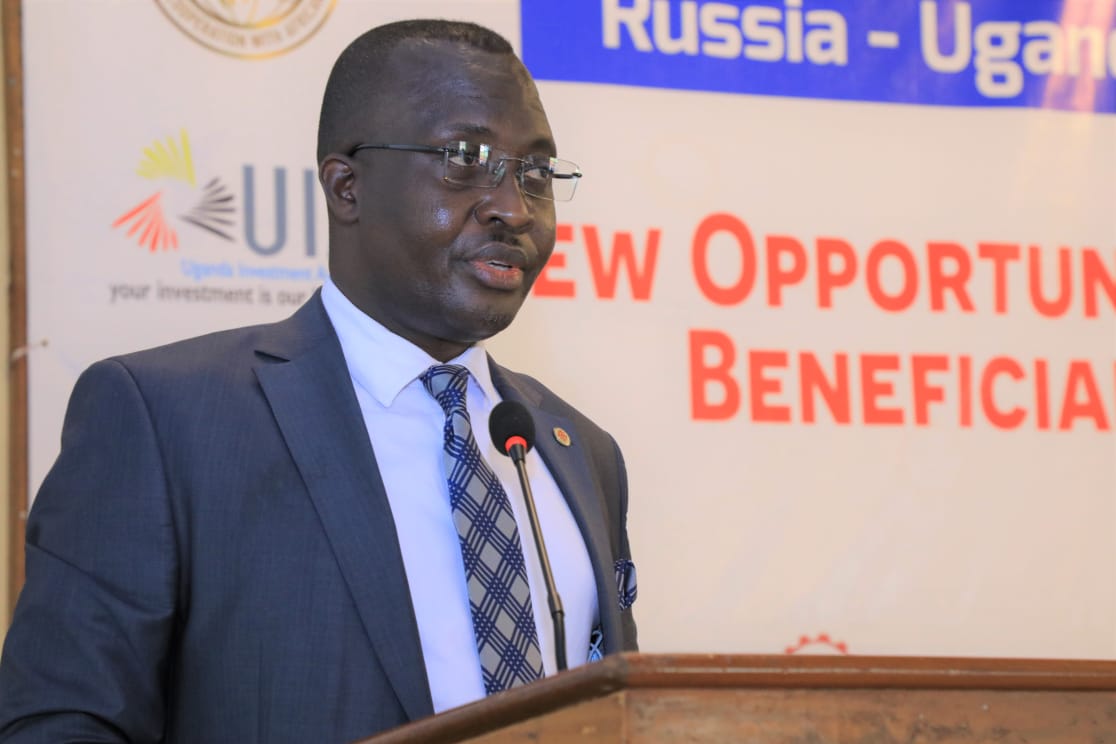 Mulimba said that through the AFROCOM Center for Entrepreneurship, Ugandan business community will now interface with their Russian counterparts much easier than has been the case.
Mulimba noted that the interface in turn should result into increased trade between the two countries.
"I am confident that AFROCOM will enable Ugandans to access quality products, affordable and appropriate technologies from Russia. In addition, it is my sincere hope that AFROCOM will provide the much-needed information about Russian market for Ugandan products," Mulimba noted.
Mulimba assured the guests of Uganda's enormous investment potential with opportunities in agro-processing for instance fruit juices, dairy products, tourism and hospitality, oil and gas, pharmaceuticals among others.
The Embassy is collaborating with stakeholders in Uganda like the Uganda Coffee Development Authority who have always sent representatives to participate in promotional events organized by the Mission. This could also be the reason why the coffee exports have gone up and more Russians are now showing interest of buying coffee directly from Uganda.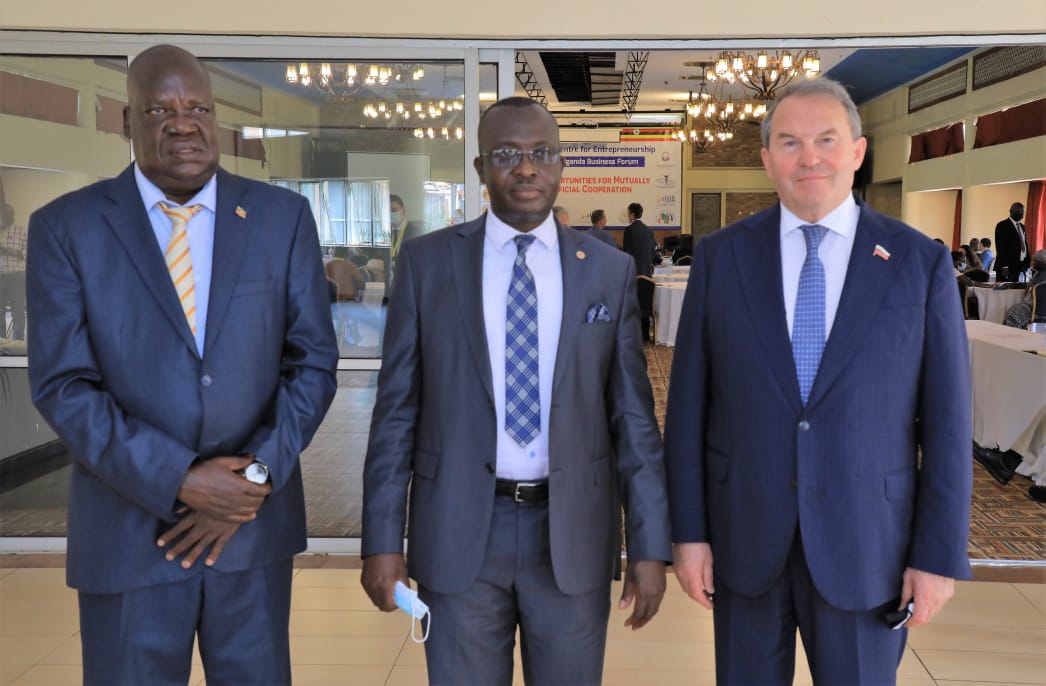 On his part, the Uganda's Ambassador to Russia, Johnson Olwa said that the Mission is working with AFROCOM which is the Coordination Committee for Economic Cooperation with African Countries.
AFROCOM Chairman is Senator of Russia Mr Igor Morozov who has been mandated to promote economic relations between Russia and Africa and was present during the event.
"A decision was made that Russian Trade Centers be opened in all the African countries and Uganda was chosen as the first country to have this implemented," Olwa revealed.
He noted that AFROCOM has already opened offices in Uganda and the Executive Director is Dr. Stanislav Mezentsev.
He added that the Mission is currently visiting Governors and Chambers of Commerce and Industry of the different Regions and Federations in Russia, informing them about the enormous trade, investment and tourism opportunities in Uganda and calling upon them to take advantage of the Russian trade center that is going to be opened in Uganda to exhibit their products.