It's no longer news that the Ugandan roadside snack 'Rolex' has ceased to become a delicacy for suburban dwellers who are often financially constrained to afford a decent meal. Over the last one year, not only has the Rolex made its way to the menus of uptown restaurants and cafeterias but its has also received endorsement from international media.
In fact, CNN recently ranked Uganda's rolex as the fastest growing new African fast food and later got acclamations from other news outlets the BBC and CGTN .
On Sunday, hundreds of Kampalans descended onto the Uganda Museum grounds for the second edition of the Kampala Rolex Festival. It was an event of colour, savoury, fashion, entertainment and culinary diversity with locals and foreigners feasting on different tastes of the Rolex.
The Rolex, simply explained, is prepared by rolling together chapati(s) and omelette spiced with vegetables (sliced tomatoes, onions and cabbage). The snack which takes utmost 5 minutes to prepare goes for about Shs. 2,000 and can be easily accessed at roadside stalls across Kampala and other urban towns in the country.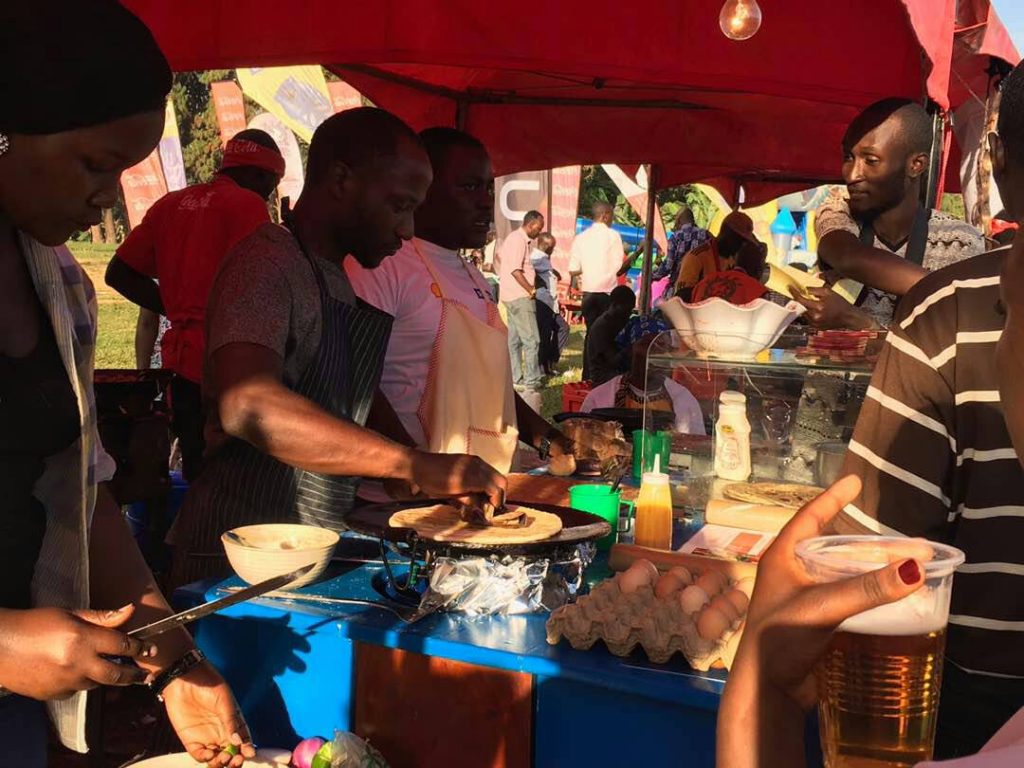 The annual rolex festival which was launched in 2016 by the Ministry of Tourism to promote Rolex and Uganda's culinary culture has since become a popular calendar event evidenced by Sunday's attendace.
The museum grounds were filled with hot skillets that never got off the fire due to the large demand. While many had anticipated a taste they are akin to, the festival offered a range of flavors including 'Chicken Rolex'.
The Uganda Wildlife Authority (UWA) boss Andrew Seguya and TV presenters Douglas Lwanga and Andrew Kyamagero were among those that put their cooking skills to show in making the Rolex at the fest.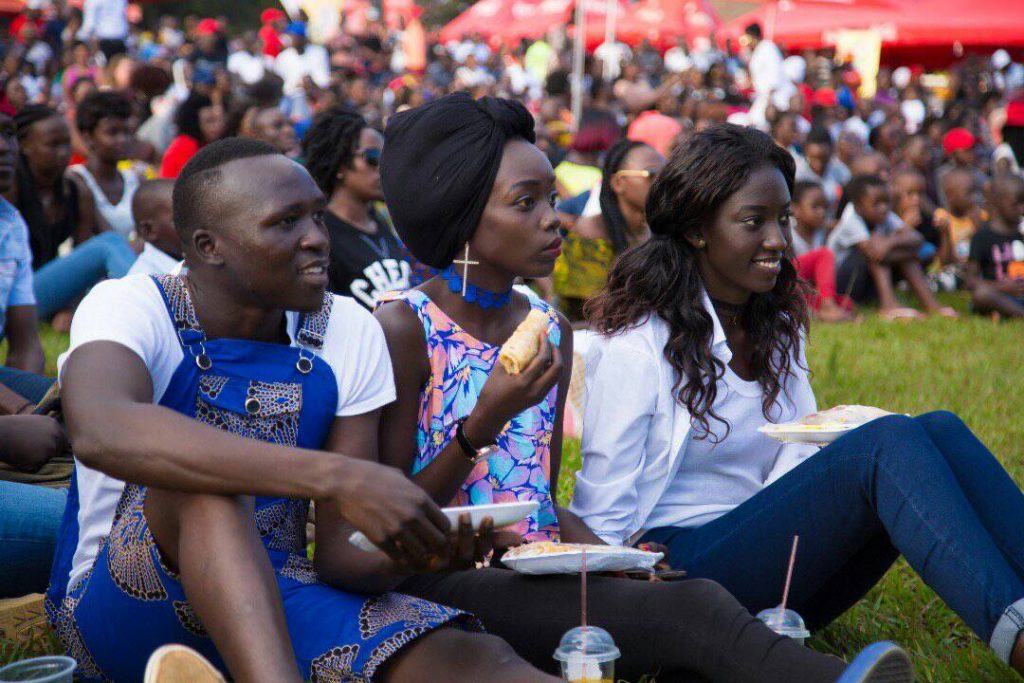 Beside the Rolex, those who attended got plenty other options of street food to choose from including barbeque along with a variety of soft drinks.
Kids had a play area to keep them busy.
At dusk, the revellers were entertained by artistes including Co-sign, Undercover Brothers, Fille and dancehall sensation Vampion who performed his hit 'Sika'.