The Private Sector Foundation Uganda (PSFU) will construct a 12-storey multipurpose complex building under the Enhancing Growth Opportunities and Productivity of Women Enterprises (GROW) project.
The $10m (about Shs37,553,090,000) project, announced by PSFU Project Director Dr Ruth Biyinzika Musoke, during the Annual General Meeting held at UMA Showgrounds last week, is funded by the World Bank.
Part of the funding has been earmarked for constructing and equipping the Women Entrepreneurship Training Centre at PSFU to provide access to training, business development services, ICT and digital access points, and production-related services, including workspaces for women.
The large multi-purpose service and production facility is intended to boost women's enterprise productivity. It will also include; breastfeeding, childcare, and safe referral facilities.
PSFU will be implementing some components of the World Bank-funded GROW project on behalf of the Ministry of Finance, Planning and Economic Development (MoFPED, with the Ministry of Gender, Labour and Social Development (MSLDG) being the overall coordination Ministry for the project.
In this regard, a consultant will be hired by MGLSD to develop detailed designs for the building to enable the early commencement of procuring contractors to undertake these civil works.
The project is aimed at increasing access to services that enhance the transition of female-owned businesses from micro to small and from small to medium enterprises.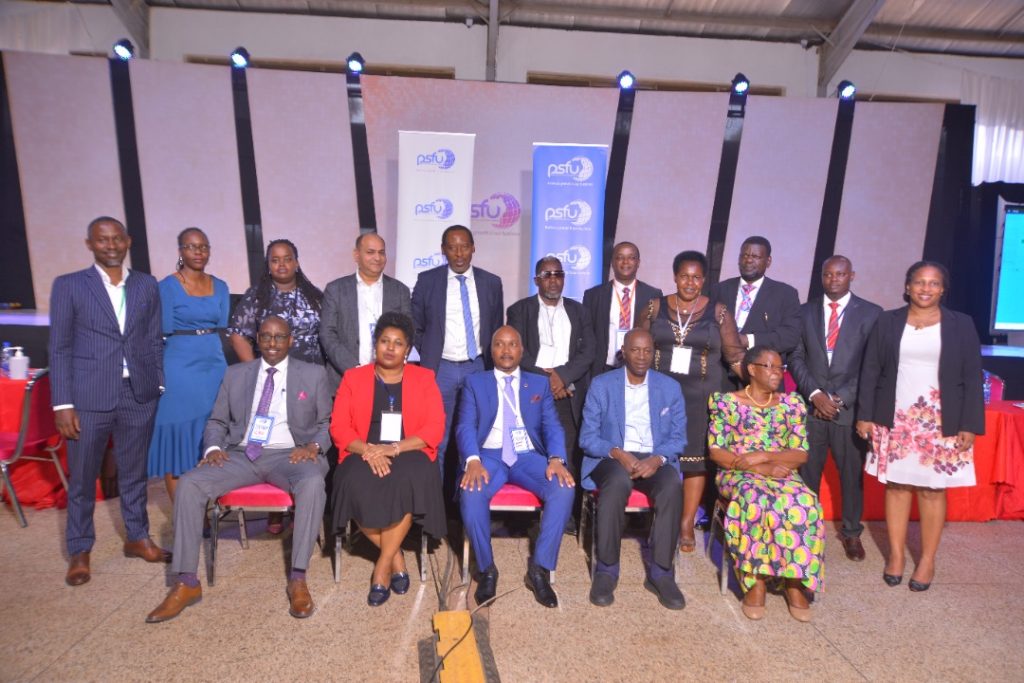 The complex
The detailed brief of the office building will consist of 12 storeys. It will be built on Plot 43, Nakasero Road in Kampala city and shall house the Women Enterprise and Productivity Center.
It will have a multilevel basement parking 2 levels to cater for at least 150 cars; 4 Entrepreneurship training rooms (250 people, 100 people, 50 people& 15 people); 2 Computer rooms and ICT training Hubs (200 people & 80 people); Auditorium for 600 people and One stop business centre for services like URSB, URA, UIA, Banking, NIRA, NITA & KCCA.
It will also have floor/offices for women's associations in Uganda in all sectors; education, trade, manufacturing, media etc; Women Business Resource Centre; Women ICT Centre; a Floor for an Exhibition showcasing products done by women; GROW financing facility for women; Small & Medium Enterprise Promotion Unit; Business incubation and Advisory Centres, Coaching and Mentorship; Day Care Centre; Breastfeeding centres; Restaurants and food courts and Washrooms.
According to the plan, the existing structures; the main office building, the CEDP building, the resource centre and the kitchen are to be evaluated separately and recommendations made as to whether facilities can be retained and upgraded or need to be completely replaced.
"However, for better planning, the structures are likely to be demolished but putting into consideration the demolition fee charged by KCCA," PSFU noted.