The Chairman of Private Sector Foundation Uganda (PSFU), Humphrey Nzeyi, has commended the Ministry of Finance for taking into consideration the recommendations made by PSFU in budgeting.
He urged Ramathan Ggoobi, the Permanent Secretary/ Secretary to the Treasury, Ministry of Finance Planning and Economic Development (MoFPED), to focus the next budget on railway transport, energy distribution and policies that reduce the cost of capital.
Nzeyi was Thursday speaking at the 6th Annual MOFPED – NTV Economic Summit at Serena Conference Centre. The summit focused on the strategies for stabilizing Uganda's economy amidst global uncertainty.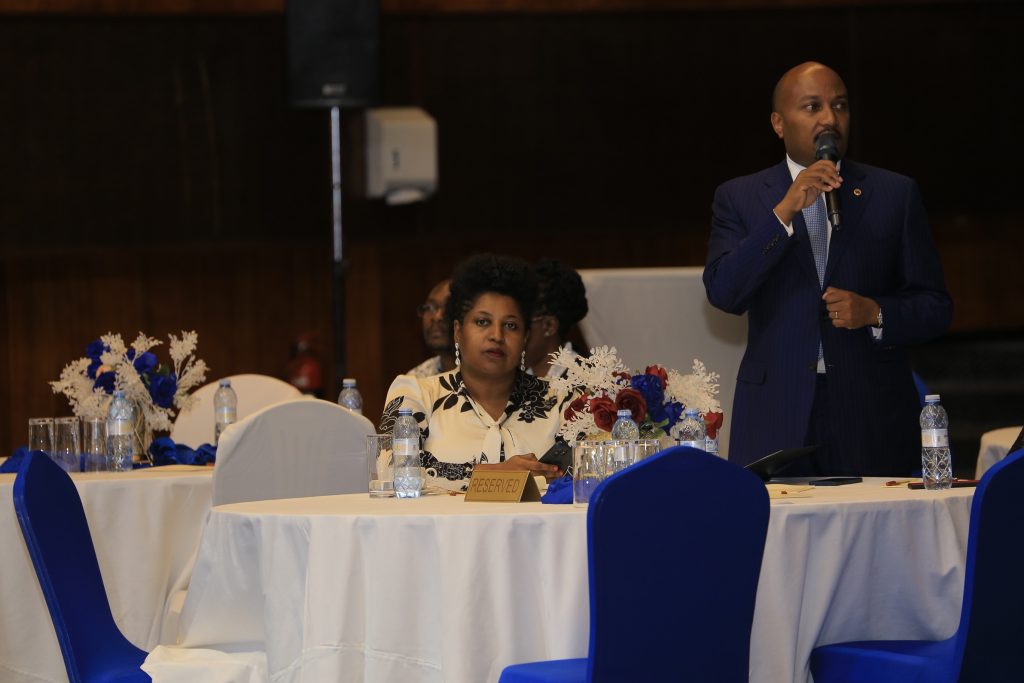 "The first area is electricity. Uganda is one of the few countries that do have excess electricity, it is a great thing. But now we have to focus on the distribution and the quality of electricity. Our manufacturers need better quality, electricity, and also we need access to three-phase power in rural areas so that we can have agro-industry in rural areas," he said.
"The second area is transport. I'm very happy that you spoke about the railway that is something that we need, both the Standard Gauge Railway and the Old Metre Gauge Railway, doing that will bring down the cost of transport from the sea from about $129 per tonne, currently, to around $15, 40& $60."
He said in some cases, transport accounts for 45% of the cost of goods in Uganda when it should be around 10%.
"The third area is the cost of finance. We are happy that the government has invested 1.5 trillion shillings into the Uganda Development Bank. What we need now is easier access to financing," he stated, adding that development financing should have different criteria from commercial bank financing.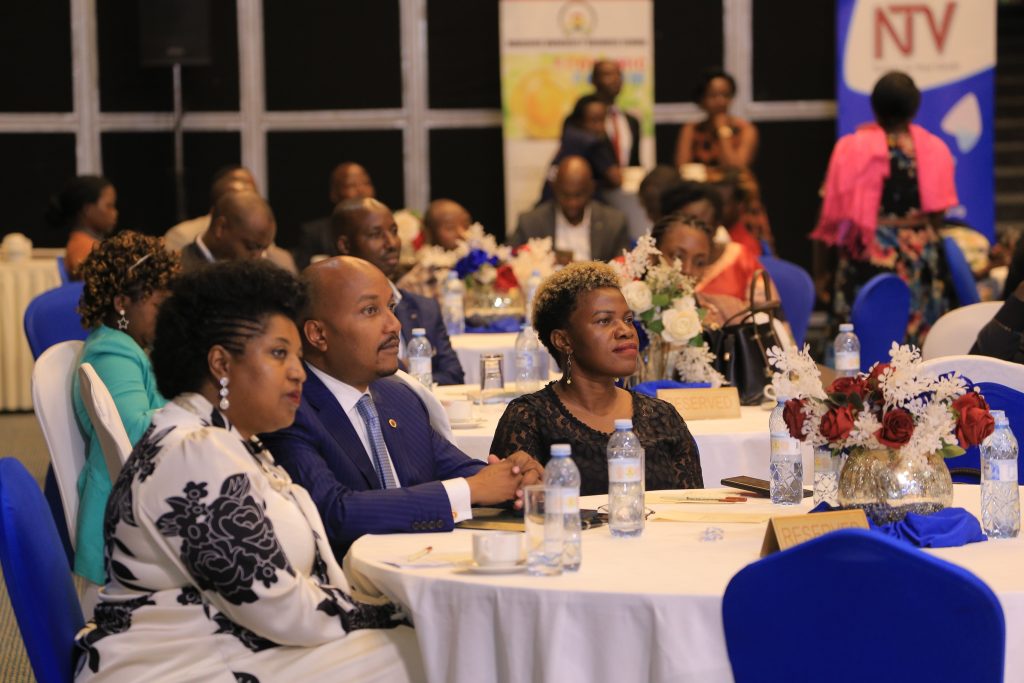 Nzeyi said PSFU, the apex body of the private sector in Uganda, has about $283 million worth of projects under management and those projects are really about skilling, training and creating jobs.
"[Together] with Young Africa Works, we aim to create about 300,000 jobs over the next few years. With our recent project SDF, we have trained over 100,000 Ugandans directly and about 800,000 indirectly."
In his speech, Ggoobi said that Uganda's economy is in a stable state even when it is faced with several global, regional and domestic shocks like the Ukraine – Russia war, climate change effects and the Ebola virus.
According to him, Uganda's economy has always been resilient and continues on its recovery path and this is not by good luck, it's on account of good economic management.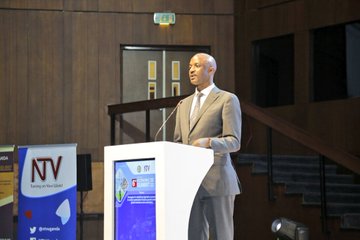 "It's been like getting out of the ICU and then getting knocked first by a truck (Covid-19), then by a land cruiser (inflation), and finally by a boda-boda (tightening financial markets). Luckily, we are still here and importantly we know where we are going."
He said export receipts have increased-with coffee receipts increasing from Shs 2 trillion in FY 2020/21 to 3.2 trillion in FY 2021/22. He also noted that FDI has rebounded to USD 1.22 billion for Financial Year ending June 2022 compared to USD 920 million in 12 months earlier.
Short to medium-term interventions to strengthen economic resilience and mitigate global and domestic shocks include: fiscal consolidation, improving domestic revenue mobilisation, coordination of fiscal and monetary policies, improving expenditure efficiency and sustainable debt.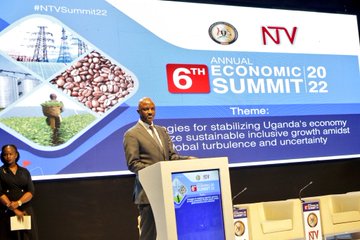 According to Ggoobi, the government had to make difficult policy trade-offs: promoting growth versus containing (supply-side) inflation, fiscal support versus debt sustainability and credit growth versus financial stability risk.
PSFU Vice Chairperson, Sarah Kagingo, commended the government on the Local Content Law.
She, however, stressed that current data shows the proportion of the value of contracts to local firms is 61%, but that, of these, 53% of the value of contracts goes to companies domiciled in Uganda whilst only 8% of the contracts goes to local companies.
"What is the definition of a local firm? While we appreciate foreign capital, it would be great to have the value of contracts to indigenously – owned firms increase," noted Kagingo who doubles as the Managing Director of Soft Power Communications.
PSST Ramathan Ggoobi promised to take the matter up.
According to Sarah Bireete, Human Rights Activist & Political Analyst, countries with strong institutions plan better and build resilience to manage future shocks.
"Before COVID-19, how was the status of our economic governance? We have the challenge of an increasing population and the youth bulge. These need apprenticeships not just handouts."